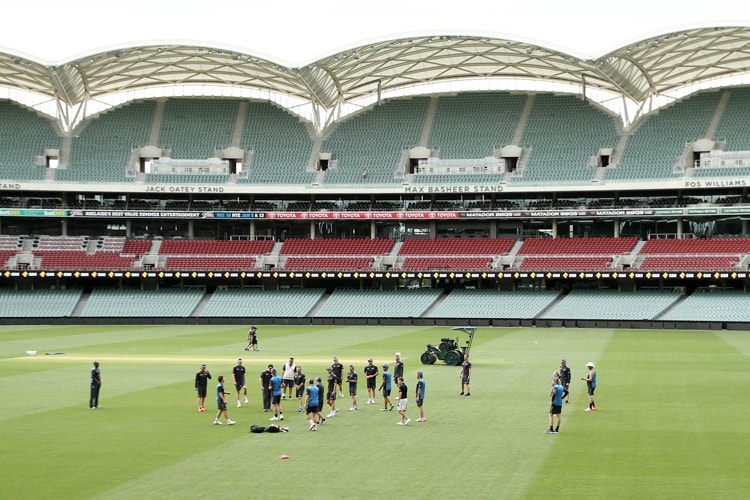 In news that will surely be music to the ears of the fast bowlers, Adelaide curator Damien Hough has promised a lush green pitch for the first Test between India and Australia which starts on Thursday.
The Adelaide Oval has been known to assist the fast bowlers, but one major difference will be the fact that this will be a day game. The previous three Test matches at the venue have been day-night games, where fast bowlers have often called the shots.
However, the curator has said that preparations for the pitch will remain the same.
"We won't do anything differently," Hough told The Weekend Australian. "The preparation will be the same. The only difference is we get the covers off earlier and we start earlier.
"We do the same preparation for red-ball cricket and pink-ball cricket at Shield level. The best way to get an even contest is to leave some grass on there and get that balance between bat and ball.
"Right now, we really feel that this is where it's at for the pitch."
The inaugural day-night Test in 2015 lasted only three days, with the Kiwis succumbing to the hosts by three wickets. The following year saw South Africa last four days while the first ever day night Ashes Test last year finished on the first session of the fifth day.
While those matches were played with the pink ball, the red Kookaburra ball will be used this match with India refusing play a day-night Test this series.
A green top will be helpful for the home side's pace battery of Mitchell Starc, Josh Hazlewood and Pat Cummins but India too boast a well-rounded fast bowling attack, with the likes of Jasprit Bumrah, Mohammed Shami and Ishant Sharma.