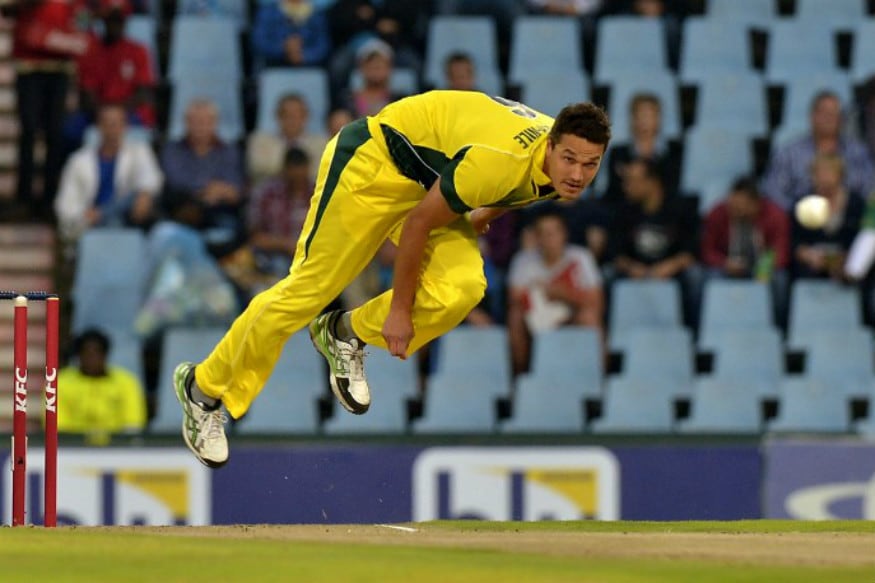 Speaking after India's six-wicket win against Australia in the first ODI at Hyderabad, Australian quick Nathan Coulter-Nile praised MS Dhoni's innings which steered India over the line in the match, while adding he expected the matches in the rest of the series to be tighter affairs.
"Some things didn't go our way. MS chipped the ball right in front of the fielders a couple of times but he played a hell of an innings. Credit to India for batting really well," Coulter-Nile said.
"India are 1-0 up in the series so they've got the upper hand, but I think it was a really closely fought game. We played well, they played better in the end, but the teams were close and the next four games should be even tighter."
Despite going down in Hyderabad, the fast bowler maintained that Australia had some good performances in the match, highlighting the role that Adam Zampa and Marcus Stoinis played. Stoinis gave Australia some stability at the top of the order, while Zampa dismissed Virat Kohli after having the confidence to go for a review which turned out to be successful.
"Zamps (Zampa) bowled well and got a couple of big wickets for us, but it's just some things that didn't go our way. I thought Stoinis up top was fantastic, he batted really beautifully, played within himself and was probably a bit unlucky to get out the way he did.
"Shaun Marsh will come back from the sidelines though at some point so how that restructures our batting line-up, I'm not quite sure, so that's one for the coaches (to decide). But our boys are too good to be going through dry spells for long like Finchie (Aaron Finch)."
Finally, Coulter-Nile was effusive in his praise for Indian fast bowler Mohammed Shami, who finished with figures of 10-2-44-2. "I think Shami is a fantastic bowler," he said. "I think he's quality everywhere he bowls. It was really hard to get his Yorkers away towards the end of the innings. We know he's a quality bowler just like the rest of the Indian bowlers."