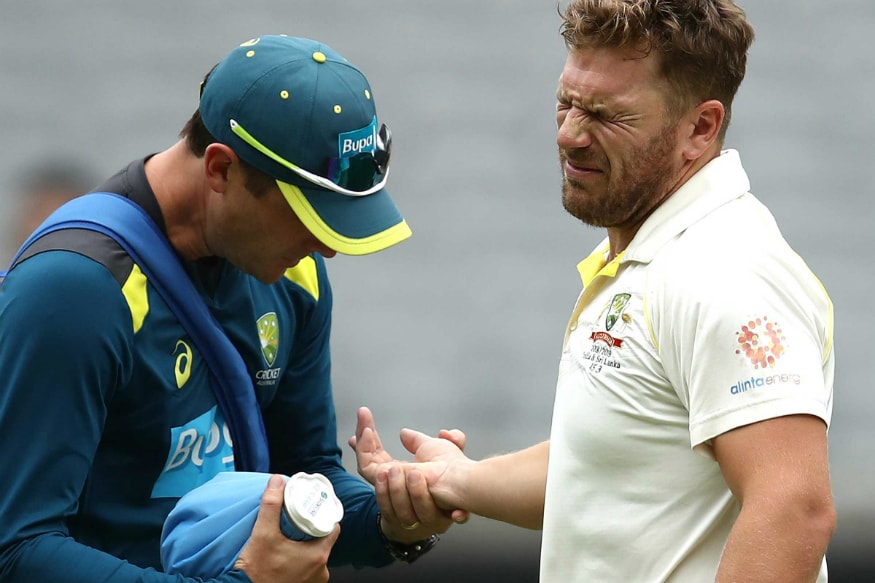 Aaron Finch has all but confirmed his availability for the third Test between India and Australia that will be staged at the Melbourne Cricket Ground from December 26.
The 32-year-old was hit on his right index finger by a rising Mohammed Shami delivery during Australia's second innings at Perth which forced him to retire hurt. This was the same finger that Finch copped a blow on twice during the nets and there were initial concerns that he might have broken it. However, scans later cleared the opener to resume batting.
"It's a finger that I've broken before in Sri Lanka a few years ago," Finch said. "To have it hit three times pretty solid in a month, it just keeps blowing up.
"But it'll be no problem for the game."
Australia have named an unchanged 13-man squad for the remaining two Tests of the series. The venue for the third Test MCG has of late come under scrutiny after recent drab draws.
After the spicy Perth surface, the batsmen are expected to enjoy their time in Melbourne, but Finch still expected some amount of grass on the surface and the ball to seam around early.
"I assume there'll be a little bit more grass on it," Victoria native Finch said. "I haven't played a Shield game there but the boys said there has been a little bit more grass on it and it's seamed around a little bit but it's still been on the slower side.
"I don't expect that to change a hell of a lot. They're still the same drop-ins from the last 10 or 12 years ... I'm sure they're trying a different method though."