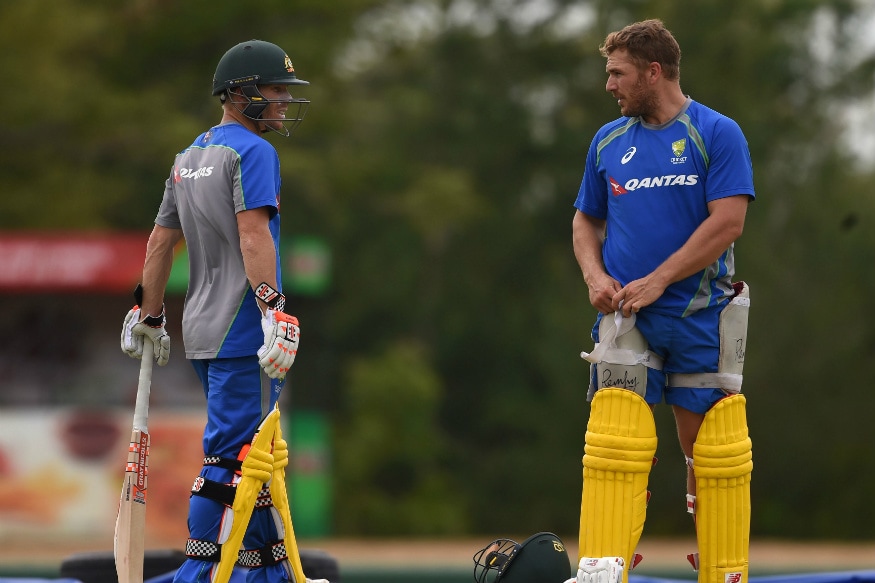 Even though Australia's batsmen are going through a rough patch, captain Aaron Finch says that a return to the ODI side for David Warner will not be a cakewalk.
Normally, Warner would be one of those who picks themselves in the line-up, but he has been away from the game for almost a year and that raises questions on his fitness and form.
Currently on tour of India for two T20Is and five ODI games, Finch has urged his top-order players to seize the chance and make it a difficult decision for the selectors if and when Warner is ready to return.
"I think there's definitely a great opportunity for guys to come and really challenge for that (opening) spot," Finch said.
"We've seen 'Davey' (Warner) obviously have some elbow surgery recently, as well as Steve (Smith).
"So for that to be in the back of your mind as well, that if things don't go 100 percent right with their rehab or they have some complications with it and they're not back in time.
"It's a huge opportunity for guys to step up and almost cement their place, for the next little while."
Understandably, Australia would want to welcome back Warner and Steve Smith and hope they will hit the ground running straightaway.
According to Finch, the side will do their best to make room for Warner, even if that requires a change in the batting line-up.
"There's also things you can juggle around in one-day cricket," Finch said.
"I've batted in the middle order a little bit over the last little while, Davey has done it the odd time.
"So whatever we feel is the right combination at the time – I don't think anything is out of question."
In the absence of Warner at the top of the order, Australia lost their fourth-most prolific ODI opening partnership and have since tried four different combinations in 11 innings with nothing to write home about.
Before Warner is eligible to return mid-way through the series against Pakistan, Australia will play eight ODIs and seven more once he is back.
"In the one-day side, D'Arcy's here for the first couple as cover for Shaun. He (Marsh) been exceptional when he has opened the batting and obviously been prolific in the middle order as well," Finch said.
"Usman (Khawaja) and myself, Alex (Carey) – there's still a few options.
"Still three, four or five different combinations you could go with in that regard."