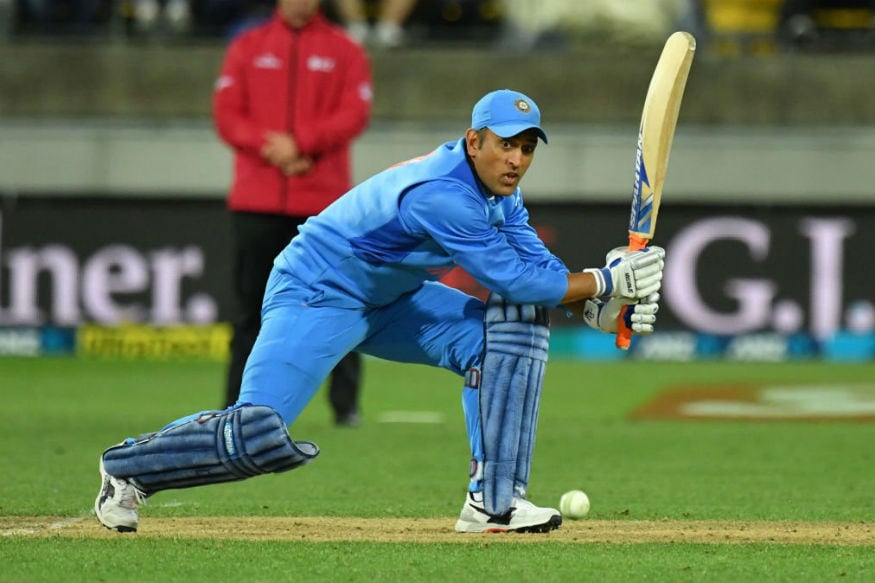 The debate on MS Dhoni's strike rate and ability to finish innings with the swagger of old is raging on social media these days as the World Cup campaign nears. While everything from his inability to rotate strike against spinners to his dot-ball percentage in the death overs have earned flak, what has possibly gone ignored is his tremendous ability to soak up the pressure and act as a barrier to the opposition bowlers who are looking to make inroads into the Indian batting line-up.
India's top three batsmen have been inhumanly consistent since the last World Cup and have ensured on most occasions that the middle-order has a great platform to finish off the innings. But on the few occasions that they do fail, India need a security deposit down the order and that man is the former skipper, MS Dhoni.
In the 10 matches after the 2015 World Cup where Dhoni walked in after the top three had all made scores less than 50, he averages a whopping 67.63, having made 541 runs in these matches including a hundred and four half-centuries. On all but two occasions, he made more than 30 and ensured that he did his best to arrest a collapse.
Granted his strike rate is less than 80 but with the top-order failing, India need someone to stay at the wicket more than up the scoring rate and Dhoni has done stupendously well here. For all his fallacies as a middle-order batsman, Dhoni hasn't been a negative influence on the side as many believe. True, he isn't the force he once was but at 37, that is expected. Instead, he has transformed himself into this middle-order firefighter who rallies together the side in strife. He may not play those gallant innings of old studded with stunning hits to the rooftops but Dhoni ensures the stage is set for one of the younger boys to take charge.
For all the criticism on his dot ball percentage, Rohit Sharma and Shikhar Dhawan themselves have a higher dot ball percentage than Dhoni since the 2015 World Cup. Dhoni's dot-ball percentage is 51.47% in this time frame while the likes of Rohit, Dhawan, Kane Williamson and Martin Guptill all have dot-ball percentages above that.
Even Eoin Morgan and Alex Hales, considered belligerent batsmen in this format of the game, have dot-ball percentages very close to Dhoni's. But that isn't to say, Dhoni is India's best bet in the death overs. Neither is he the best to have at the top within the first 20 overs.
How then can Dhoni be used optimally?
His biggest influence in this Indian setup is when he comes in after a top order collapse. More often than not he absorbs the pressure from his end when walking in within the first 20 overs. This is reflected in a less than 50 strike rate in this phase of the game. The middle period of ODIs also see him score at a less than convincing strike rate but it booms to over 120 in the latter half of the innings. That said, team situations often dictate the way Dhoni plays and his qualities in strife cannot be easily ignored. He can't be used as an enforcer anymore but as the ever prepared firefighter in the line-up, Dhoni packs quite a punch.
*Numbers updated till before Ranchi ODI against Australia.