After the high of the Test series, India did not have the best of starts to the ODI series as they went down in the first game by 34 runs. While the bowling was good in patches even though they allowed Australia to score 93 runs in the final ten overs, the batting let the visitors down with none barring Rohit Sharma and MS Dhoni really clicking.
Here is Cricketnext's report card of the first ODI in Sydney.
Rohit Sharma - Rating: 9.5 Verdict: Very good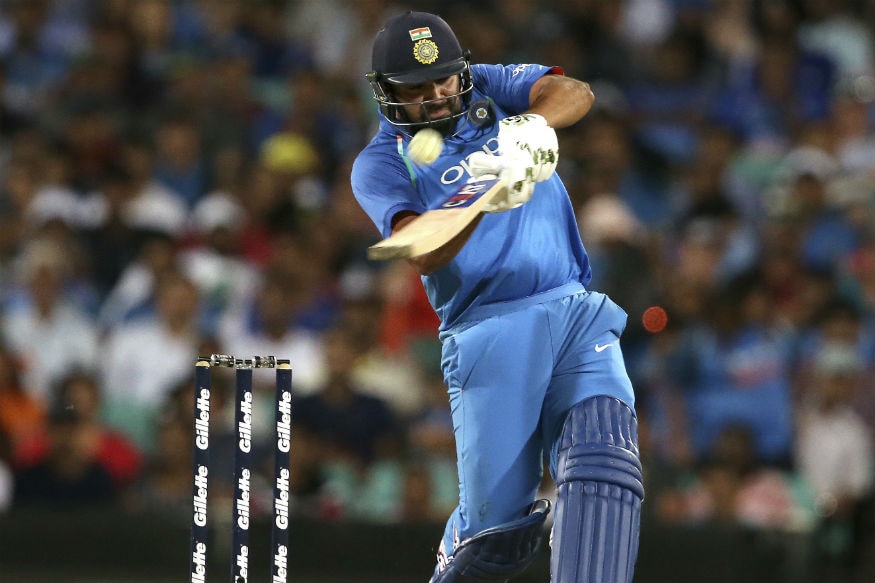 (image: AP)
It was a near 10/10 performance from Rohit. If only he could have found a supporting hand! The lone bright spark for India, Rohit came into his own on a day where India found batting incredibly tough. He saw Dhawan, Kohli and Rayudu fall in quick succession but remained unfazed. He took time to settle in, forged a 137-run partnership with MS Dhoni and in between cracked some glorious hits. The enormity of his innings can be judged from the fact that he scored 133 while the rest of the Indian batsmen could only manage 106. In all, Rohit slammed 10 fours and six sixes during his 129-ball knock and the only time India looked in contention to win the game was when Rohit and Dhoni were in the middle. Unfortunately for him, he had very little support and in the end fell to a tired looking shot. Still, his innings was by far the best of the game and he would derive a lot of confidence from it as the series goes.
Shikhar Dhawan - Rating: 1 Verdict: Very poor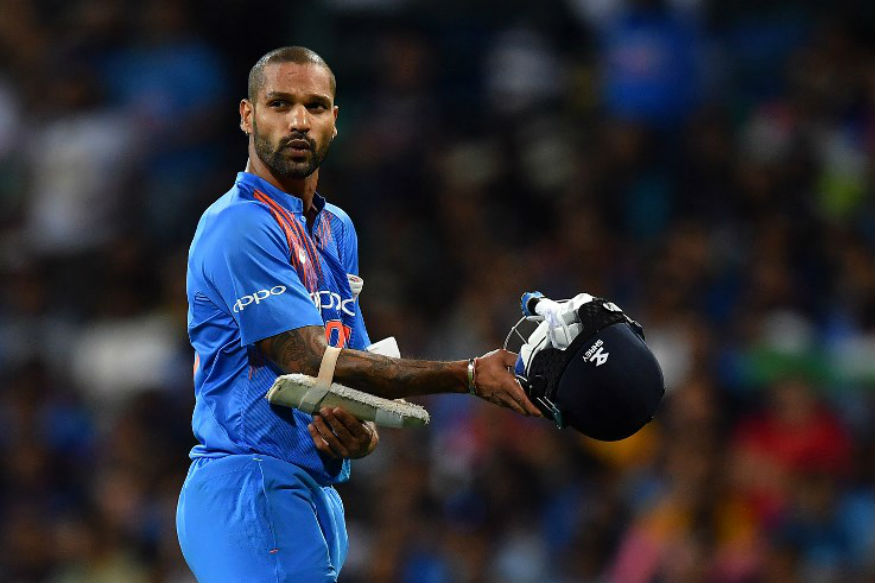 Dhawan was not part of the Test squad that defeated Australia 2-1 and there were lots of calls saying he should ideally be playing first-class cricket in order to keep himself match fit in the interim. Well those voices are likely to grow going by the opener's performance in the first ODI. He fell a first-ball duck to Jason Behrendorff and apart from a catch of Peter Handscomb, Dhawan's contribution in the opening game was pretty minimal.
Virat Kohli - Rating: 2 Verdict: Poor
(image: AP)
It was one of those rare bad days for Kohli. He fell for 3 and being a master in chases it was a major dent for India. He was looking good in the eight balls he was out in the middle but fell to an almost innocuous delivery clipping one straight into the hands of midwicket. Kohli admitted that this was not the most ideal start and he will hope the rest of the ODI series pans out better. His captaincy was excellent though and India did manage to restrict Australia a fair bit before things slightly got out of hand in the last few overs.
Ambati Rayudu - Rating: 1 Verdict: Very poor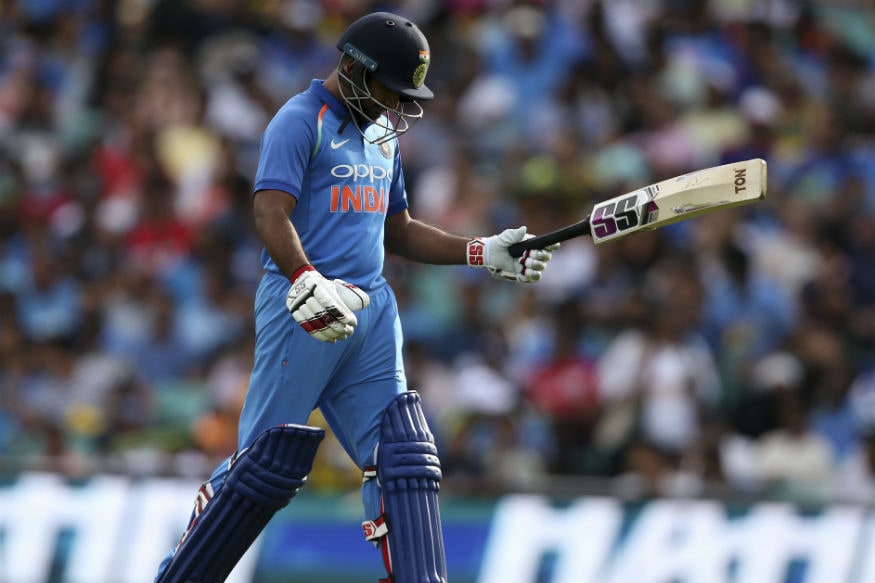 Rayudu met a similar fate to Dhawan. Scored a two-ball duck and his two overs cost India 13 runs. More importantly, Rayudu used up the lone review which might have come into use during Dhoni's dismissal. It can never be easy coming into bat at the fall of Kohli's wicket but Rayudu was expected to hold forte. Instead, he fell lbw to an in-dipper from Richardson. With a slew of batsmen waiting in the wings, Rayudu will need to play a few more important knocks if he has to cement that No.4 spot.
MS Dhoni - Rating: 5 Verdict: Average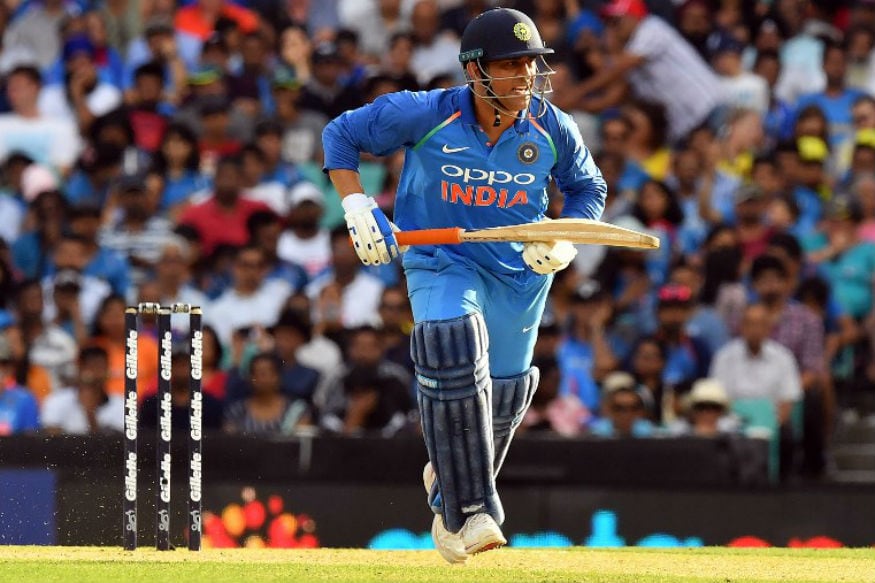 (Image: AFP)
Walking into bat at 4/3 can not be an easy job especially when the team is chasing 289, and Dhoni did a fair job of coming in and holding one end up along with Rohit Sharma. The duo added 137 runs for the fourth wicket and while they were in, it seemed India were on course. Dhoni did manage to score a half-century but his 51 took 96 deliveries and while he did a terrific job in stemming the collapse, Dhoni should ideally have accelerated a wee bit more. Without a lot of match practice, the former India captain did look slightly rusty but with India playing a host of ODIs before the World an in-form Dhoni is of great essentiality for them.
Dinesh Karthik - Rating: 2 Verdict: Poor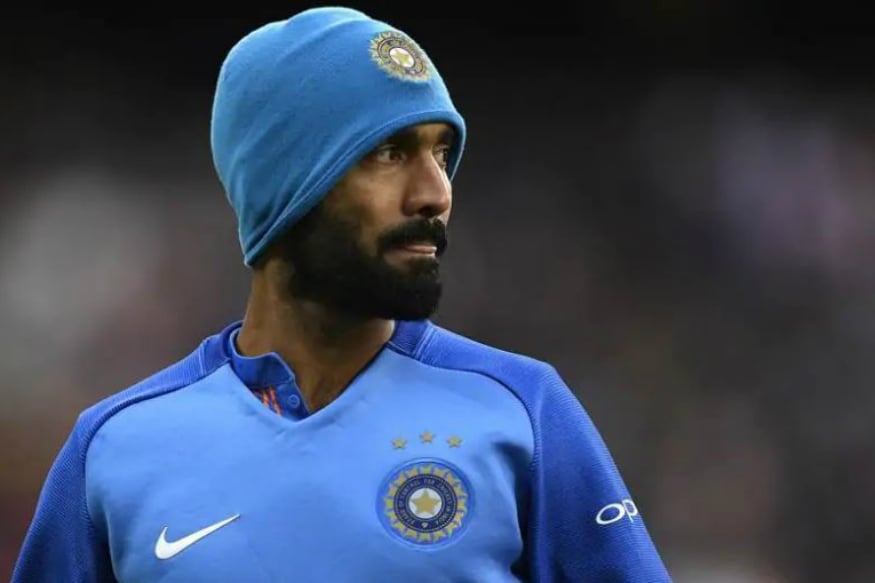 This was a perfect chance for Karthik to make a statement with India's middle order looking dicey but he was unable to quite make much use of the opportunity. He came in at the fall of Dhoni's wicket and with Rohit going well should have ideally looked to settle in and then go for his big shots but he failed to do that and fell quite cheaply. India have 12 ODIs to play before the World Cup and players such as Karthik should see these games as an opportunity to more or less fix their places in the batting order especially with the likes of Rishabh Pant and Manish Pandey lurking around.
Ravindra Jadeja - Rating: 5 Verdict: Average
There were a few raised eyebrows when Jadeja was named in the playing eleven ahead of Yuzvendra Chahal, who has had a terrific run in the 50-over-format. But the left-arm spinner showed just why he is such key asset for the team as he tied the Australian batsmen down in the middle overs. He conceded just three fours in his ten overs and also picked up the wicket of the set Usman Khawaja while going for just 48 runs. He would have perhaps wanted to do more with the bat and be around with Rohit going great guns but fell for 8.
Bhuvneshwar Kumar - Rating: 4 Verdict: Poor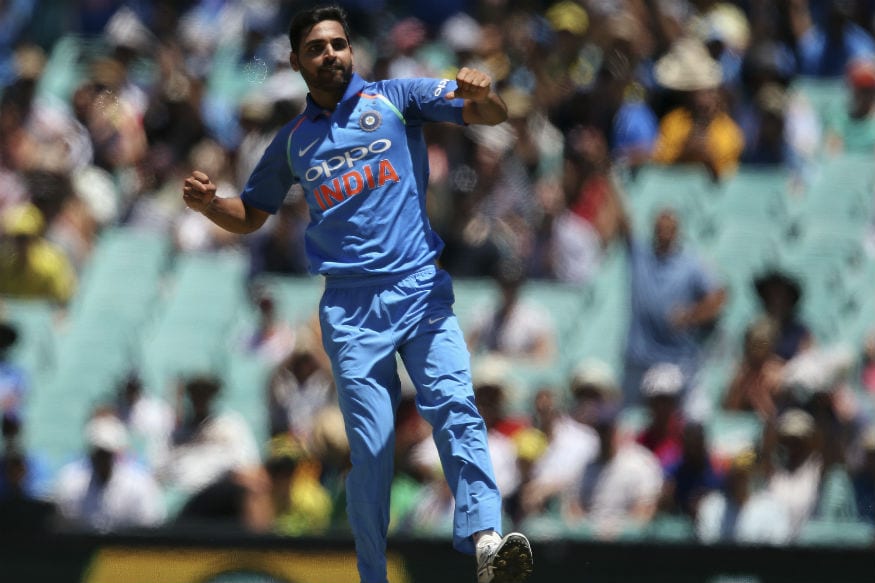 (Image: AP)
The last time Bhuvneshwar Kumar played an international for India was on November 25, 2018. The pacer has since been around the team but did not get a chance in any of the four Tests that India won 2-1. Having not played international cricket for a month and a half showed especially in the death overs. Bhuvneshwar's first five overs went for just 12 runs which included the key wicket of Aaron Finch. But once the ball lost its shine, Bhuvneshwar's ineptitude was visible. His last five overs went for 54 runs which helped Australia get to a competitive total. His overall figures of 10-0-66-2 did not paint a very pretty picture. He did shine with the bat though scoring an unbeaten 23-ball 29, the game, however was mostly done by then.
Kuldeep Yadav - Rating: 7 Verdict: Good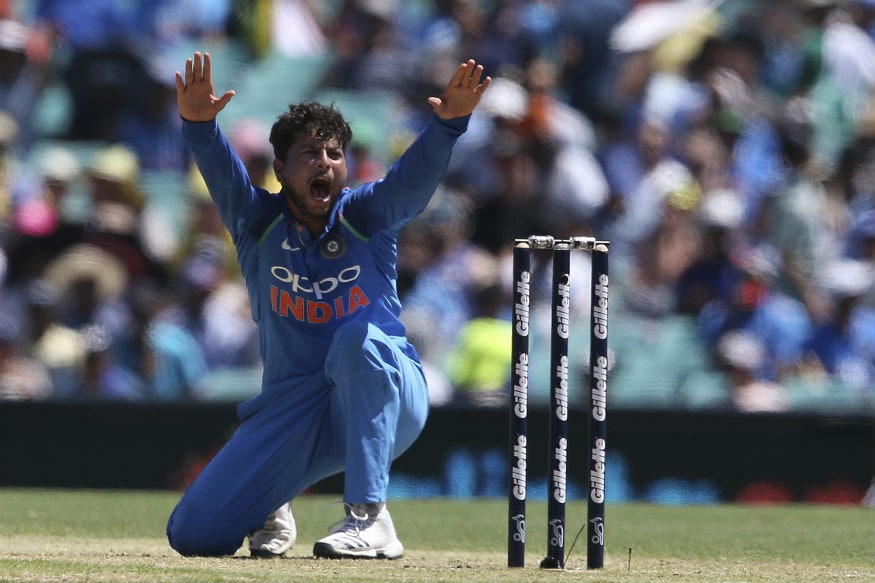 (Image: AP)
The left-arm wrist spinner was instrumental in the final Test at Sydney Cricket Ground. In the first ODI as well, the spinner had the Australian batsmen in all sorts of tangle and also contributed with two key wickets that of the set players in Alex Carey and Shaun Marsh. He bowled the tough overs, coming into bowl in the ninth over and then bowling in the death as well. His final figures of 10-0-54-2 bore a respectable look and he will remain a key member of this Indian outfit in the matches to follow as well.
Mohammed Shami - Rating: 6 Verdict: Average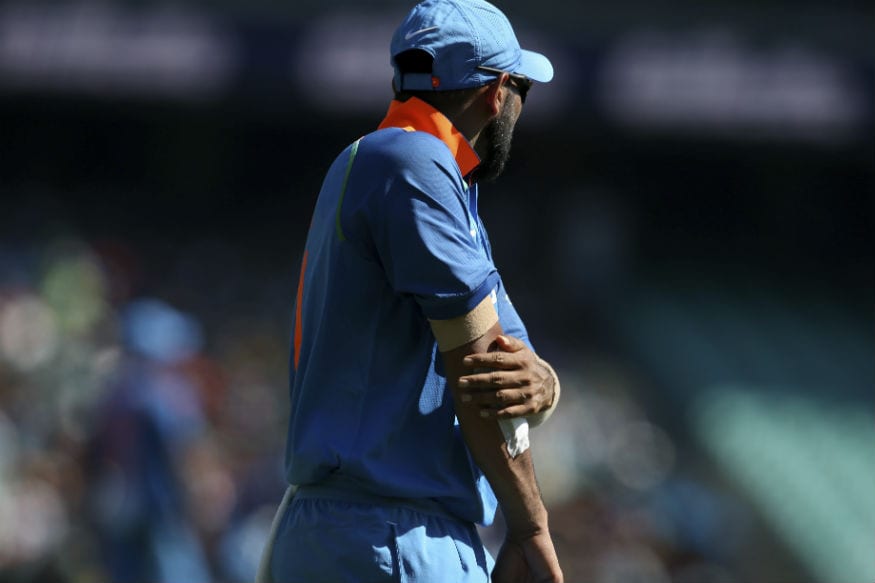 (Image: AP)
Shami hasn't featured in a lot of 50-over games for India in recent times but on the back of a successful Test series, the pacer looked at his best on the day. He came into bowl first change and even with Khawaja and Marsh going great guns, he kept at it. In the death overs where Shami has struggled quite a bit in the past, he was quite effective, often using slower balls and cutters to good effect. He was the most economical bowler for India going for just 46 runs in his 10 overs and although he did not pick up a wicket, Shami did the job for his country on the day.
Khaleel Ahmed - Rating: 2 Verdict: Poor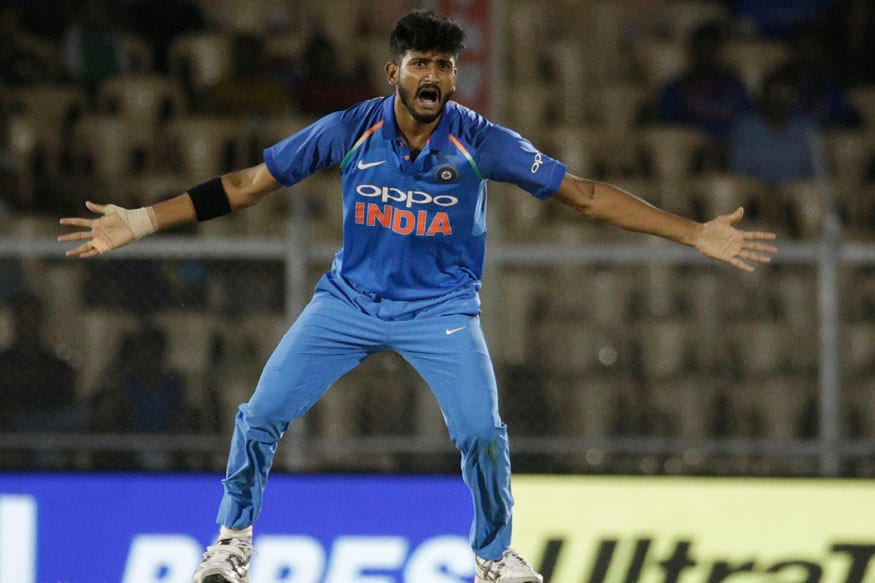 The left-arm pacer after having impressed in the T20I series late last year, did not have the best of starts in the ODIs. He was wayward early on with the new ball and then leaked runs in his second spell as well. His eight overs cost India 55 runs but it was not just the runs that would have bothered Kohli. Khaleel was unable to find his length all along and with Mohammed Siraj breathing down his neck, Khaleel will have to comeback strongly in the second ODI.
*Rating chart: Very poor 0-1, Poor 2-4, Average 5-6, Good 7, Very good 8-9, Excellent 10.