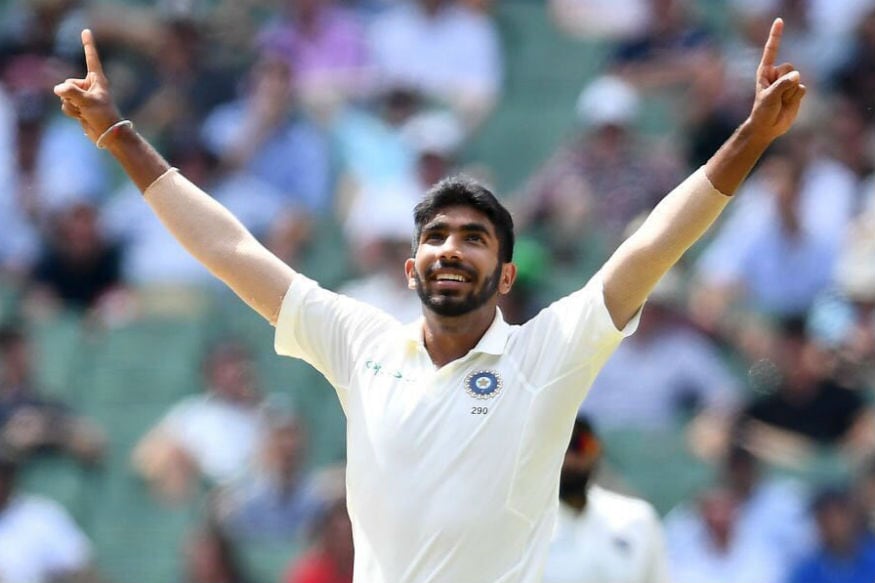 New Delhi: 2018 is not a year Jasprit Bumrah will forget in a hurry. It was the year that marked his arrival as a Test match bowler. Just 12 months into his Test career, he has established himself as the undoubted spearhead of the Indian attack and one of the premier pacemen in world cricket across all formats. It is a stunning rise through the ranks that astute observers believe is down to the constant refinement of his skill sets.
"Bumrah started as a shorter format bowler and developed for Test cricket, he is the only Indian bowler with an X-factor which is because of his unusual action," fast bowling coach TA Sekhar told CricketNext.
"He has also developed a lot of variations like a very good slower one which we saw to dismiss Shaun Marsh on day three of the Melbourne Test. It is very difficult for the batsman to predict what he is going to do, because he comes from a very short run up, bowling at great speed consistently. He is part of a very rare breed of bowlers, the wickets don't matter to him. I don't think any batsman in the world have played him confidently."
However, when Bumrah was first introduced to the Test set up against South Africa at the start of this year, not everyone was convinced he could make an impression in the format.
"I am not sure he (Bumrah) is going to be a good new ball bowler," West Indian pace bowling legend Michael Holding had said. "He struggles to take the ball away from right-handers when bowling with the new ball. So, he wouldn't be my first choice (on overseas tours). My first choice is always Bhuvneshwar Kumar."
The paceman with his unique slingy action though has proven doubters wrong and has claimed five-wicket hauls in South Africa, England and Australia in his first year of Test cricket. After claiming his third five-wicket haul in Tests on Friday (December 28), Bumrah said, "I have been lucky enough to work with such coaches who didn't try to change me but always told me to back myself."
One of Bumrah's first cricket coaches Kishore Trivedi, the father of Gujarat and former Rajasthan Royals seamer Siddharth Trivedi, had advised Bumrah not to tinker with his action.
"I thought that the odd action makes it difficult for the batsmen to judge his deliveries, so I always told him that wherever he went, not to change his action. This action is your weapon, now he is getting the results," Trivedi said.
"I was coaching at Nirman school in Ahmedabad with Royal Cricket Academy, where his (Bumrah's) mother was vice-principal. He came to my camp and stayed with me for three years, from 8th or 9th standard in school."
Asked if Bumrah was ever targeted for having a unique action, Kishore said, "When he started to play in local tournaments, people alleged that he threw (chucked) the ball but I always defended him. Although no one officially complained but people used to talk behind his back."
Sekhar believes one of Bumrah's assets is his intelligence, that allows him to outthink batsmen.
"Normally fast bowlers are dumb, he is an exception," Sekhar, who worked for a long time with Dennis Lillee at the MRF Pace Academy, said. "Basically he has a plan and is a very intelligent bowler. Last year I saw him closely during our time with Mumbai Indians. Bumrah plans even in the nets, tries new deliveries and uses brains and skills.
"I remember Lillee compared him to (Jeff) Thomson. Although he is nowhere near Thommo's speed but has a slingy action like him. The ball comes from behind their back, that is where he scores over batsman as they have no clue whether the next ball is going to be a bouncer or a yorker.
"He is the reason for our supremacy in the bowling department over Australia. Ishant (Sharma) and (Mohammed) Shami are getting wickets because of pressure built up by Bumrah. His rise has been terrific and become the go-to bowler for (Virat) Kohli."