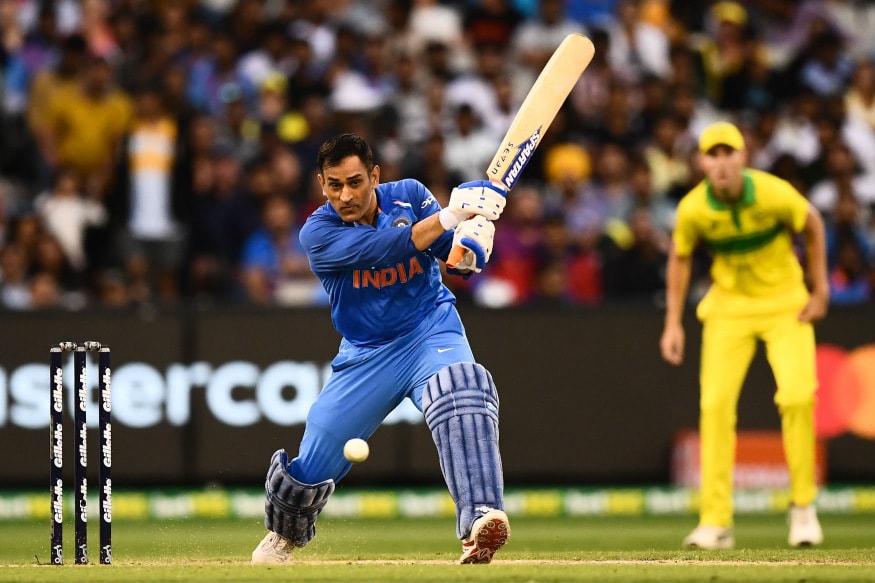 MS Dhoni, who guided India to victory with an unbeaten knock of 87 in the series-deciding game at Melbourne, said that he is unconcerned about the position he bats at the line-up. Dhoni, who was promoted to No. 4 in the batting order for the final game, came into bat at the fall of Shikhar Dhawan's wicket in the 17th over and batted till the end of the innings to ensure India completed their chase of 231.
On being named man of the series, having scored half-centuries in each of the ODIs in the series, Dhoni insisted he wasn't expecting to bat at No. 4 permanently, saying it was more important to focus on the strength of the batting line-up.
"I am happy to bat at number 4 or number 6," said Dhoni. "It is important to interchange positions and ensure team strength remains the same, after playing 14 years, I can't say that I want to bat at number 4 or number 6."
Reflecting on the run-chase, the former skipper said the pitch was a bit slow and the plan was to target the weaker bowlers in the Australian line-up.
"It was a slow wicket, so I thought it was important to take it to the end because their main bowlers were on the verge of finishing their quota. There was no point going after the bowlers who were bowling well. Kedar (Jadhav) did a great job in playing unorthodox shots and getting the boundaries," he added.
Skipper Virat Kohli said he was pleased with the outcome of the series and said that the team was looking in good shape in the run up to the World Cup.
"As Dhoni said, it wasn't such an easy wicket to bat on," he said. "We luckily had two set batsmen there who knew what to do and got the job done. We brought on Chahal as Kuldeep had already played a few games and we didn't want to make it predictable, he (Chahal) played beautifully.
"We've been here a long time, it's been an amazing tour. We drew the T20 series, won the Test series and now the ODIs. If you had given me these results before the tour, I would have gladly taken them. We are feeling confident as a side, approaching the World Cup."
Australia's Aaron Finch meanwhile rued the missed opportunities that cost his side the series.
"We took it down to the wire, we batted really well in the first two innings, probably should have set the target a bit lower on this pitch," he said. "We gave away a couple of chances which made our job really tough."