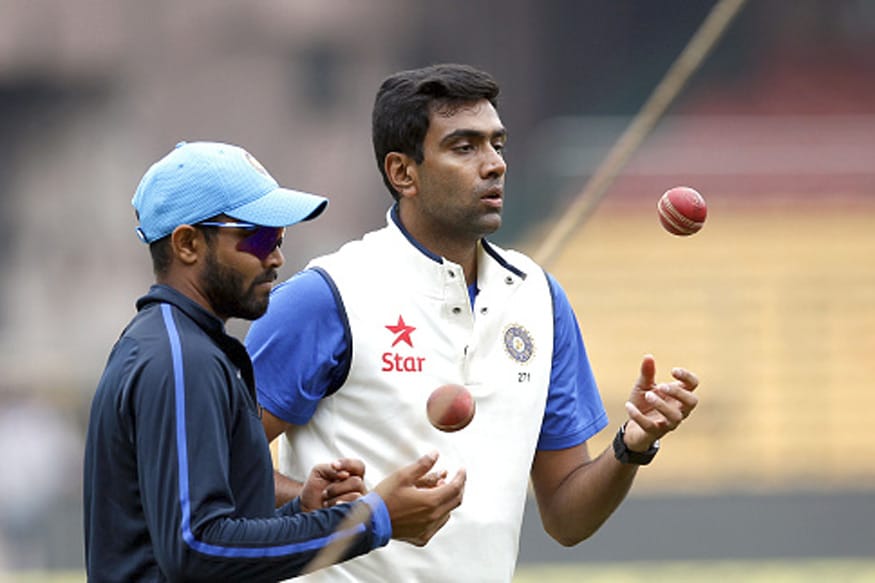 India have gone with experience and chosen their most successful spinner, R Ashwin, for the series opener against Australia in Adelaide.
But have they made a mistake overlooking conditions and form? Was Ravindra Jadeja a more suitable candidate? And what about the wrist spin of Kuldeep Yadav?
On paper, since Kuldeep Yadav's debut (March 2017), there is little to choose between the three spinners.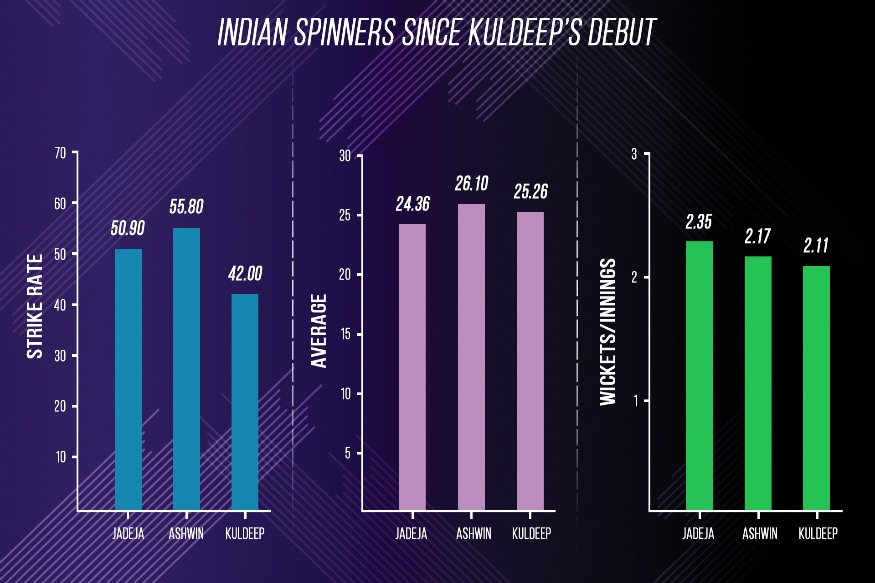 Each of them has an average between 24 and 27 (which is quite good) and one five-wicket haul apiece aside from taking nearly the same number of wickets per innings. Kuldeep, though, has a better strike rate. But this is masked by the fact that he was used in just one Test overseas while Ashwin in particular toiled in a lot more.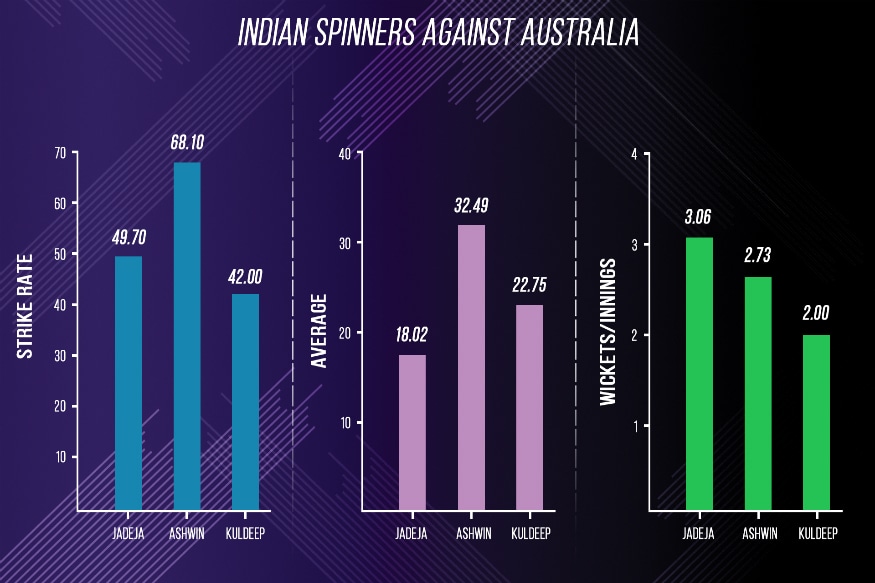 Cut down to their record against Australia and Jadeja appears to be the best spinner against the Aussies with 49 wickets in 16 innings at 18.02. He had a distinct wood over Steven Smith when Australia toured India and was a handful for their batsmen who looked to use their feet against him. Kuldeep had a reasonable outing on debut against the Aussies while Ashwin hasn't been as successful against them. That said, most of these matches are in India and merely judging based on opposition would be skewed.
Ashwin has the experience of playing in Australia while Jadeja and Kuldeep are yet to make their debut Down Under. Having said that, Ashwin's record in Australia is poor – he has picked just 21 wickets in 10 innings at an average of 54.71 and strike rate of 97 – this is his worst record in any country.
These figures are among the worst for an opposition spinner in Australia. If we consider all visiting spinners who have at least picked 20 wickets in the country, Ashwin's average is the lowest on this list – that is how bad he has been Down Under.
The closest conditions to Australia the others (Jadeja and Kuldeep) have been exposed to are in the other countries of the SENA (South Africa, England, new Zealand and Australia) group. Kuldeep has played just one match in England and went wicketless in a nine-over spell that was on the expensive side. Jadeja on the other hand has a pretty similar record to Ashwin in SENA countries.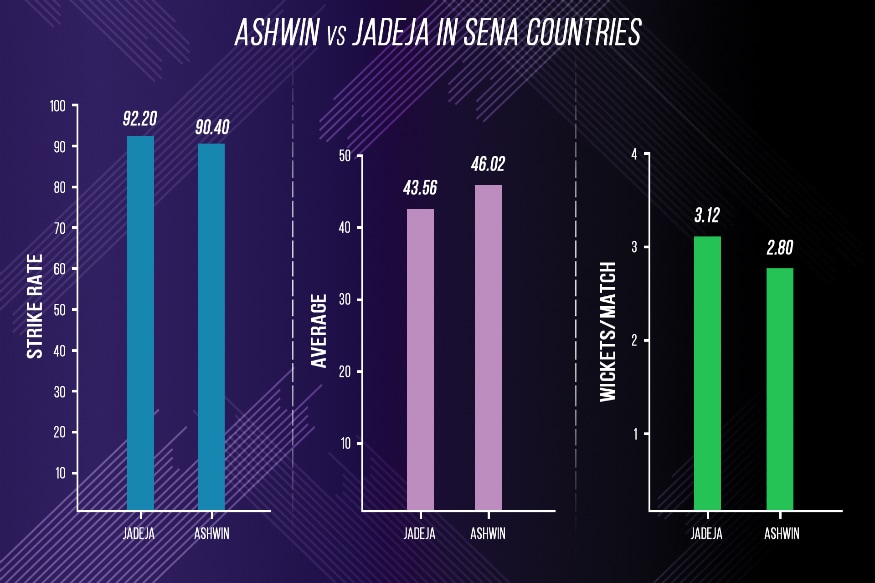 Both of them haven't been at their best but Jadeja has picked (marginally) more wickets per match and has a slightly better bowling average.
There is also no guarantee that Kuldeep would fare better in Australia. If his spell in England is anything to go by, Kuldeep could struggle as much in Australia where his tendency to land the odd ball short can be severely punished.
With the Aussies surfaces mostly flat, India would also need a spinner capable of playing a holding role – Kuldeep has a career economy rate of 3.60. This is where Jadeja's accuracy and restrictive line and lengths could have proven to be very handy for India. He could have been deployed from one end for long spells while the pace bowlers could have been given short bursts from the other. Jadeja has been more economical in SENA countries conceding just 2.83 runs per over compared to Ashwin's 3.05.
There is further statistical evidence to have played a left-arm orthodox bowler in Australia – recent record suggests that their kind have met with the most success Down Under. While Australia is often cited to be the best place to blood a wrist spinner, mostly due to the exceptional record of a certain Shane Warne, recent history suggests that wrist spinners struggle in the country. Since 2015, they average 100.36 and strike at a rate of 141.5.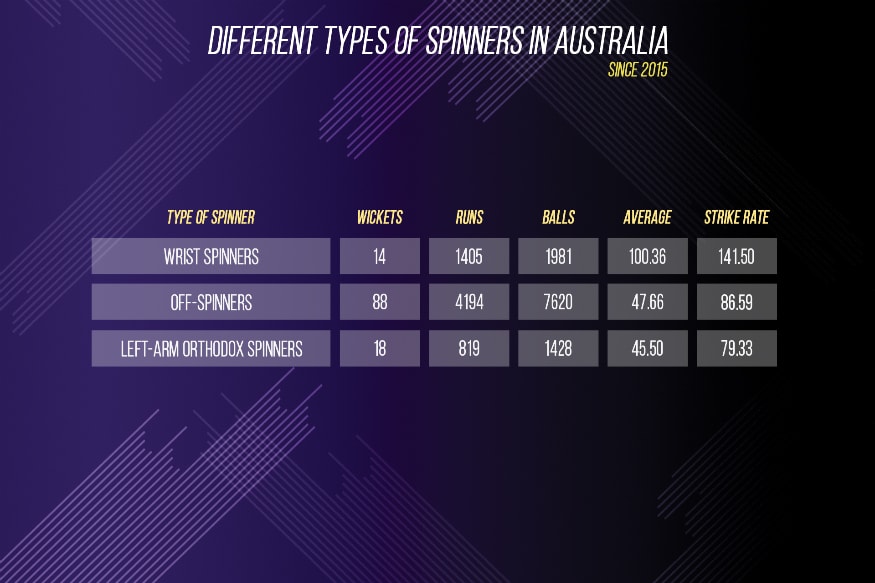 Left-arm orthodox spinners have enjoyed the most success in the country of late, a theory that is backed by the performance of Keshav Maharaj in Australia the last time South Africa toured the country.
Jadeja has also been the more prolific wicket-taker if recent form is considered. In his last 10 Tests, Ashwin has picked 36 wickets at an average of 28.63 and strike rate of 61.5. He has no fifers and ten-wicket hauls in this period. Jadeja, in his last 10 Tests, has tallied 47 wickets at an average of 24.36 and strike rate of 50.9. He has also picked one fifer in this period.
Combine this with Jadeja's recent exploits with the bat and he could have been the unanimous choice to start in Adelaide. However, the presence of six left-handers in the Australian XI might have made India go with Ashwin.