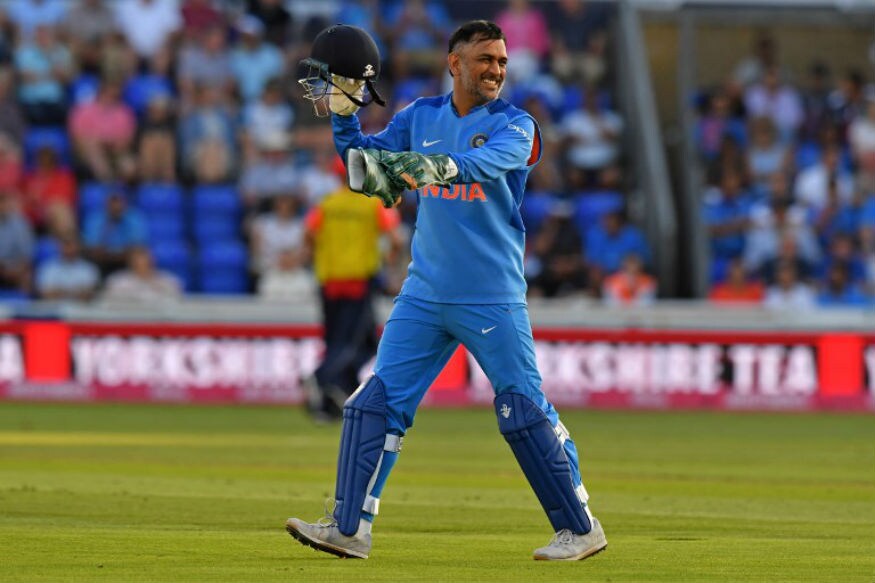 Ravi Shastri has seen Sachin Tendulkar get "angry at times" but not Mahendra Singh Dhoni, "a once in 40 years player" who will be very difficult to replace once he bids adieu to the game, according to India's head coach.
The 37-year-old Dhoni, who was panned by critics for scoring 51 off 96 balls in the first ODI against Australia, showed glimpses of being back at his best by helping India to a series win with unbeaten knocks of 55 and 87 in the next two.
"He is a legend. He will go down as one of our great cricketers. I have never seen an individual so sound. I have seen Sachin at times get angry. Not this man," Shastri told the Daily Telegraph.
"You can't (replace him). Such players only come once in 30 or 40 years. That is what I tell Indians. Enjoy while it lasts. When he goes you will see a void that will be very hard to fill," he said.
It's not just Dhoni's role as a batsman that defines him but the master strategist in him that takes a lot of load off skipper Kohli's shoulders.
"That is because he has the best angle. He sees things. He is great with the guys, they all worship him. This entire team has been built by him because he was captain for 10 years. To have that kind of respect in the dressing room and experience is massive," said Shastri.
When asked to compare Kohli and Sachin Tendulkar, Shastri said the Mumbai maestro was "more composed" and in a zone while Kohli is more "in your face".
"Yesterday someone asked me if there are any similarities between Sachin and Virat. I said there were plenty. Let's start with work ethic," he said.
"It is doing the hard yards, looking ugly in the nets and sacrificing important things for your cricket. It is staying in the zone. No excuses. No pointing fingers at others. If you make a mistake, then own up. They do that," Shastri added.
"Virat can be in your face. He is the closest a player has come to Vivian Richards in the way he bats. That 'in your face' approach with fast bowlers and any opponent. He is also prepared to do hard work and be ugly. That is part of his batting he learned in England.
"He is very caring with his team-mates and just a fantastic role model. He has achieved greatness but to still be in the zone and being humble and hungry and wanting Test cricket makes my admiration for him grow more and more."
Shastri also spoke about how he is not averse to listening to criticism, provided it is not "agenda-driven".
"You expect it (the criticism). I am one of those that if it is constructive, then fine. If I find it is agenda-driven, I don't care who the individual is, then I will throw a punch back straightaway. I mean it. I don't care if he is a legend or a normal person. If I feel I have to punch back I will."
(With PTI inputs)