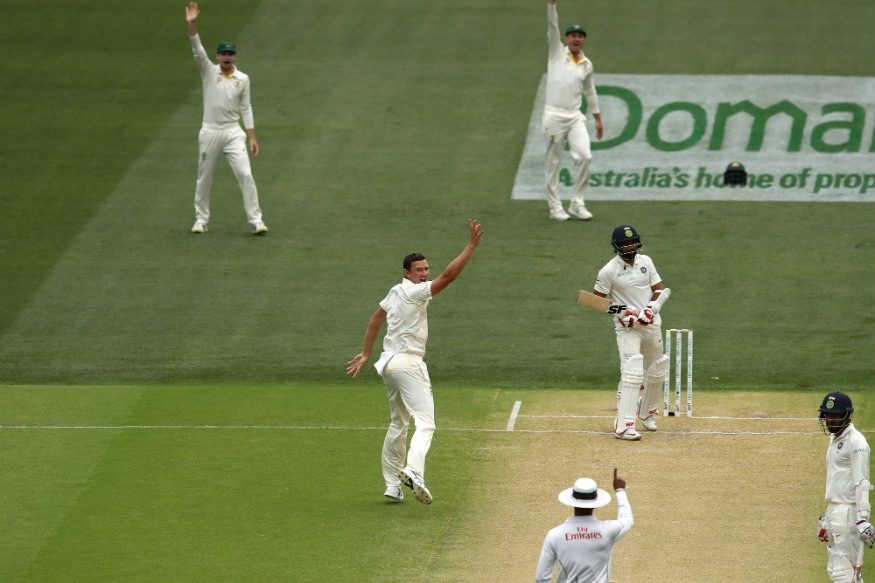 Australia pacer Josh Hazlewood has suggested a player and public vote could be introduced to change the way Test pitches are rated by the International Cricket Council (ICC) as he questioned the 'average' rating handed out to the pitch by match referee Ranjan Madugalle.
The decision to give the pitch the lowest possible passing mark under the current ICC system was slammed by ex-cricketers Sachin Tendulkar, Shane Warne, Mitchell Johnson and Michael Vaughan.
"I think rather than one person giving the rating, maybe votes go around to the players or staff or anyone involved," Hazlewood told cricket.com.au.
"You'd get a broader collective feedback from players.
"Even a public poll could get some good feedback or some bad feedback. I'm sure the first two (Test) wickets have been well received by the public as well as the players involved."
One of the reasons for such a low rating despite players and fans roundly praising the nature of the wicket perhaps comes from the inconsistent bounce it offered, especially on Day 4 during Australia's second innings.
But Hazlewood denied the bounce was too dangerous for the batsmen, adding that the pitch offered something for everyone and that it 'ticked every box'.
"I know a couple of people got hit in the head and shoulders, but it's Test cricket. You're bowling 140 kph, guys are going to get hit on any wicket.
"I thought it was a great wicket. Guys got hundreds, guys got seventies, spin got wickets, quicks got wickets. What else do you really want from it? It was competitive cricket and it went to day five.
"As far as I'm concerned, it ticked every box."
The third Test between India and Australia begins on December 26 at Melbourne.