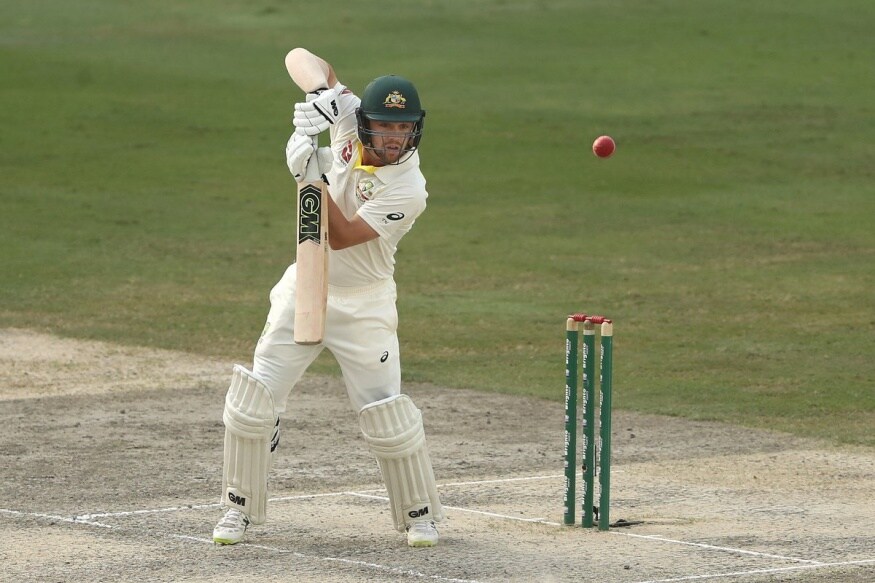 Australia all-rounder Travis Head believes that India skipper Virat Kohli can be put under pressure by the home team's bowling department, which he believes is among one of the best units in the world.
Speaking ahead of the first Test, Head says that the pace trio of Mitchell Starc, Josh Hazlewood and Pat Cummins will not be an easy task even for someone as good as Kohli.
"I think facing the three big quicks ... I know how hard a work it is. If they can put him under enough pressure, everybody in the world is a person, a human," Head said.
"So we know he is a good player but I think we have got good bowlers to do this job. We are one of the best bowling units in the world, so it is going to be an exciting battle and hopefully we'll come out on top," he added.
Head, who plays his domestic cricket for South Australia and will thus be turning out for Australia on his home ground should he make the playing XI, reckons the Adelaide Oval will help the seamers at first but there will be something in it for everyone.
"I think it has been a new-ball wicket. Batters have got in once the ball has got little bit older. Guys have scored runs and it has spun, so wicket's done everything really well."
"The last time we were here (in 2014), (Nathan) Lyon took a lot of wickets on day five. So it has spun quite a bit."
"I think it will be a good wicket all around. Hopefully, it's got a lot of pace in it. As the Shield season has gone on here, wickets have become quicker. So it will be a really good wicket for bat and ball and it will be a really good contest."
And while the home team will count on Lyon to deliver the goods as the Test wears on, India will hope Ravichandran Ashwin can do the same, especially against a batting line-up that could feature a few southpaws.
For his part, Head is not worried about the prospect of coming up against the man ranked seventh in the current ICC Test rankings for bowlers.
"I have played a little bit (against Ashwin). I have played a couple of times in the IPL. I think we have got batters to play (him) well. Harry (Nielsen) played well against him yesterday, so we he gets home from the plane I will have a word with him."
The first Test gets underway on December 6.