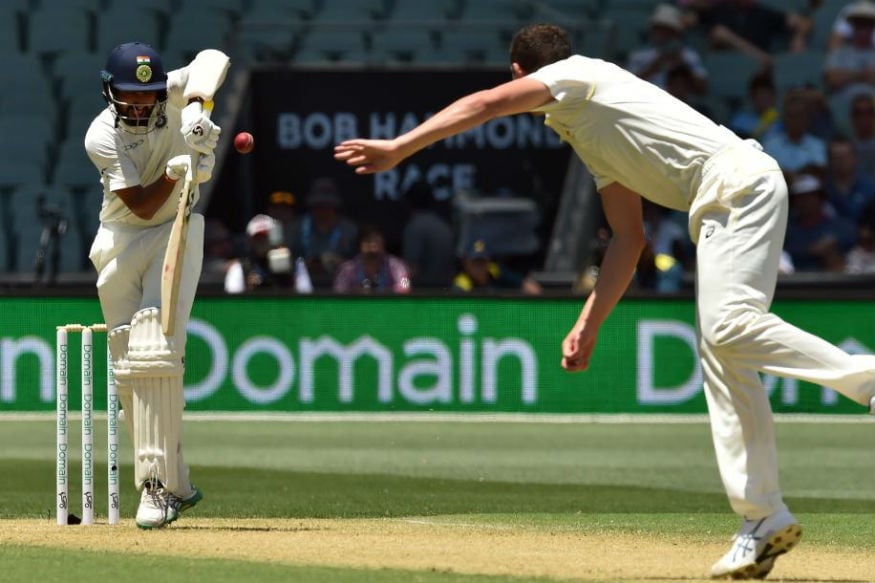 Let us imagine that as a child you were given a marshmallow or a cookie (or a treat that you loved). But there's a catch; the giver told you that you would receive one more in case you didn't succumb to your immediate desire of eating it for 15 minutes. Would you give in and take a quick nibble? Or would you control your urges for a bigger, later reward?
This is the premise of the famous Stanford Marshmallow experiment, a series of experiments that studied delayed gratification—when the subject resists the temptation of a short-term reward for a larger, long-term reward. At the time, a child with a tendency to wait for the later, better reward was found to have better life outcomes (such as exam scores, education, body mass and others) on average.
The perceived correlation was simple—that the ability to resist immediate temptation in order to reach your larger goal was measured by this experiment. Subsequent research has cast doubt on this finding, but the researchers may very well have used this premise to study Test cricket's grammar and Pujara's interpretation of it.
In a Test match of fine margins, it was Cheteshwar Pujara's knocks in both the innings that proved to be the difference. Though the Australians steadily chipped away towards the target in the 4th innings, it was his crucial runs that provided the much-needed cushion that India needed to account for the overheads (tailender occupation, no balls and dropped catches) en route to the finish line.
Much of his run accumulation was done in the only way he knew, by taking his time to eat the marshmallow. He left alone 53 deliveries, 23 in excess of all his specialist colleagues when he was holding up one end and shepherding India to an acceptable first innings total from a disastrous position of 41/4.
While his fellow batters were busy succumbing to temptation, Pujara waited for the storm to pass, put away the bad ball and then feasted on a tired attack. His first innings knock also followed his strike rate template to a T—eschewing risk at the start (~28 until he reached 30), motoring along in the middle (~50 for the next 30 runs) and then zooming at end (~85 for his last 63 runs). Over two innings, his flirty, twinkly-toed, courtship dance interspersed with a playing-hard-to-get routine, set to Nathan Lyon's bowling defined the entire match.
If not for Pujara's heroics, Lyon, with his eight wickets and 62 unbeaten runs, would have been the man of the match. It is hard to believe that after more than 5000 Test runs, Pujara may have finally cemented his place in the Indian team.
Why, his place wasn't secure not too long ago. The debate of his strike rate raged on unnecessarily in a format where Test matches don't go the distance. He was rightfully dropped after a poor string of scores in the first SENA (South Africa, England, New Zealand and Australia) abroad tour iteration in 2013 & 2014, when he couldn't kick on after getting to double digits, but he unnecessarily got a raw deal the second time around. The team management, for all its wisdom, fluttered its eyelashes at the proverbial "Sharmaji ka beta", preferring "intent" and "aggression" to Test match competence.
Sure, it isn't criminal to crave for a player who can come in at 500/4 and smash the bowling around for 15 overs to take the game away from the opposition, but it also helps reaching that desired score in the first place. Yes, there is more than one way to skin the cat (sorry PETA) that is Test cricket, but it wasn't fair that he was almost always the first in line to be dropped at the expense of more "talented" colleagues such as Rohit Sharma and KL Rahul; at the same time, they have done little of note to grab their chances whenever they were shoehorned into the eleven at his expense.
Pujara has responded to these reverses admirably, often scoring runs in adverse situations—at Colombo, Jo'burg, Nottingham and Southampton, to name a few.
In today's day and age, a Pujara and his style of play is an anachronism: a heartfelt, memorable, handwritten letter—replete with structure and meaningful pauses—in the age of the snarky tweet, the trying-too-hard-to-be-funny gif and the several me-too listicles that demand your ephemeral attention before it flits around to the next one in line which doesn't quite satiate.
He's also polite to a fault; instead of ripped muscles, his body contours sport rounded edges; he needs to be taught to sledge; and believe it or not, chocolate milkshake is his choice of celebratory beverage. It also doesn't help that he only plays Test matches, that too the old-fashioned way, thus having fewer moments to remind everyone of his utility (trivia: his List-A average is 54.20).
Pujara should probably take solace from the fact that his illustrious predecessor, the peerless Rahul Dravid, elevated himself to an all-weather batsman only by 2002. Yes, he had a great debut and some promising innings in South Africa and New Zealand, but he struggled in Australia and had a few ordinary series around the turn of the millennium.
After a productive England tour, on the very same ground 15 years ago, Dravid had his finest hour as a batsman. From mid-2002, Dravid was India's most prolific Test run scorer.
Along with reaching various batting landmarks in the same number of innings as Dravid, Pujara has had his moment in the sun in Adelaide as well. This game has been the right one to show Pujara's value to the team and his colleagues would do well to imbibe his methods of avoiding short-term temptation and then scoring big runs once the Kookaburra ball loses its zip.
This bears even more significance given that Ashwin's batting has been on the wane recently and that India often fields three number 11s after him. It is high time that the team management lays off Pujara and accepts him for the player he is, without unnecessarily dangling a selectorial sword over his head.
With Sri Lanka and West Indies on the decline and India playing Pakistan only in world events, unfortunately, the calling card for the great Indian batsman is a good record in the SENA countries.
Pujara's feats at this stage are dwarfed by Dravid's deeds, but imitation is the best form of paying homage to an all-time legend. Indian fans will surely hope that this showing augurs well for his batting all over the world and that he has his own prolific run.