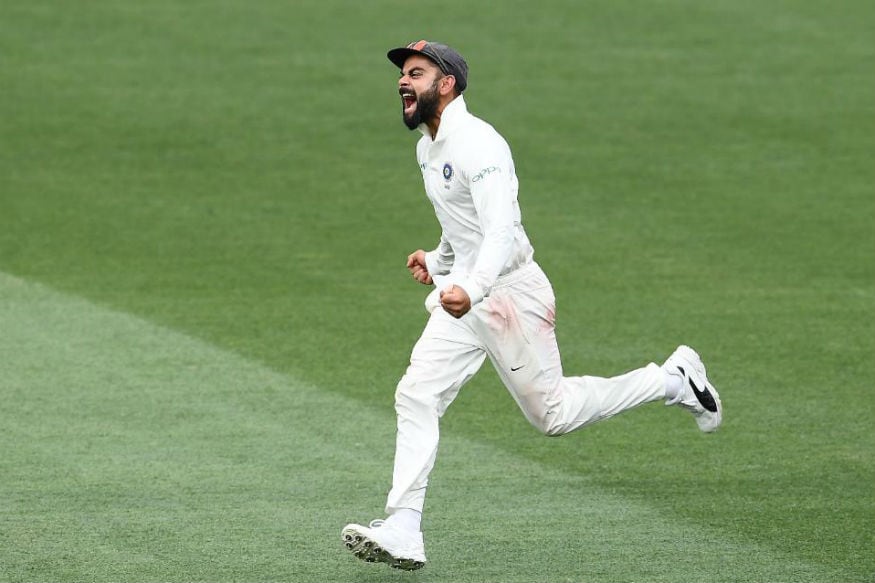 Adelaide: Australia coach Justin Langer on Saturday rebuffed criticism from Sachin Tendulkar that Australia's batting was too defensive, and complained that if his team celebrated like Virat Kohli they would be seen as "the worst blokes in the world".

Langer conceded their behaviour was under scrutiny in Adelaide, where combative and vocal Indian skipper Kohli has enthusiastically celebrated Australian wickets.

He said there was a fine line between celebration and going over the top and if his team acted like Kohli in the current environment, "we'd be the worst blokes in the world."

"It's a fine line, isn't it? That's the truth of it. But I love seeing the passion," Langer told Fox Sports.

Australia ended day two of the opening Test on Friday at 191-7, with only Travis Head offering some serious resistance.

After the day's proceedings, Tendulkar tweeted that "the defensive mindset by the Australian batsmen at home is something I've not seen before in my experience".


#TeamIndia should make the most of this situation and not lose their grip. The defensive mindset by the Australian batsmen at home is something I've not seen before in my experience. @ashwinravi99 has been very effective and has played a role to help the team be on top, for now.

— Sachin Tendulkar (@sachin_rt) December 7, 2018



Langer added that it was a different era when Tendulkar played against Australia, who then boosted a far more experienced line-up.

"The teams that Sachin would have played against started with Allan Border and David Boon, and Steve Waugh and Mark Waugh, and Ricky Ponting."

"Guys that had great Test match experience and they knew their game, were comfortable in their own skin and they knew what to expect.

"Whereas we've got a team at the moment who are very inexperienced in Test match cricket, particularly our batting side."

He also said that his team was "fighting their backsides off".

"We have to be patient with them. You can't give these guys 30 or 50 matches of Test match experience. They have to earn it."

(With AFP inputs)




First Published: December 8, 2018, 9:00 AM IST