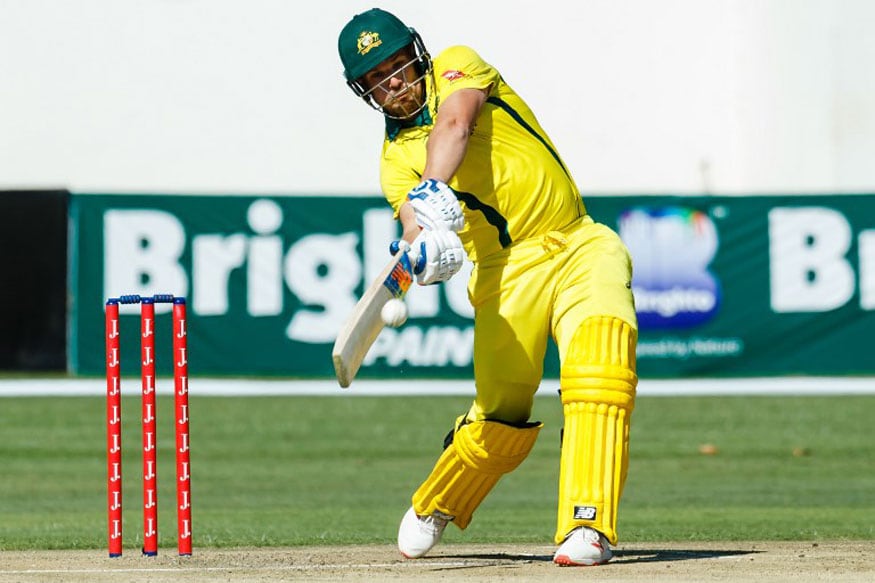 Aaron Finch's duck in the opening ODI against India at Hyderabad was his 15th single-digit score and fifth duck in 23 international innings (all three formats combined) since October 2018.

This basically means that Finch has failed to reach even 10 approximately 65% of the times he has batted since the 22nd of October, 2018 – that is how poor he has been with the bat in this period.

He has managed to accumulate just 255 runs in 23 innings at an appalling average of 11.08 and strike rate of just 56.66 with just one score of above fifty – which came in the first innings of the second Test against India in Perth.




Amongst the 71 batsmen (batting position 1 to 7) who have batted in at least 10 innings since October 2018, Finch ranks in as low as Number 59 in terms of aggregate runs. Worse, his average is the lowest amongst all these batsmen.

No batsmen has as many single-digit scores as Finch in this time-frame.

If we just consider his limited-overs' record, he has aggregated just 158 runs from 17 innings at a shocking average of 9.29 and strike rate of 66.95 – these are abysmal numbers to say the least.




Finch has managed to reach a double-digit score in only 5 of these 17 innings. Moreover, his strike rate has been less than 60 in 11 of these 17 innings (including the times he has been dismissed for a duck). His last 50-plus score in a limited overs game was ironically a world record T20I score of 172 against Zimbabwe in Harare in early July.

Amongst the 76 batsmen who have scored at least 150 runs in limited overs cricket (ODIs and T20Is) in this time-frame, Finch's run aggregate places him at number 71.

It gets worse. His average and strike rate are the lowest on this list in the time-frame. He has the dubious distinction of being the only batsman on the list whose average is in single-digits and strike rate is less than 70.




Finch was Australia's best ODI batsman with 841 runs in 16 innings at an average of 52.56 in the period between January 2017 and October 2018. He registered 4 hundreds and as many fifties in this time-frame.

He was also their highest run getter in T20I cricket with 622 runs in just 14 innings at a stunning average of 62.20 and strike rate of 183.48.

That is how good he was in this period.

But the fall has been mighty!

He has scored just 83 runs in 7 ODI innings and 75 runs in 10 T20I innings thereafter.

Interestingly, while his T20I numbers haven't been affected from the burden of captaincy, his ODI numbers seem to have taken a big hit. He averages 38.38 at a strike rate of 90.41 in the 87 innings he has not been captain. All his 11 hundreds have come when he has purely played as a batsman. As captain though, he has scored just 143 runs in 9 innings at an average of 15.88 and strike rate of 64.12 with just one solitary fifty.

Quite clearly, Australia desperately need Finch to find his touch again with a World Cup looming.

* Updated Till 1st ODI.

First Published: March 5, 2019, 7:30 AM IST