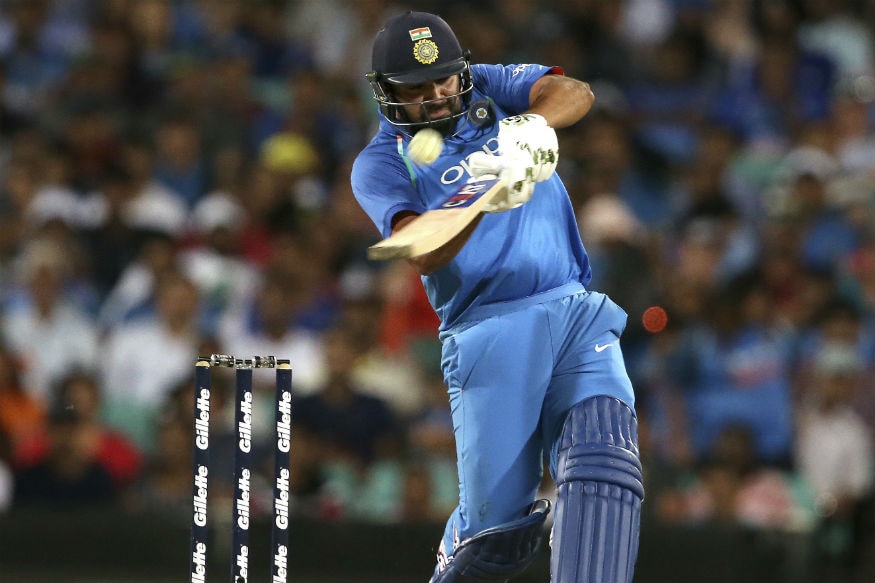 It took Rohit Sharma nearly three years to register his first ODI hundred. What followed wasn't exactly ground breaking as he took his time to find his feet in ODI cricket. Then came the big double ton three years after against the Aussies at Bengaluru. It transformed Rohit Sharma from the talented kid who had potential to the one India considered indispensable.
Rohit was always a good T20 batsman but the transformation to a great one only happened post the 2015 ODI World Cup.
After a maiden half-century in his first T20I innings for India in a crucial World T20 quarter-final clash in 2007 against South Africa, Rohit seemed to have lost his mojo until the ODI beast in him rubbed in on the shortest format as well.
It took him eight years to register his maiden T20I ton - against South Africa at Dharamsala soon after the 2015 ODI World Cup. Four years thereafter, Rohit stands at the top of the T20I run-scorers chart with 2326 runs at an average of 32.76 to go with a brilliant strike rate of 138.04.
Rohit aggregated 739 runs in 35 T20I innings at an average of 30.79 and strike rate of 126.10 till the 2015 World Cup. He had no hundreds in this time-frame. He hit 27 sixes in 35 innings which meant that he registered a six every 1.3 innings approximately.
Post the 2015 World Cup he has aggregated 1587 runs in just 50 innings at an average of 33.76. But the significant change has been in the strike rate – he has struck at a rate of 144.40 during this period. Thus, it is not surprising that his six hitting prowess has improved in this period – 75 sixes in 50 innings – 1.5 sixes in every innings – a drastic improvement.
Another stark difference has been the big scores he has registered in this period. All his 4 international T20 hundreds have come in this time-frame.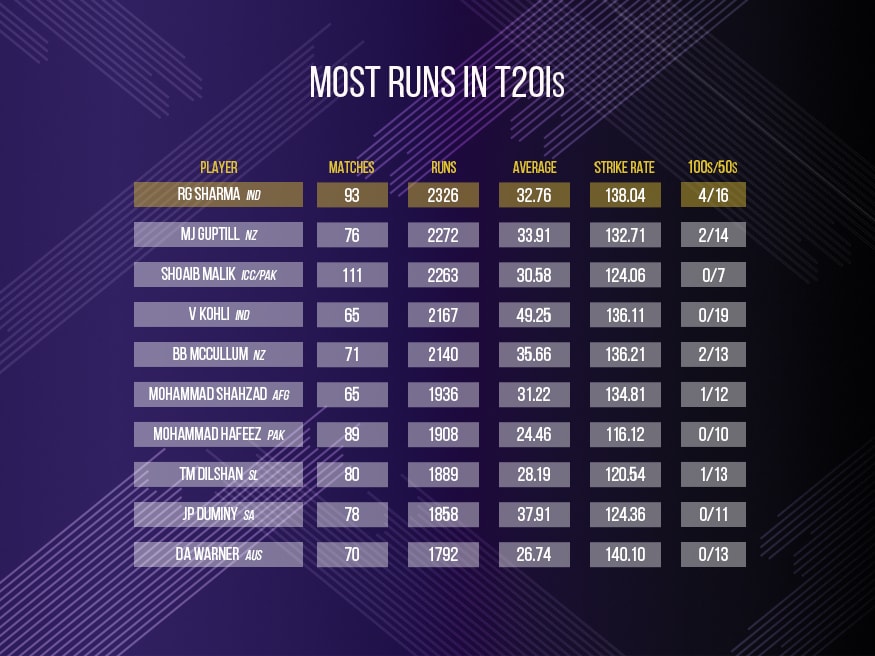 Rohit has found his consistency in a format where, due to the pace and nature of the format and the risks which need to be taken by the batsmen, it is difficult to always be amongst the runs.
Rohit makes a fifty-plus score every 4.5 innings in T20Is – a frequency which is constantly improving.
He has four hundreds in the format in international cricket, the most by any player.
With 102 sixes in 93 T20Is, Rohit is second behind the duo of Martin Guptill and Chris Gayle who have 103 each.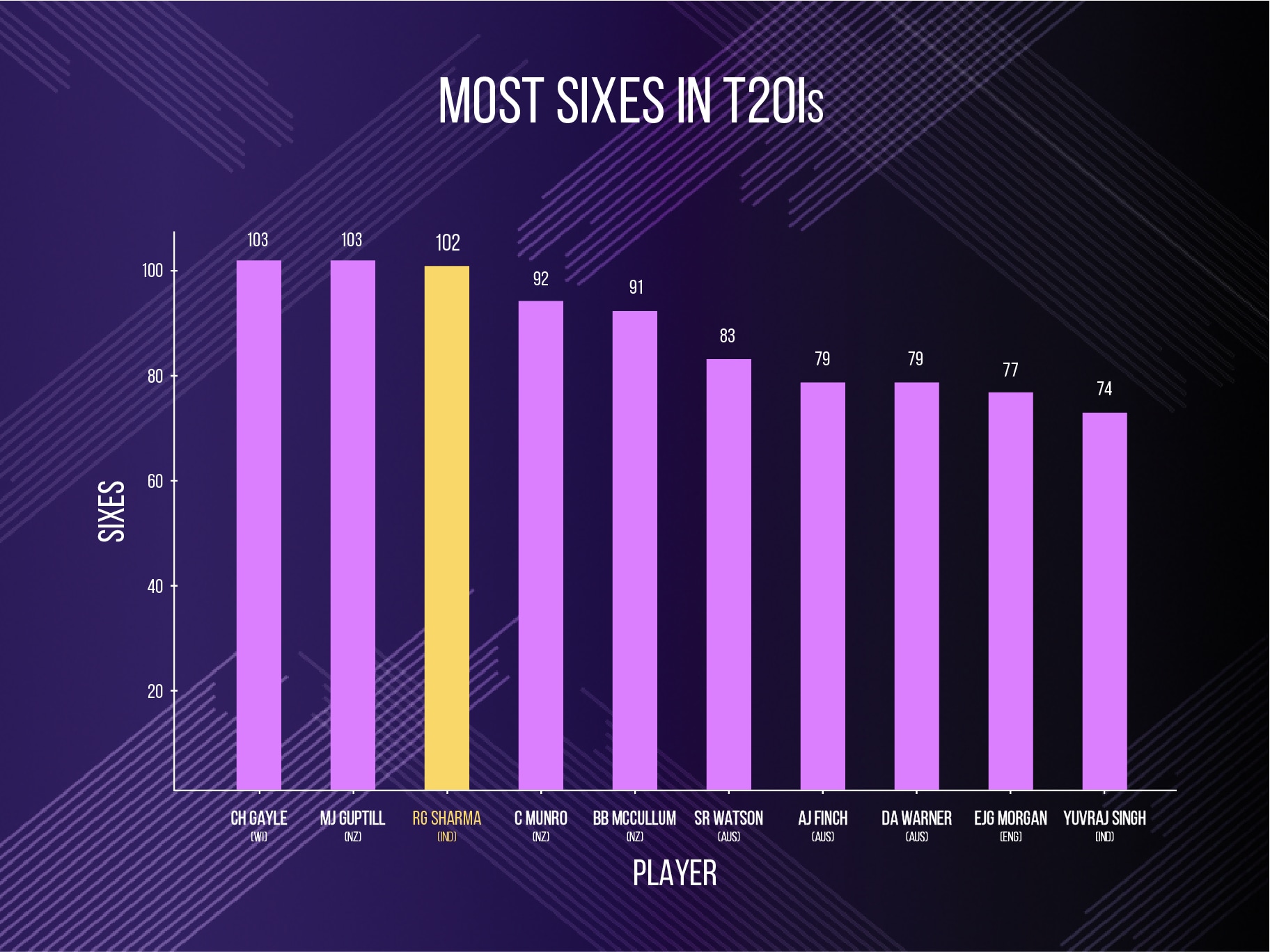 With Virat Kohli more often than not resting in T20Is, Rohit is India's Mr.Consistent in the shortest format of the game. He has also done a tremendous job as captain whenever he has got a chance to lead the side. In fact, his win-loss ratio of 4 (matches 15, won 12, lost 3) is the second-best in T20I history (min. 10 matches as captain) after Sarfaraz Ahmed.
Combine his international exploits for India with his numbers and achievements for Mumbai Indians and Rohit Sharma is already a legend in the format.