The five-match ODI series against Australia has perhaps raised more questions than answers for India after the visitors scripted an amazing comeback to clinch the series 3-2. Apart from two-three players, others struggled to get going in what was India's last assignment before the 2019 World Cup.
Here's the Cricketnext report card of the Indian players who featured in this series:
Shikhar Dhawan - Rating: 4, Verdict: Poor
Matches 5 | Runs 177 | Average 35.40
The left-handed opener's only contribution came in the fourth match of the series in which he scored a stroke-filled 143 and added 193 runs with Rohit Sharma for the opening wicket. However, it was still not enough as Australia rode on Peter Handscomb, Usman Khawaja and Ashton Turner's superb knocks to complete a record run-chase. Apart from this century, Dhawan managed scores of 0, 21, 1 and 12. There's something about ICC events and Dhawan. The 33-year-old often tends to struggle ahead of these multi-nation tournaments, but the moment these events start, Dhawan gets back to his best and often ends up plundering lots of runs. The team management, however, will want Dhawan to get some runs in the forthcoming IPL before flying to England for the mega event.
Rohit Sharma - Rating: 5, Verdict: Average
Matches 5 | Runs 202 | Average 40.40
Unlike Dhawan, Rohit managed scores of 37, 95 and 56 but looked far from his best. The right-hander operated at a strike rate of 75.65 which is way below his standards. Rohit is someone who takes time at the start and makes up for it at the end, which didn't quite happen in this series. His game style might come back to haunt India in matches where they are chasing totals of over 300. Rohit was looking good in the final ODI and it was a perfect platform for him to finish a match for India, but the 31-year-old played an unnecessary shot that led to his and India's downfall. The opener from Mumbai hasn't scored a century in his last 12 ODIs despite getting quite a few starts. India still won't be too worried about his form and will expect their vice captain to deliver those big knocks in the World Cup. His opening partnership with Dhawan is something else that India will heavily rely on.
Virat Kohli - Rating: 8, Verdict: Very Good
Matches 5 | Runs 310 | Average 62
The Indian skipper once again looked head and shoulders above the rest of Indian batsmen. Kohli crafted a free-flowing 116 on a tricky Nagpur pitch to lead India to a competitive total and almost propelled his team to victory in Ranchi with a solid 123. The 30-year-old didn't contribute much in the last two vital encounters and that hurt India. One can't expect Kohli to score in every game and the team management will want other batsmen to step up as well. As a captain, Kohli did miss MS Dhoni in the last two ODIs but still did a decent job considering the main idea was to try out players who are in the mix of things. There is no other player in the team who will want to win this World Cup more than Kohli and the batting maestro will have to be at his absolute best, both as a batsman and captain.
Ambati Rayudu - Rating: 2, Verdict: Poor
Matches 3 | Runs 33 | Average 11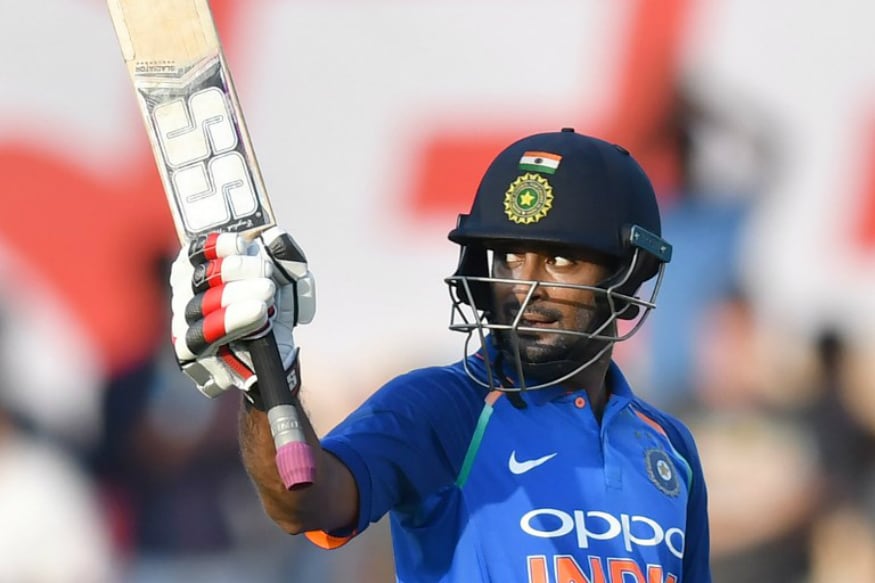 Just when it looked like Rayudu has cemented that No. 4 spot with some fantastic performances in New Zealand, the 33-year-old had horrible outings in the first three ODIs against Australia and was left out of the playing XI for the last two games. He got good batting time in all the first three ODIs but couldn't make the most of it. With scores of 13, 18 and 2, his spot in the World Cup squad now looks in jeopardy. Apart from his batting, Rayudu brings nothing else to the table. There have also been talks about playing Kohli at No. 4 and the emergence of Vijay Shankar makes things even more difficult for Rayudu. He is still in the frame of things and what Rayudu exactly needs is one more solid IPL season.
MS Dhoni - Rating: 6.5, Verdict: Good
Matches 3 | Runs 85 | Average 42.50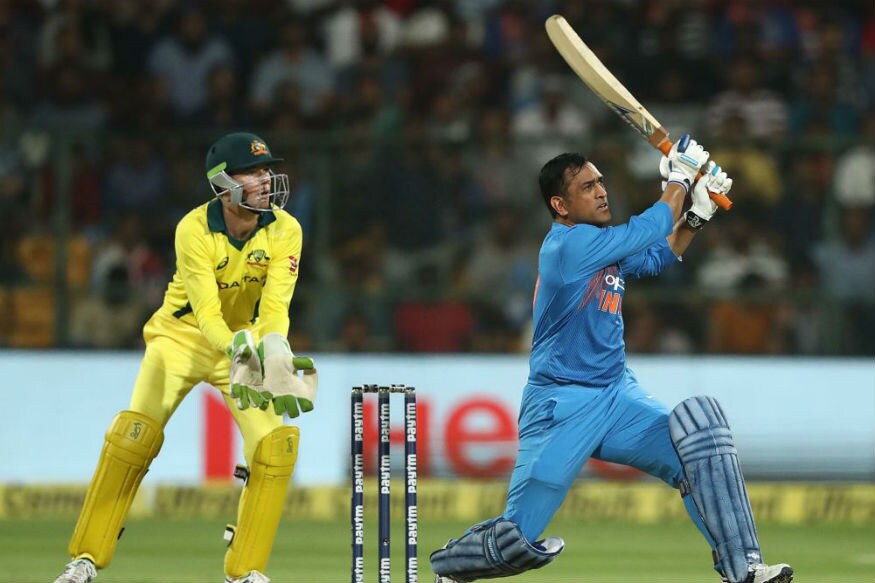 The veteran wicketkeeper-batsman featured in only the first three ODIs and was then rested so that Pant can get his opportunity. The 37-year-old scored a match-winning 59* in the first ODI and along with Kedar Jadhav helped India to recover from a tense situation. He didn't contribute much in the next two games with the bat but was simply phenomenal behind the stumps. The last two ODIs clearly reflected why Dhoni is still a vital member of the side. Kohli and even the spinners missed his expertise when the likes of Turner, Handscomb and Khawaja were going after them. India also lacked his experience in the middle order in the final ODI. This IPL with provide Dhoni ample game time and his services are going to be really important if India want to win the World Cup.
Rishabh Pant - Rating: 4, Verdict: Poor
Matches 2 | Runs 52 | Average 36
Pant got a chance to prove himself in the last two ODIs and it won't be wrong to say that the left-handed dasher didn't make the most of it. The 21-year-old blasted 36 runs off just 24 deliveries in Mohali, but it was in Delhi where he had a solid chance to make an impact. Pant came out to bat at No. 4 with India still needing 204 runs and all he could manage was 16. He was also very sloppy behind the stumps and unless he goes onto have an extraordinary IPL season, it looks like India will persist with experienced Dinesh Karthik as a back-up wicketkeeper.
Kedar Jadhav - Rating: 6, Verdict: Average
Matches 5 | Runs 172 | Average 43
A canny customer with both bat and ball, Jadhav had a decent series compared to few of the other Indian stars. It was because of his unbeaten 81* and a partnership with Dhoni, India won the first ODI. He then got starts in a couple of games but couldn't convert it into something substantial. Jadhav was also very effective with the ball in the first two games before Australian batsmen figured him out and went after him in the last three encounters that India lost. Jadhav is someone who provides balance to the team and will surely be a part of the World Cup squad, unless an unfortunate injury happens. If he can keep playing those important knocks down the order and give some overs, Kohli and the team management will be more than happy to include him in every playing XI.
Vijay Shankar - Rating: 5, Verdict: Average
Matches 5 | Runs 120 | Average 30
The number of opportunities Vijay has been provided of late, it looks like India want to go with both him and Hardik Pandya. Vijay didn't manage that one big knock but looked at ease during his knocks of 46, 32, 26 and 16. Vijay has the temperament to bat at No. 4 or 5 and if he can provide few overs in every match, he might get a chance even ahead of Rayudu, and Jadhav in some encounters considering his medium pace will be more effective in English conditions. If India can manage to include Vijay, Jadhav and Pandya in the XI, it will provide them very good balance.
Ravindra Jadeja - Rating: 5, Verdict: Average
Matches 4 | Runs 45 | Wickets 3
The left-arm spinner had the best economy rate among all Indian bowlers and looked at his best in Delhi where the pitch was slightly tacky, which is not what he is going to get in England. If he wants to demand a place in the XI, Jadeja will have to contribute much more in the batting department. He is also not someone who will regularly pick two-three wickets every game, something that Kuldeep Yadav and Yuzvendra Chahal have been going for India in the last year or two. Jadeja will most probably travel to England but his inclusion in the XI will depend on the team combination and conditions.
* Jadeja is a gun fielder and it was once again on display in this series.
Bhuvneshwar Kumar - Rating: 7, Verdict: Good
Matches 2 | Wickets 4 | Average 28.75
Bhuvneshwar featured in only two ODIs and did a decent job. The right-arm medium pacer leaked runs in the fourth match but came back well in Delhi to end with figures of 3 for 48. The emergence of Mohammed Shami has put Bhuvneshwar slightly under pressure and it will be interesting to see who partners with Jasprit Bumrah in the World Cup. What will work in Bhuvneshwar's favour is his batting. The 29-year-old scored a good-looking 46 in the last ODI from No. 8 and kept India in the game till the end. Apart from him, none of the other bowlers can bat and India can't risk going into important encounters with such a long tail.
Kuldeep Yadav - Rating: 6.5, Verdict: Good
Matches 5 | Wickets 10 | Average 30.20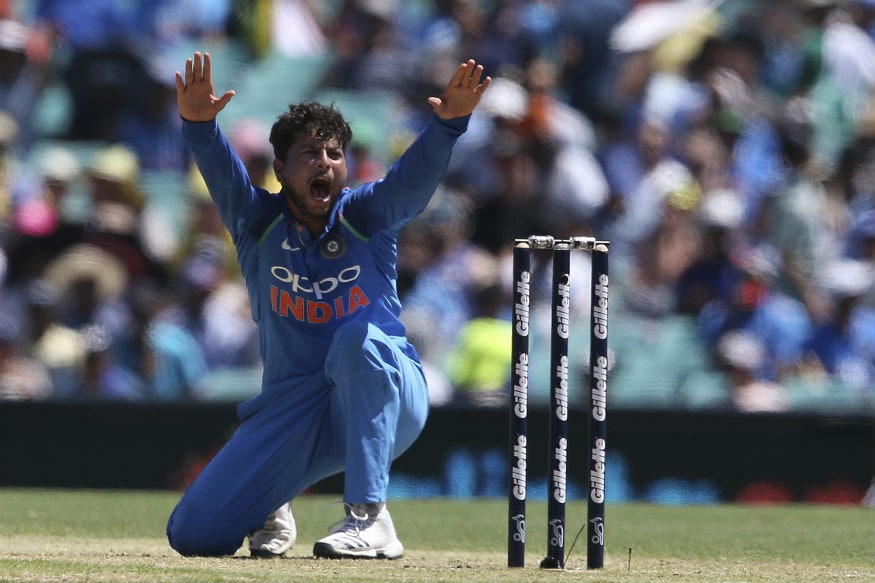 The left-arm wrist spinner was once again amongst wickets but was slightly on the expensive side. Kuldeep took five wickets in the first two games that India won but started to fade away as the series went by. He struggled against Khawaja and Handscomb who used their feet and targeted Kuldeep down the ground. Both Kuldeep and Chahal are at their best when they are bowling in tandem and that's something that the Indian team management will have to keep in mind. The way Kuldeep and Chahal perform in the World Cup is most probably going to define India's fate in England.
Mohammed Shami - Rating: 6, Verdict: Average
Matches 4 | Wickets 5 | Average 42.60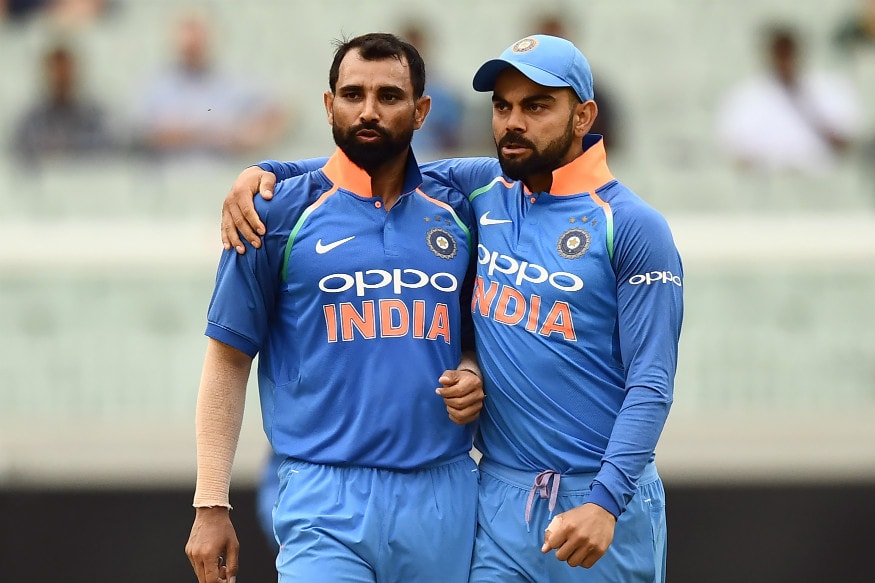 The 28-year-old had his moments but wasn't as successful as he was in Australia and New Zealand. The right-arm pacer struggled to get his line and length right at the death overs but was able to generate ample movement off the new ball. It's always going to be a toss-up between him and Bhuvneshwar, but the latter's ability with the bat will give him a slight edge. Shami has been bowling well in the last few months and India will hope he can keep his form going in the World Cup.
Jasprit Bumrah - Rating: 6.5, Verdict: Good
Matches 5 | Wickets 7 | Average 34.85
Bumrah was economical and was also amongst wickets, but the right-arm pacer failed to create an impact that he is known for. He didn't have the best of times in the fourth ODI against Turner and struggled at the death overs which is his area of expertise. Bumrah, however, received good respect from the Australian batsmen who tried to play him out in the other four encounters. Bumrah has been a consistent performer just like Kohli and India will expect him to deliver in every World Cup game.
* Yuzvendra Chahal featured in only one game where he was taken out for 80 runs. Despite playing one match, his spot in the World Cup squad is fixed.
* All Rahul got was one match to prove his worth in which he scored 26 runs. The right-hander couldn't get more opportunities because Dhawan and Rohit themselves needed to get back amongst runs. India doesn't have any backup opener and it might help Rahul to get a spot in the World Cup team.