Rain might have denied India a victory in Sydney but it didn't stop them from breaking the 71-year drought in Australia as they claimed the four-match Test series 2-1. Cheteshwar Pujara and Jasprit Bumrah emerged as the flag bearers but almost every individual stepped up in some way or the other to help India create history Down Under.
Here's the Cricketnext report card of the Indian players who featured in the historic series win: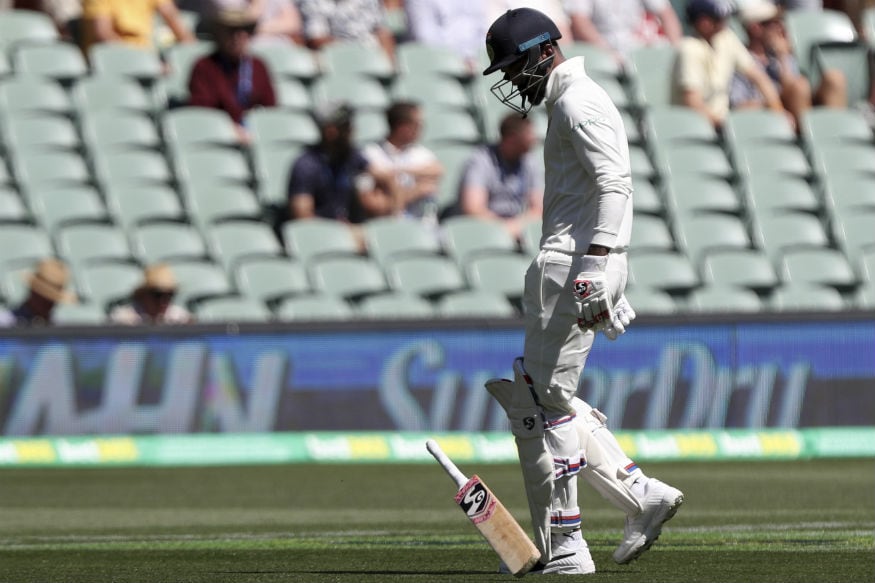 (Image: AP)
KL Rahul - Rating: 2, Verdict: Poor
Matches 3 | Runs 57 | Average 11.40
It was in Australia where Rahul made his Test debut in December 2014. The 26-year-old has already seen enough of ups and downs in his career, but if he manages to overcome the failure he suffered in this tour, it will be some story. Only once he managed a double-digit score, hitting a tentative yet entertaining 44 in Adelaide. He was caught behind in both the innings of the first Test and then was knocked over twice in the second. The opener was then dropped from the third Test and India were forced to form a new opening combination of Mayank Agarwal and Hanuma Vihari. Rahul was handed another opportunity in Sydney after Rohit Sharma had to fly back home, but the right-hander from Karnataka once again disappointed. His Karnataka teammate Agarwal did extremely well in the two Tests he got to play, while Prithvi Shaw too will make a comeback once he recovers from his ankle injury. The immediate future doesn't look bright for Rahul and he will have to come up with some special performances to regain the trust of the Indian team management, the key word being special - the talent that Rahul possesses.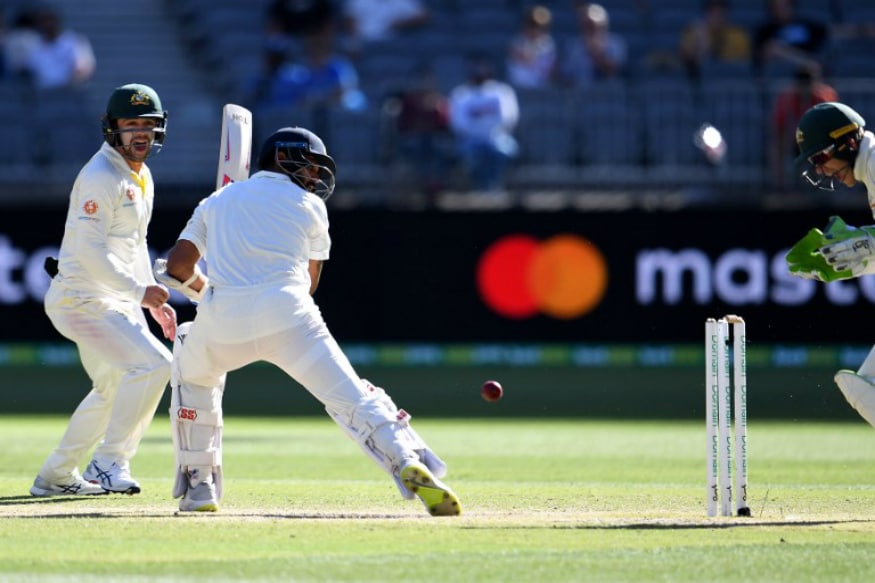 Murali Vijay - Rating: 2, Verdict: Poor
Matches 2 | Runs 49 | Average 12.25
After a horrible tour of England, this was Vijay's chance to once again cement his place in the Indian Test side. The 34-year-old featured in the first two Tests but all he could manage was scores of 11, 18, 0 and 20 before he was left out of the playing XI for the remaining two encounters. It was his patience and ability to leave deliveries outside off that helped him plunder 482 runs when India toured Australia in 2014-15, and that's what he lacked this time around. He kept on poking at deliveries that were way outside off and paid the price for it. The best he looked was in the second innings of the second Test where he was able to survive 67 balls, but that clearly wasn't enough to keep his spot in the team. Unlike Rahul, age doesn't seem to be on Vijay's side and it won't come as a surprise if we don't see him making any international appearances.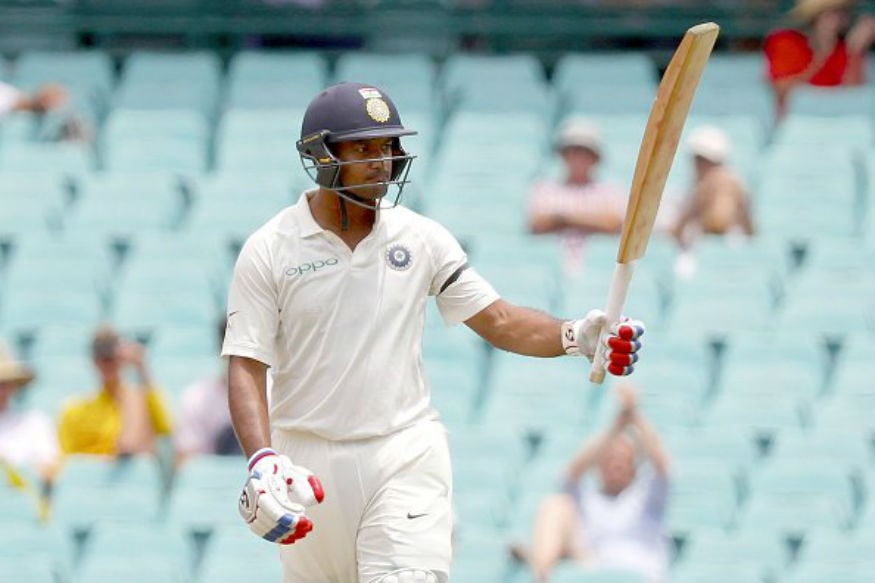 (Image: Twitter/ICC)
Mayank Agarwal - Rating: 7.5, Verdict: Very Good
Matches 2 | Runs 195 | Average 65
The 27-year-old kept scoring tons of runs in the domestic circuit and finally got his due when he was called up for the third Test after Rahul and Vijay had hardly made any runs in the first two games. Agarwal looked at ease in the very first innings and scored an eye-pleasing 76 and followed it up with 44 in the second essay. He then crafted 77 in the final Test and added over 100 runs with Pujara to lay a perfect platform for the rest of the batsmen. The way he attacked Lyon in both the games was probably one of the biggest highlights of the series. He would have liked to convert at least one of those starts into a hundred, but for someone like him who had to wait so long for this opportunity, he will take these 195 runs with both hands. India are not playing any Test cricket till the World Cup, but it looks like the team will proceed with the opening combination of Agarwal and Shaw in future.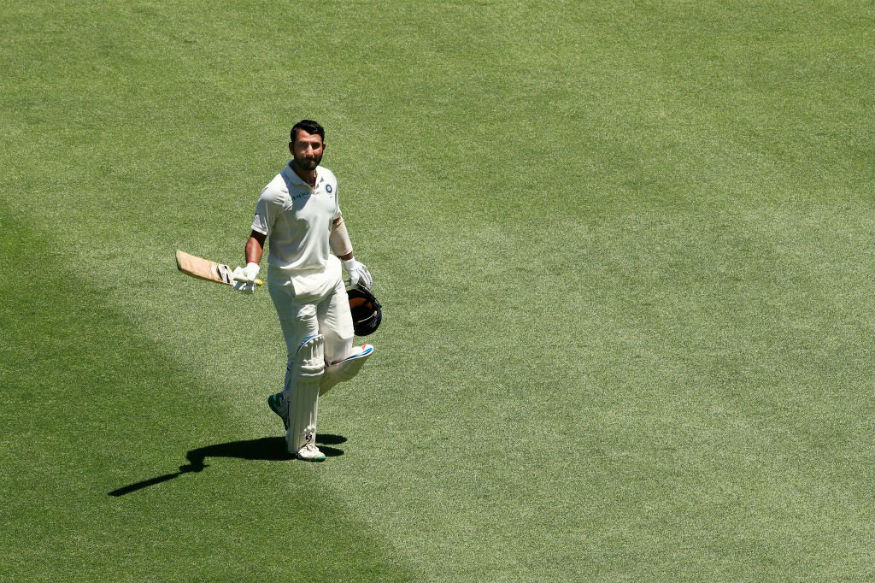 (Image: Twitter/BCCI)
Cheteshwar Pujara - Rating: 9.5, Verdict: Excellent
Matches 4 | Runs 521 | Average 74.41
521 runs. 1258 deliveries. Scores like 123, 71, 106 and 193. What more can you expect for your No. 3?
He wasn't supposed to be the talk of the town, but when the series concluded, Pujara was the name in everyone's lips. Pujara frustrated Australian bowlers to a limit where Nathan Lyon had to ask him: "Aren't you bored yet?" India were reduced to 41 for 4 in the very first Test and it was because of his 123, they managed to post a total of 250. In the only match where he didn't contribute, India lost by 146 runs. At MCG, he blunted the Australian attack with ease and made sure that they don't get any chance to level the series. Pujara kept batting and batting, and the other batsmen simply played around him. "The nicest man" as Virat Kohli calls him won't be seen at the international arena till the World Cup and will spend his next few months playing first-class cricket in India and England. A worthy player of the series at the end!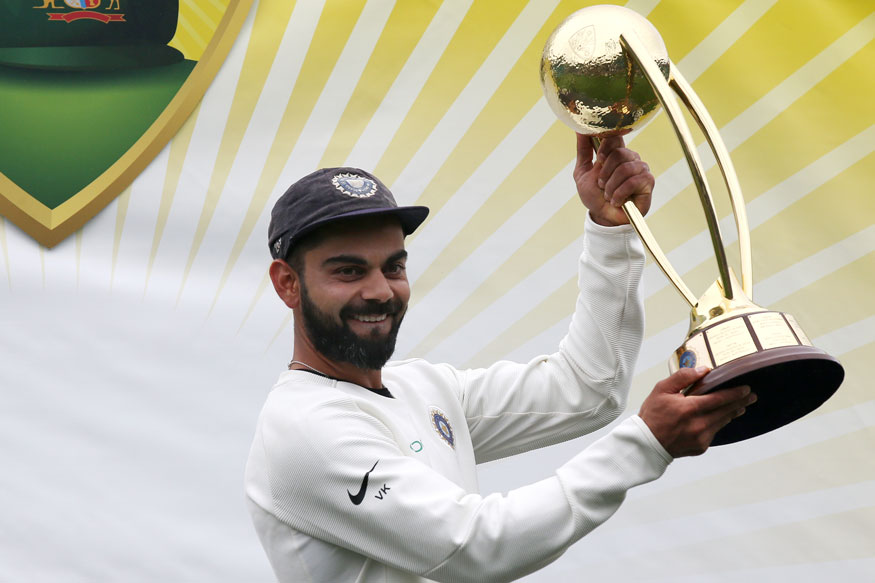 (Image: AP)
Virat Kohli - Rating: 7.5, Verdict: Very Good
Matches 4 | Runs 282 | Average 40.28
If anyone would have told Australia that Kohli will operate at an average of just over 40 in this series, they would have happily taken it. And if they would have said the same thing to Kohli, adding India will win the series, he would have taken it with both hands too. The Indian skipper didn't do much with the bat apart from that superb 123 in Perth - that was some knock - and 82 at MCG, but kept chipping in. Not once in this series his intensity dropped, and he also did a commendable job as captain. He ensured all his pacers were fit and bowled them in short spells. His field placements brought a couple of wickets as well. The only big wrong call he made was going without any spinner in Perth. He would have liked few more runs with his bat but... becoming first Indian and Asian captain to win the series Down Under definitely compensates.
(AP Photo/James Elsby)
Ajinkya Rahane - Rating: 5, Verdict: Average
Matches 4 | Runs 217 | Average 31
13, 70, 51, 30, 34, 1 and 18. The Indian vice-captain constantly got decent starts but couldn't convert it into big scores like Pujara did. His 70 in the second innings of the first Test helped India post a solid target. With Pujara scoring those daddy hundreds, Rahane's 30s and 50s became quite handy. The 30-year-old was always seen providing inputs to the captain and bowlers and was also brilliant on the field. Rahane has been India's best overseas batsman and he would have surely liked some runs to his name, but saying he failed to contribute in this win would be wrong. Rahane, however, will be disappointed with the way he got out a couple of times, playing rash shots.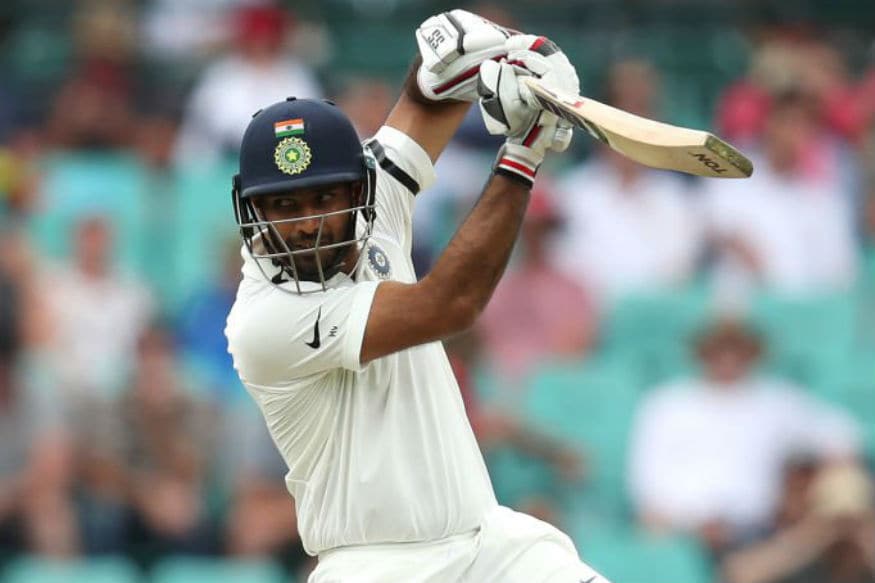 Hanuma Vihari - Rating: 6, Verdict: Average
Matches 3 | Runs 111 | Wickets 2
Vihari played his first game of the series in Perth, scored 20 and 28, and also picked up wickets of Marcus Harris and Shaun Marsh. He was then asked to open at the MCG where he only managed 8 in the first innings but batted close to an hour and 20 minutes to make sure the middle-order didn't have to face the new cherry. He was then used at No. 6 in Sydney where he looked comfortable and scored 42. As they say, numbers don't always reveal the real story. Even Kohli acknowledged his contribution saying Vihari surviving 66 deliveries at MCG was as vital as other guys scoring 50s and 100s.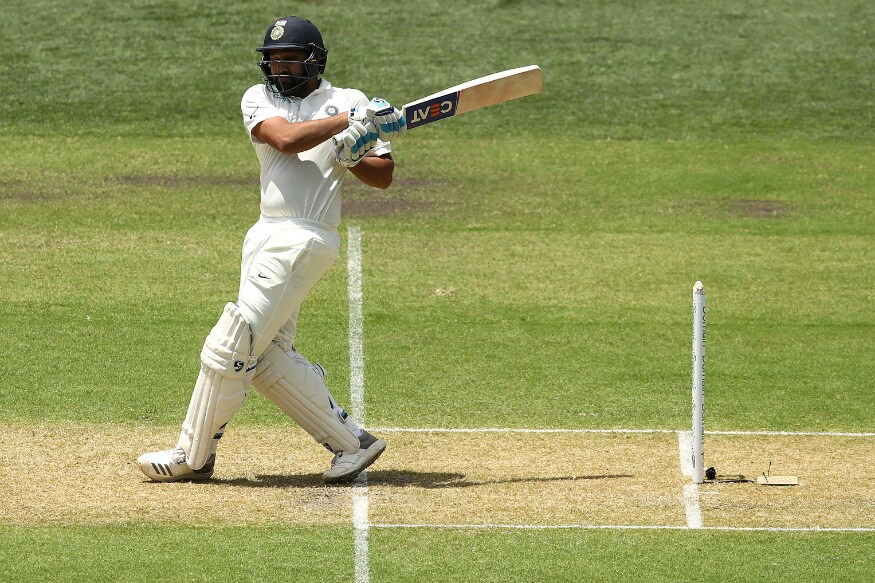 Rohit Sharma - Rating: 5.5, Verdict: Average
Matches 2 | Runs 106 | Average 35.33
Playing his first Test since January 2018, Rohit looked good during the first innings of Adelaide Test until he played a needless shot and got out to Nathan Lyon. He had to miss out on the second Test due to slight niggle, and then came back to the playing XI and scored a free-flowing 63* in Melbourne. The batsman from Mumbai did a decent job in the limited opportunities he got before he had to fly back home for the birth of his first child.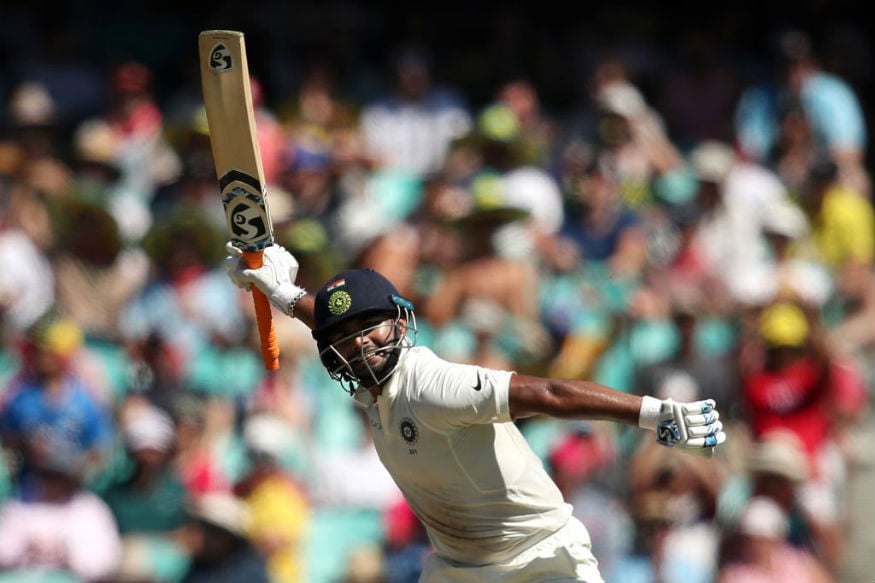 Rishabh Pant - Rating: 7.5, Verdict: Very Good
Matches 4 | Runs 350 | Average 58.33
25, 28, 36, 30, 39, 33, and then came THAT 159* in Sydney. Pant got starts in all his innings but it was in the final Test where he actually made it count. The left-hander smashed his second Test century and took the game away from Australia's reach. It's important to not ignore those 20s and 30s in the context of the series. If Pujara and Kohli were getting those big scores, it was Pant's knocks that were pushing India one step further in every innings. He was sometimes sloppy behind the stumps but still ended up claiming record 20 catches in the series.
PS - Extra mark for his never-ending, friendly, yet super entertaining, on-field banter with Tim Paine.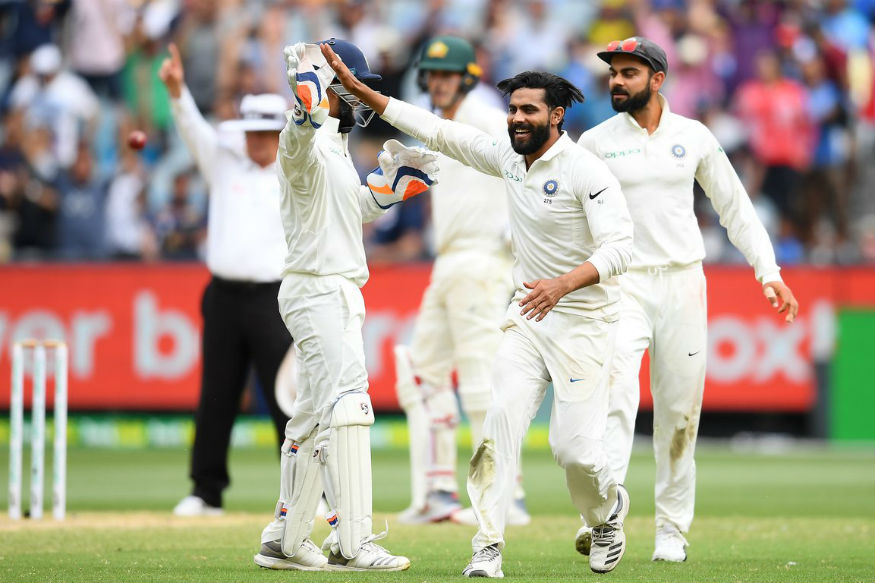 (Twitter/ ICC)
Ravindra Jadeja - Rating: 7, Verdict: Good
Matches 2 | Runs 90 | Wickets 7
India always decide to start tours without Jadeja and by the end of it, one could see him making an impact in the last one or two games, forcing everyone to think why he didn't play all the matches. And it was no different in Australia. R Ashwin played the first Test, while India opted not to play any frontline spinner in the second encounter. Jadeja finally got a game in Melbourne where he picked up five wickets and offered very good support to the pacers. He then scored 81 in the last Test and added 214 runs with Pant for the seventh wicket apart from taking two wickets.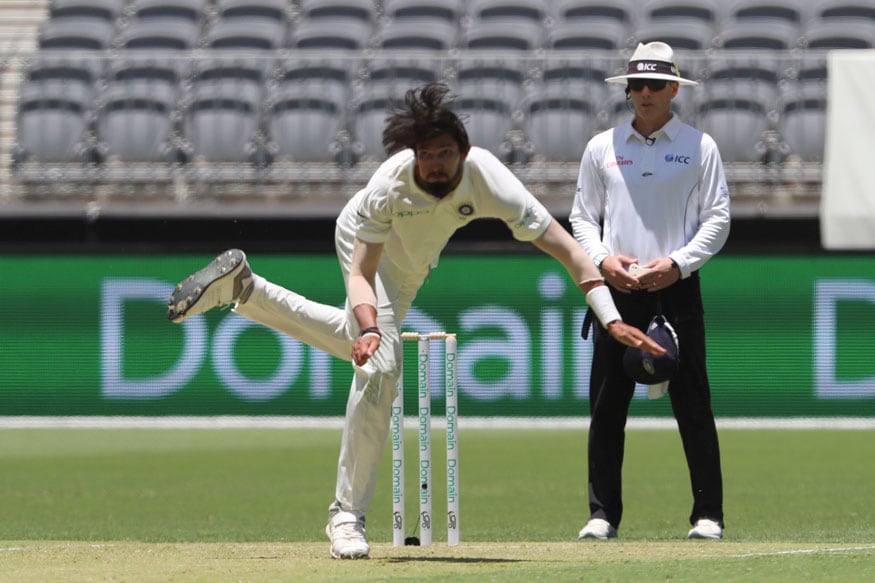 (Image: AP)
Ishant Sharma - Rating: 8.5, Verdict: Very Good
Matches 3 | Wickets 11 | Average 23.81
Ishant's bowling average in Australia read 62.15 ahead of the series but the big paceman operated around 23.81 in the three Tests that he played, showing everyone how far he has grown in the last couple of years. Ishant didn't get as many wickets as Shami or Bumrah did, but his control was simply outstanding. It all started with knocking Aaron Finch over in the first Test and then the tempo never dropped. Out of those 11 wickets, seven were of Australia's top-six batsmen. He kept bowling those long spells and hardly gave away anything. In Perth, he claimed 4 for 41 - his best figures in Australia. He didn't play the last Test because of a slight niggle.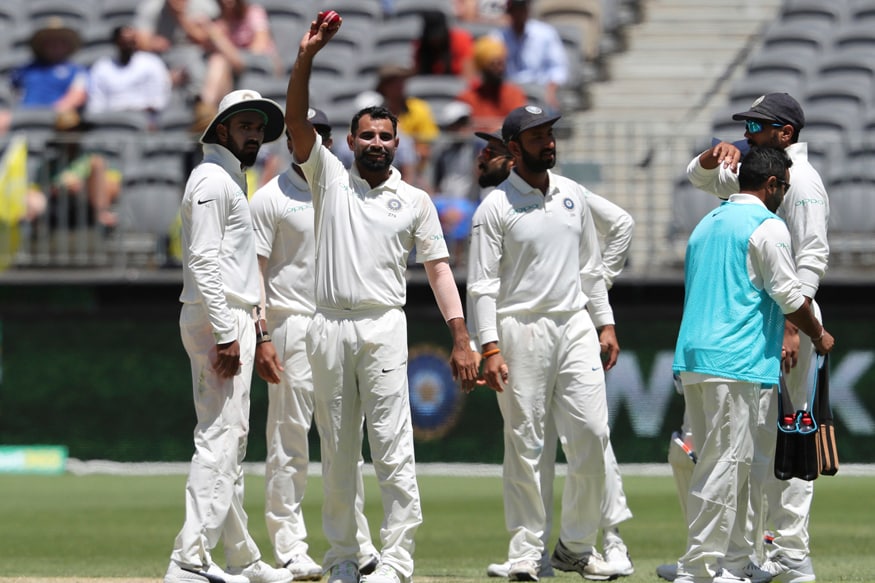 Mohammed Shami - Rating: 8.5, Verdict: Very Good
Matches 4 | Wickets 16 | Average 26.18
Shami was unlucky on few occasions and could have easily ended the series with 20 wickets. The right-arm paceman operated at a good speed and constantly troubled the Australian batsmen with his seam movement and well-directed bouncers. He took five wickets in the first match and followed it up by registering career-best figures in Perth - 6 for 56. He added five more scalps to his tally in the last two matches. Shami ended 2018 with 45 wickets in overseas Tests - most by an Indian bowler.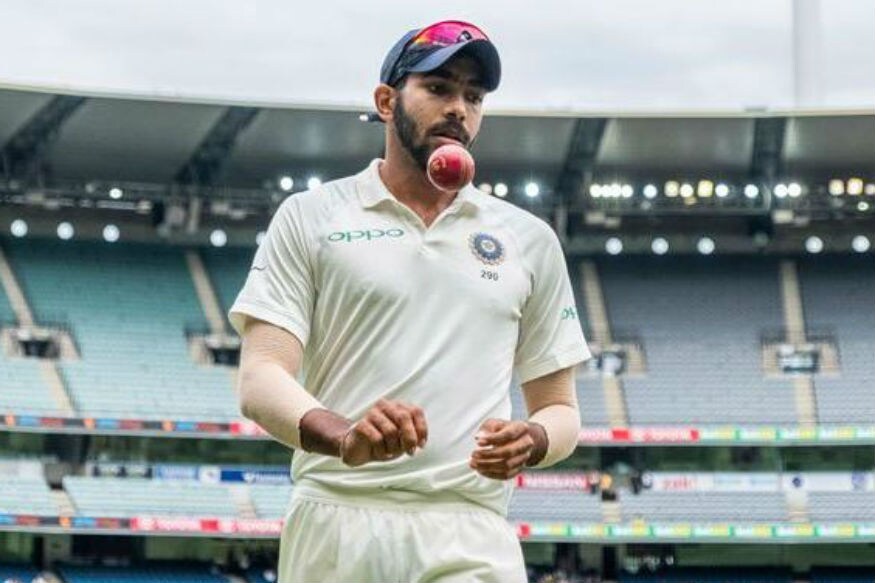 AP
Jasprit Bumrah - Rating: 9, Verdict: Excellent
Matches 4 | Wickets 21 | Average 17
Bumrah ended the series as the leading wicket-taker alongside Lyon. The right-arm pacer took 11 wickets in the first two Tests but it was at MCG where he completely dismantled Australia by picking up nine wickets in the match. The way he deceived Shaun Marsh with a slower yorker was phenomenal. He was quick. He was smart. He was accurate. And he was lethal. Every time Kohli needed a wicket, he looked at Bumrah. He also became the first bowler from the subcontinent to take a five-for in South Africa, England and Australia in the same year. The 25-year-old earned praise from all around the world and this was only his debut year - in which he scalped record 48 8wickets.
* R Ashwin and Kuldeep Yadav played only one Test each but made a serious impact. Ashwin took six wickets in India's win in Adelaide, while Kuldeep claimed his second Test five-wicket haul in the final match. Meanwhile, Umesh Yadav only managed two wickets in the only Test that he played.
* Parthiv Patel, Prithvi Shaw (injured), Bhuvneshwar Kumar and Hardik Pandya didn't get any game.
*Rating chart: Very poor 0-1, Poor 2-4, Average 5-6, Good 7, Very good 8-9, Excellent 10.