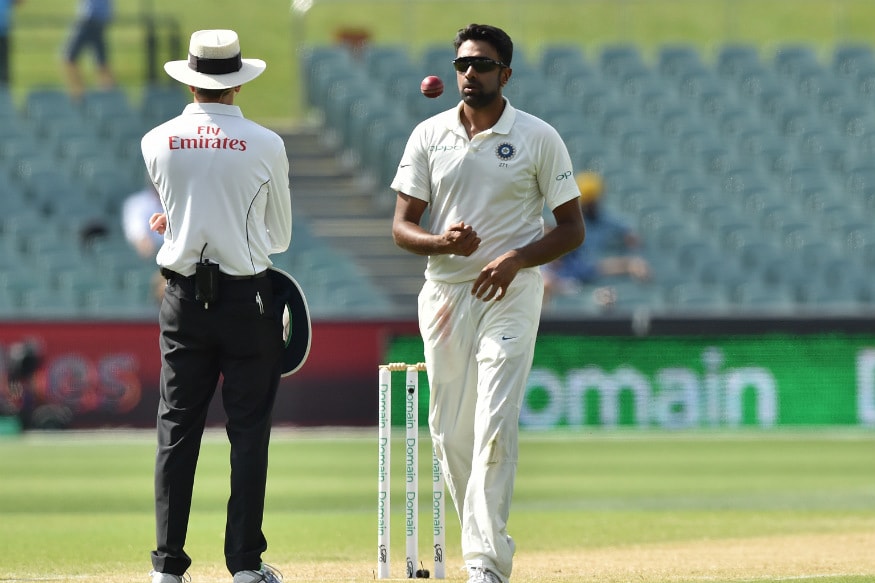 Sydney: When a team is leading 2-1 in a country where they have never won a series in nearly seven decades of trying, you would expect it to be a well-oiled, finely-tuned machine. You would expect stability and a settled look. India are anything but.
The latest round of uncertainty emerged in Sydney on the eve of the final Test against Australia with India's media spokesperson opening Virat Kohli's press conference by stating that R Ashwin had not recovered fully from his abdominal strain and was ruled out of the final Test of the series.
Less than two hours later the same spokesperson issued an update, saying that Ashwin was included in the 13-man squad from which the playing eleven would be picked. Interestingly, Ravindra Jadeja and Kuldeep Yadav, the other two spinners in the squad of 18, were also included in the thirteen.
Ishant Sharma, who was excellent in the previous Test, was excluded though there was no clarity on why that was. Only later did the management release a statement that Ishant had, in fact, sustained an injury and the team was not willing to risk him for the final Test. "Ishant is experiencing some left rib cage discomfort and the team management did not want to risk him during this Test match. He is currently being assessed," read the statement from BCCI.
Umesh Yadav, who was dropped for the Melbourne Test, was back in the thirteen that included Mohammed Shami. If anyone looked doubtful for selection during India's training session it was Shami, who arrived at the ground on a hot summer's Sydney day in a jacket and flip-flops and did not take part in any of the drills performed.
It's worth remembering that it was not so long ago that Jadeja was included in the thirteen for the Perth Test, but did not feature in the playing eleven in a game where Nathan Lyon was Man of the Match as Australia won. At the time, there was no mention of Jadeja being injured and in the course of the game, Shami even said at a press conference that the spinner was missed. Several days after the Test ended Ravi Shastri, the coach, insisted that Jadeja did not feature as he was injured at the time, suffering from stiffness in the shoulder.
When Kohli addressed the media, it seemed to be written in black and white that Ashwin would not feature. When asked about Ashwin, Kohli said: "Well, it's unfortunate that he has had two niggles quite similar in the last couple of away tours. That's obviously him, more than anyone else, who will be focused to correct. The physio and the trainer have spoken to him in terms of what's required in order to get over that injury.
"He is very important for sure. In Test cricket, he is a vital part of this team, and we want him to be 100% fit and for a longer period so that he can contribute to us more in the Test format. He is very disappointed with the fact that he has not been able to recover in time, but the things have been laid out to him (as to) what needs to be done to get back to full fitness. Honestly, you can't predict an injury, when it happens you just manage and doing what he can to get over that injury."
What's more, Kohli explained how India's plans were disrupted when a key player such as Ashwin got injured in the middle of a series and was unavailable for selection. "I think it [Ashwin's absence] does make you alter your plans a little bit throughout the course of a series. But the fact that Vihari has bowled beautifully whenever we've given him the ball makes us feel absolutely calm about Ashwin not being able to play," said Kohli.
"It is obviously a disappointment for us as a team and for him personally, but if you see the way Vihari has bowled he has looked like picking up a wicket whenever he comes to bowl. He's pitching the ball in the right areas so we are looking at him as a solid bowling option right now. Especially in this Test because he has pace on the ball, he puts in the effort and he's economical and that's all you need from a guy who is coming in to bowl 10-15 overs in a day."
During India's training session Ashwin underwent fitness drills with Shanker Basu, the trainer, and at one point went indoors with him while the rest continued to practice. There were also several pow-wows within the camp: before the net session began, Kohli, Cheteshwar Pujara and Ajinkya Rahane had a long chat with Sanjay Bangar, the assistant coach and following the session, Kohli was seen in discussion with the support staff.
Being out of earshot, one can only speculate, but it seemed logical that the batting group's conversation was about the pitch, which they had just seen and the support staff were discussing options with the captain following injury and/or illness revelations.
What seemed likely, from what Kohli said, was that Vihari would return to his No. 6 position while KL Rahul came into the XI in place of Rohit Sharma, who is back home to spend time with his wife and newly-born daughter. This meant that old friends Mayank Agarwal and Rahul would be back in harness together once more, this time at the international level. With Shami being named in the thirteen, most would assume that he would join Jasprit Bumrah and Jadeja in the bowling line-up, leaving a late call to be taken on whether Ashwin would be fit to play, and in the event that he was not, either Kuldeep or Umesh would make the cut, based on the pitch.
India's Squad for SCG: Virat Kohli (C), Ajinkya Rahane (VC), KL Rahul, Mayank Agarwal, Cheteshwar Pujara, Hanuma Vihari, Rishabh Pant, Ravindra Jadeja, Kuldeep Yadav, R Ashwin, Mohammed Shami, Jasprit Bumrah, Umesh Yadav