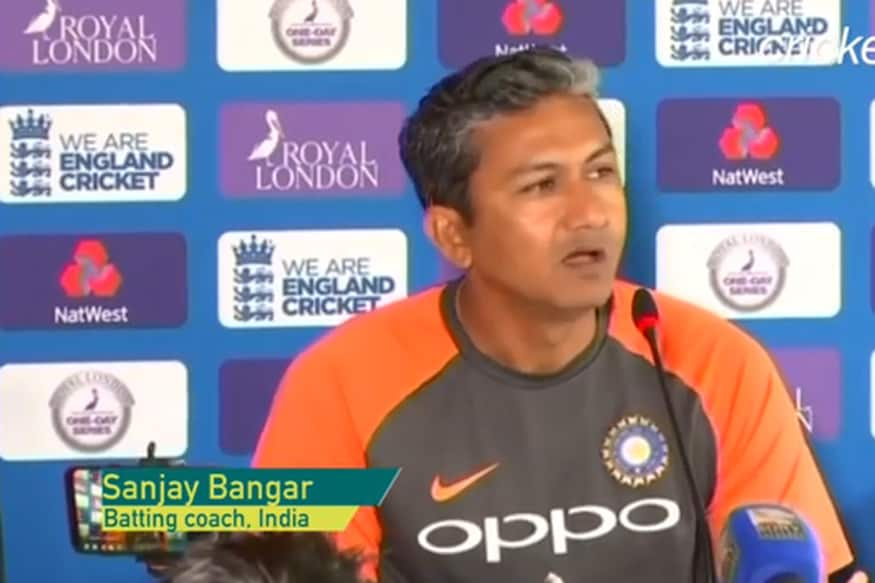 New Delhi: The T20I series is starting tomorrow, but Indian team management has decided to send its batting coach Sanjay Bangar to Sydney to help Test specialists prepare for the five-day rubber starting December 6.
India will be playing their opening T20I in Brisbane on Wednesday but Bangar will be helping out the likes of Prithvi Shaw, Hanuma Vihari, who will be having their net session in Sydney for the next five days.
"Our batting coach Bangar has reached Sydney with one of our throwdown expert Nuwan and a logistics manager. The Test specialists have also arrived from New Zealand. They will train under Bangar ahead of the first class match on November 28," a BCCI official privy to the development told PTI.
The decision was taken primarily because among the ones who are not playing the T20Is, there is one teenage opener (Prithvi Shaw), one rookie middle-order batsman (Hanuma Vihari).
"Both Prithvi and Hanuma are on their first tour of Australia. Till November 25, they would be training under Bangar along with Ajinkya Rahane, Murali Vijay and Parthiv Patel," said the official.
"Ravi (Shastri) is there and with seniors like Virat (Kohli) and Rohit (Sharma) around, it's only better that Sanjay helps the first timers with inputs about Australian conditions."
However, pace duo of Mohammed Shami and Ishant Sharma are expected to arrive after a few days and the Test team members will be facing net bowlers from New South Wales grade cricket.
"With our second line of pacers in New Zealand and Ranji Trophy on, we felt that we shouldn't pull out any bowler who are currently playing competitive matches. We have spoken to Cricket Australia and quality net bowlers from New South Wales will be provided," said the BCCI official.