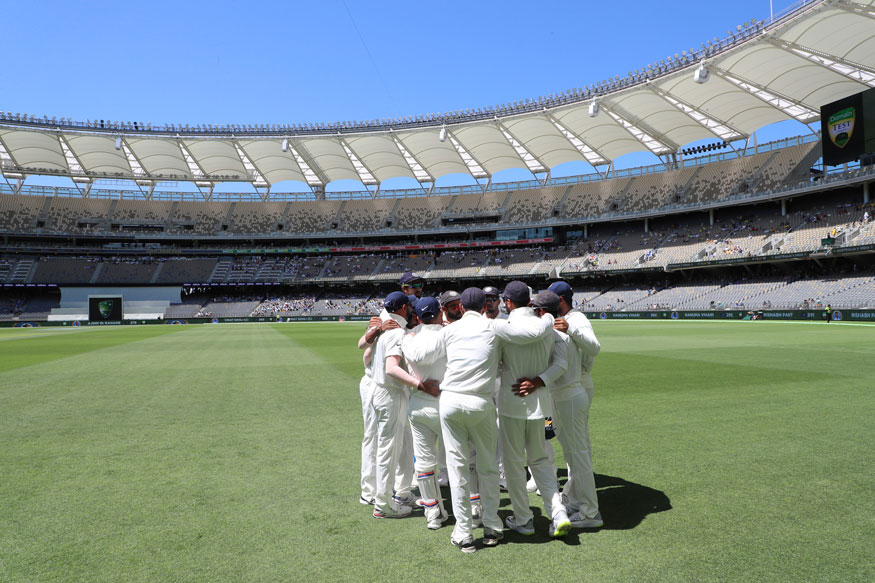 India were on a high after a win in Adelaide but Australia hit back in the second Test in Perth, racing to a 146-run win to level the series. India were good in patches with both bat and ball, but couldn't quite sustain them for long enough.
Here's CricketNext's report card of the XI who took the field for India in Perth.
KL Rahul - Rating: 1, Verdict: Very Poor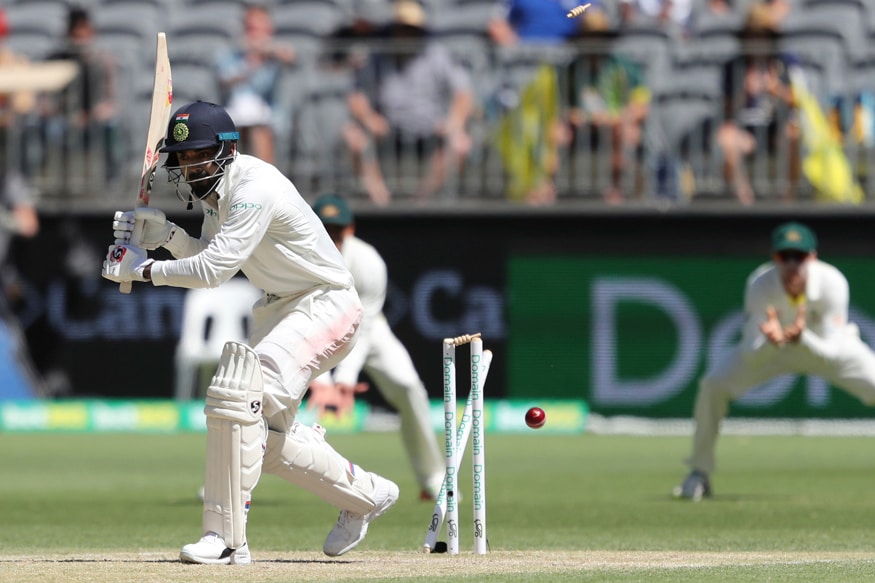 Nothing seems to be going right for the Karnataka batsman at the moment. Rahul's poor run of form continued as he only managed scores of 2 and 0. The 26-year-old was knocked over in both the innings. While he got undone by a superb yorker from Josh Hazlewood in the first innings, Rahul dragged one back to the stumps in the second. Both Rahul and Murali Vijay have struggled to get going but with Prithvi Shaw ruled out of the series, it's possible that one of them might retain his place in the XI for the next Test unless India goes with a completely new opening combination. And maybe some time away from the game will help Rahul ease out a bit.
Murali Vijay - Rating: 3, Verdict: Poor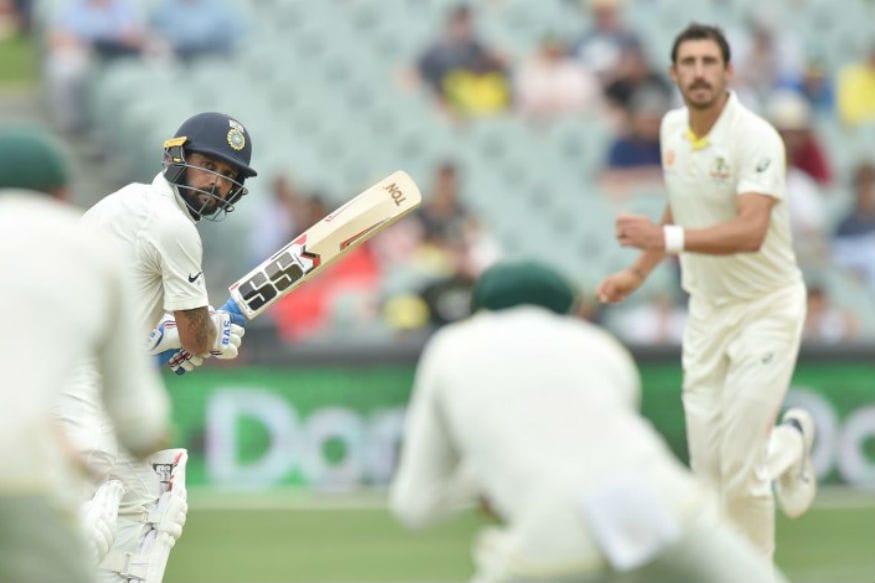 Like Rahul, Vijay has done nothing to retain his place in the XI. After being knocked over by Mitchell Starc's inswinger in the first dig, Vijay showed some stomach for a fight in the second. The opener from Tamil Nadu looked comfortable during his 67-ball stay before falling to Nathan Lyon. Vijay was defending well and was leaving deliveries that were pitched outside off. He might have done enough to push himself ahead of Rahul but he will have to do much more than that to keep himself in the squad. To add on that, age doesn't seem to be on the 34-year-old's side.
Cheteshwar Pujara - Rating: 4.5, Verdict: Average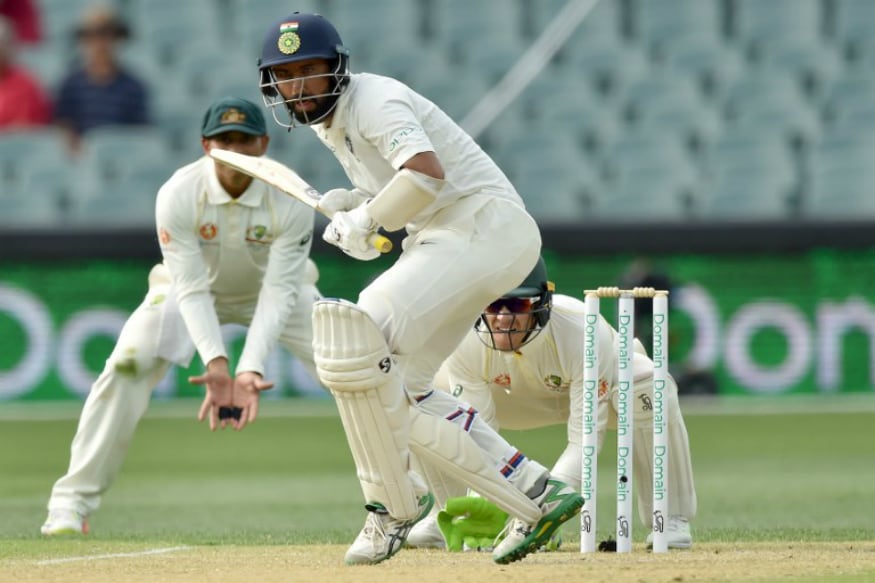 Pujara couldn't replicate his Adelaide heroics here in Perth and the difference was clearly visible on the team's scoreboard. He did survive 103 deliveries in the first innings and scored 24 runs, but would have wanted much more than that. In the second innings, he was undone by a beautiful delivery from Hazlewood that took off from the good length. Pujara brings stability to the batting order and India will hope that the No. 3 batsman gets back to doing what he does if they have to win the series.
Virat Kohli - Rating: 7.5, Verdict: Very Good
It was largely because of Kohli's magnificent 123 that India got closer to Australia's first innings total. The Indian captain took his time and crafted his innings beautifully. He looked completely in a different zone and could have also helped India put up a better fight in the final innings had he not edged one of Lyon's deliveries to slip. The visiting side sort of lost the match once he departed. India rely heavily on their captain and the pressure will be on Kohli to keep notching runs on a consistent basis, which he isn't alien to.
Ajinkya Rahane - Rating: 6, Verdict: Average
Rahane got starts in both the innings but got out at the worst possible times. The Mumbai batsman stepped out with a counter-attacking approach before settling down to his normal game. He had scores of 51 and 30 respectively but the team management and he himself won't be satisfied with his performance. He added 91 runs with Kohli in the first essay before edging one to the wicketkeeper off Lyon's bowling. In second innings, he got out while playing a cut shot late on the fourth day and ended up hitting straight to point. If India have to do well in this series, they will need Pujara, Kohli and Rahane to keep firing.
Hanuma Vihari – Rating 5, Verdict: Average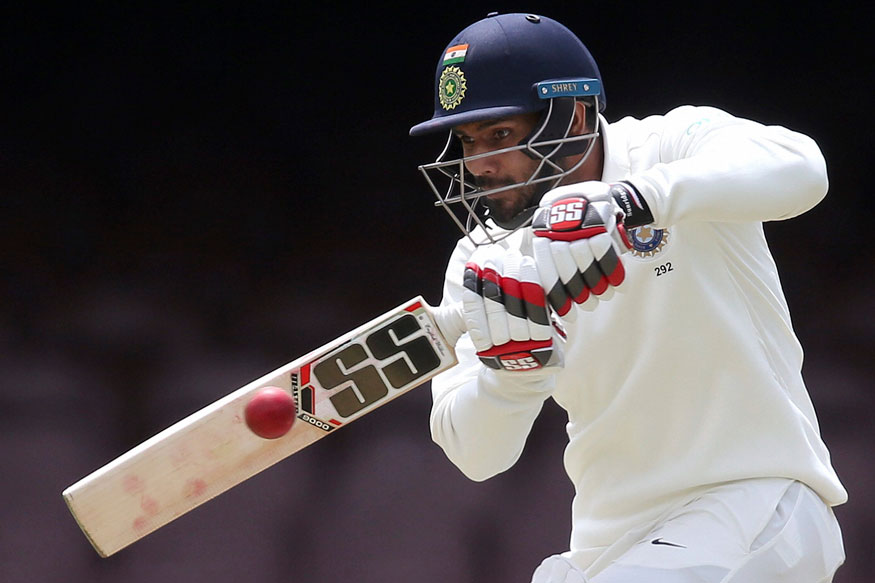 Vihari got two wickets in the first innings, although he couldn't quite exert pressure like a regular spinner. He looked solid with the bat in both innings too, but couldn't convert his starts. With scores of 20 and 28, Vihari showed promise, but it's yet to be seen if he has done enough to hold on to his place. It's not going to be easy given Hardik Pandya is back with the squad, and Rohit Sharma could be fit too.
Rishabh Pant – Rating 6, Verdict: Average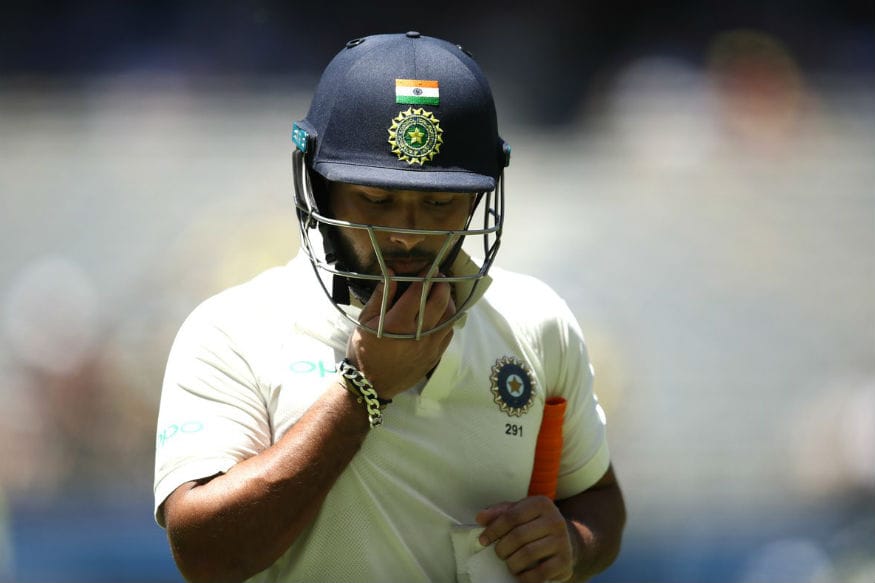 Scores of 36 and 30, predominantly batting with the tail. Can't really fault Pant for his performances in the Perth Test, but there are still some areas to work on. He is obviously an attacking batsman, but could perhaps work on his shot selection and be a bit smarter. In both the innings, he perished trying to attack Nathan Lyon through the leg-side, even when there were fielders in the deep. That's the way he bats, but there will be times when he has to bat according to situations.
Ishant Sharma – Rating 7, Verdict: Good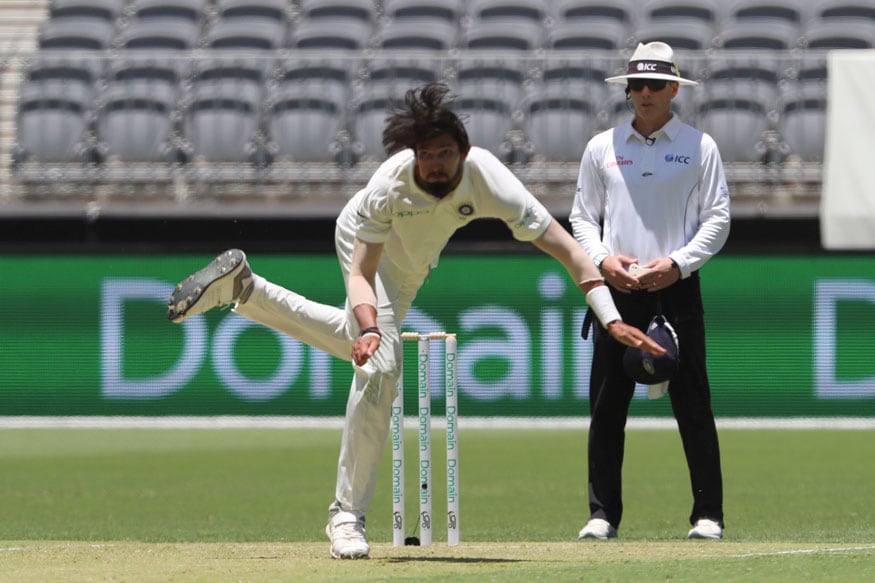 Ishant picked four wickets in the first innings and one in the second. More importantly, he bowled only one no ball! As has been the case over the last one year or so, Ishant – and the other pacers – did whatever was in his hands. But if we're to be strict, maybe he could have done better with the bat, especially in the first innings? Ishant was out driving Lyon when India were trying to get close to Australia's target. But well, that's not his primary job, is it?
Umesh Yadav – Rating 2, Verdict: Poor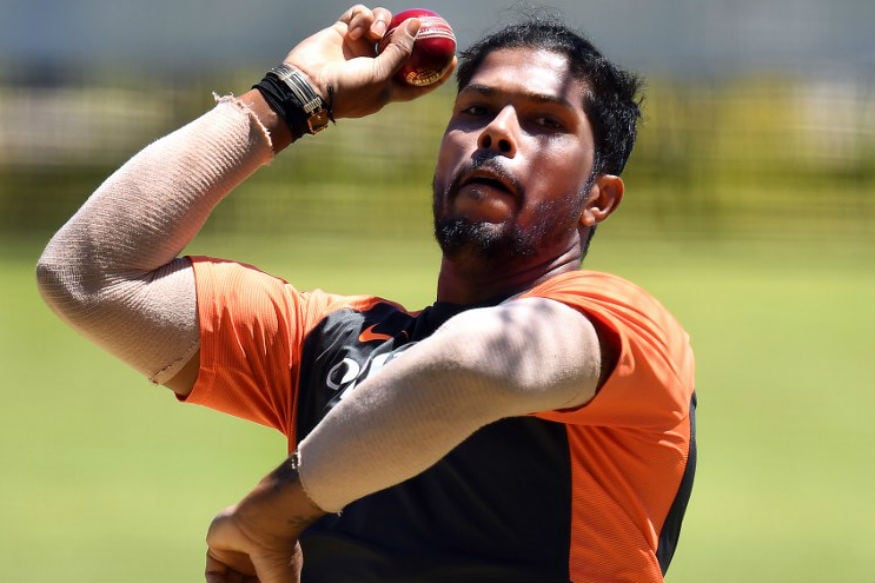 23-3-78-2 and 14-0-61-0. Umesh will struggle to get another game this tour after this performance. He was picked as the fourth pacer ahead of Bhuvneshwar Kumar but did nothing to justify his place. For some reason, he wasn't as quick as he usually is. He was erratic too and didn't back up the good work done by the other pacers. It was like watching Umesh of pre-2016, and not the Umesh who has risen so rapidly over the last two years.
Mohammed Shami – Rating 7.5, Verdict: Good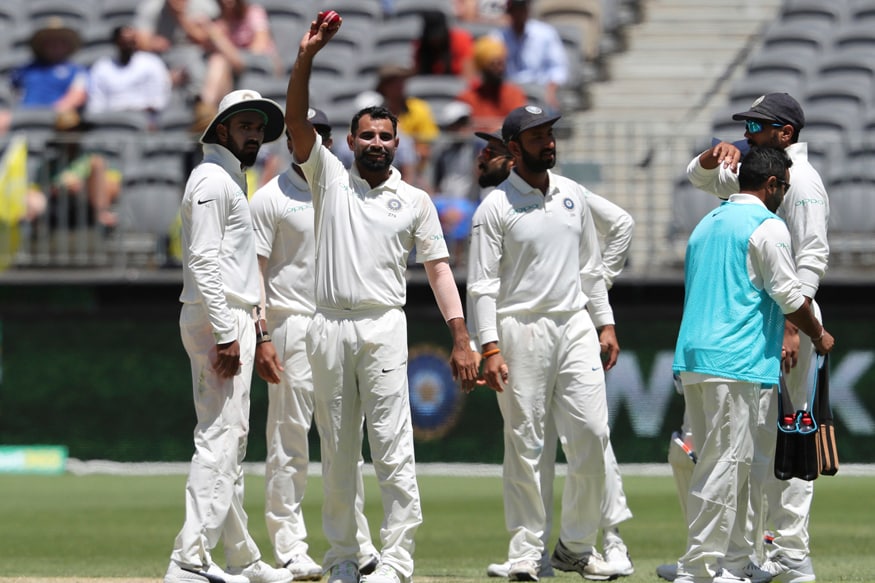 Shami went wicketless in the first innings but it was his six-wicket haul in the second that helped India keep Australia's lead to under 300. He was menacing in the second innings, especially in the last spell when he bowled quick and short. But it was a bit too late perhaps, for Australia had already got a lead above 200. Shami's figures in the first innings was 24-3-80-0, which wasn't what was expected of the premier pacer. Add to it a first-ball duck in the first innings.
Jasprit Bumrah – Rating 8, Verdict: Very good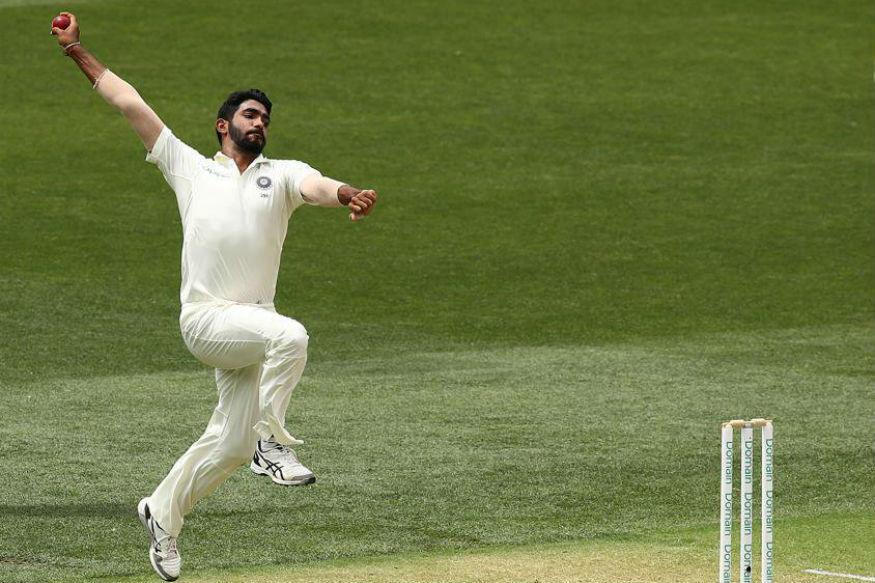 He got five wickets in the match but he bowled so well that he could have bagged five in each of the innings. Bumrah was quick, sharp and often unplayable. Even though the wickets column might suggest otherwise, he was the best Indian pacer on display. India will hope he gets a bit more luck in the upcoming games.
*Rating chart: Very poor 0-1, Poor 2-4, Average 5-6, Good 7, Very good 8-9, Excellent 10.