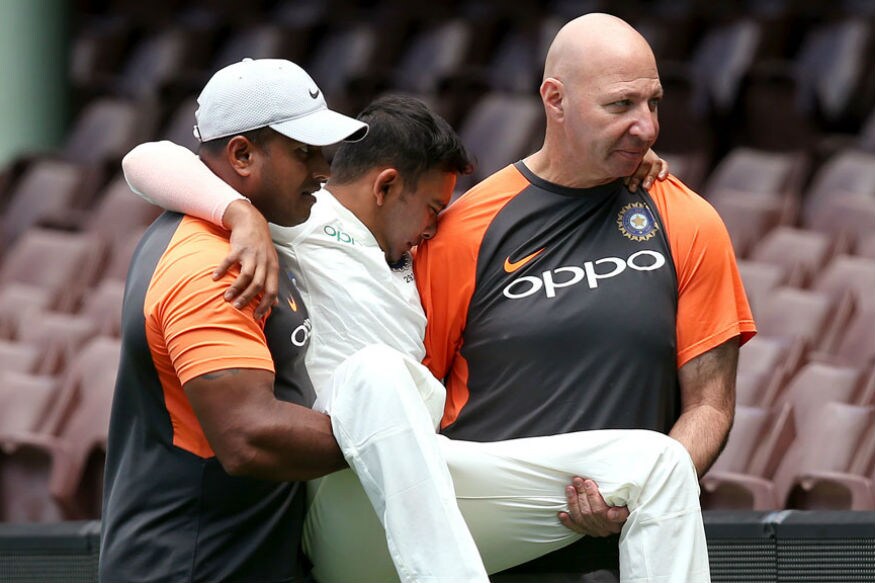 Prithvi Shaw has failed to recover from his ankle injury and is ruled out of the remaining two Tests against Australia. Mayank Agarwal has been named his replacement. India have also added Hardik Pandya to the squad.
Shaw twisted his ankle and suffered a ligament injury while fielding during the practise game against Cricket Australia XI before the first Test. He began jogging and started taking throwdowns through the course of the first two Tests, increasing hope that he will be fit for the Boxing Day Test starting on December 26. But the team management has decided that he won't be fully fit, and has opted to fly in Agarwal.
In Shaw's absence, M Vijay opened with KL Rahul in the first two Tests but both openers have failed in the four innings. Vijay has managed just 49 runs in the series so far, while Rahul has made only 48.
Agarwal burst into the Test squad for the home series against Windies after a tremendous year in domestic cricket and for India A. He didn't get into the XI, but was part of the recently concluded India A tour of New Zealand.
Meanwhile, Pandya will join the squad ahead of the third Test in Melbourne, having proven his fitness in Baroda's Ranji Trophy match against Mumbai. He suffered a back injury during the Asia Cup in September and was sidelined for more than two months. He returned to action against Mumbai and shone with bat and ball, scoring 73 and picking seven wickets (5 for 81 and 2 for 21) in the match.
Baroda skipper Kedar Devdhar later said: "He's not available for our next game, as he's going to Australia."
India's squad for the 3rd and 4th Test against Australia: Virat Kohli (captain), M Vijay, KL Rahul, Cheteshwar Pujara, Ajinkya Rahane (vice-captain), Hanuma Vihari, Rohit Sharma, Rishabh Pant (wicket-keeper), Parthiv Patel (wicket-keeper), R Ashwin, Ravindra Jadeja, Kuldeep Yadav, Mohammed Shami, Ishant Sharma, Umesh Yadav, Jasprit Bumrah, Bhuvneshwar Kumar, Hardik Pandya, Mayank Agarwal