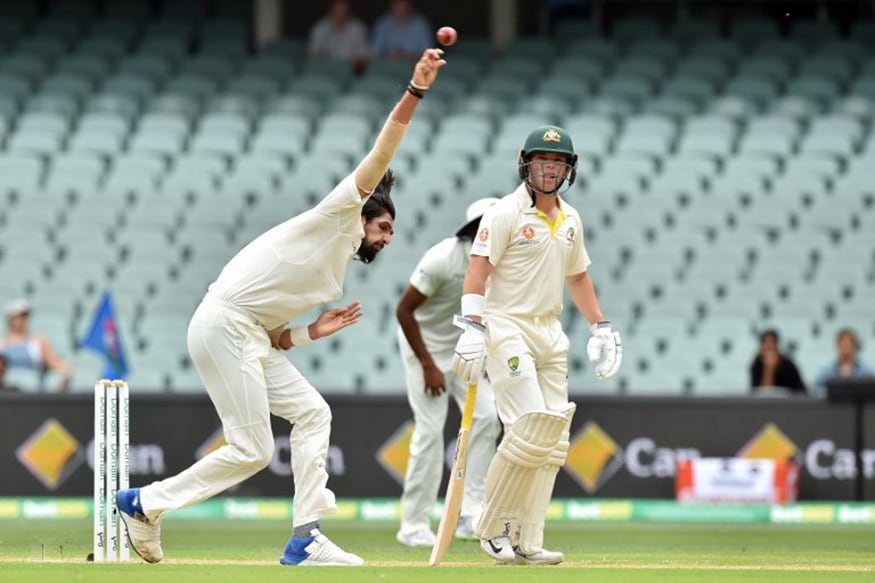 As India celebrated a 31-run victory against Australia in the first Test in Adelaide, captain Virat Kohli shed light on how while the rest of the dressing room was in a joyous mood, Ishant Sharma was rather cross with himself.
The reason was that with Australia at 279-9 and Nathan Lyon on strike, Sharma thundered a delivery into his pads and jumped in appeal, only to turn around and realize that he had bowled a no-ball.
At that stage, Australia needed 44 more runs to win, and while the hosts only added twelve more runs before the final wicket was picked up, Sharma was angry with himself for bowling a no-ball at such a crucial juncture.
"Ishant is the most pissed off right now," Kohli said speaking after the match. "We are all very happy celebrating but he was really, really angry with himself.
"I asked him why and he said 'you can't afford to bowl a no-ball, being the senior guy, having played so many games and in a crunch situation. And the umpire probably would have given that out.
"Guys take ownership of these things. Obviously, you can commit mistakes, but as long as the attitude is right you look to correct those mistakes. So this incident that has happened, I'm sure Ishant is going to be obsessed about not doing it again.
"That is the most you can ask for any player that is playing for their country and certainly the right attitude to have."
The win in Adelaide marked the first time in history that India had won the first Test match of a tour of Australia. The second Test will commence in Perth from December 14th.