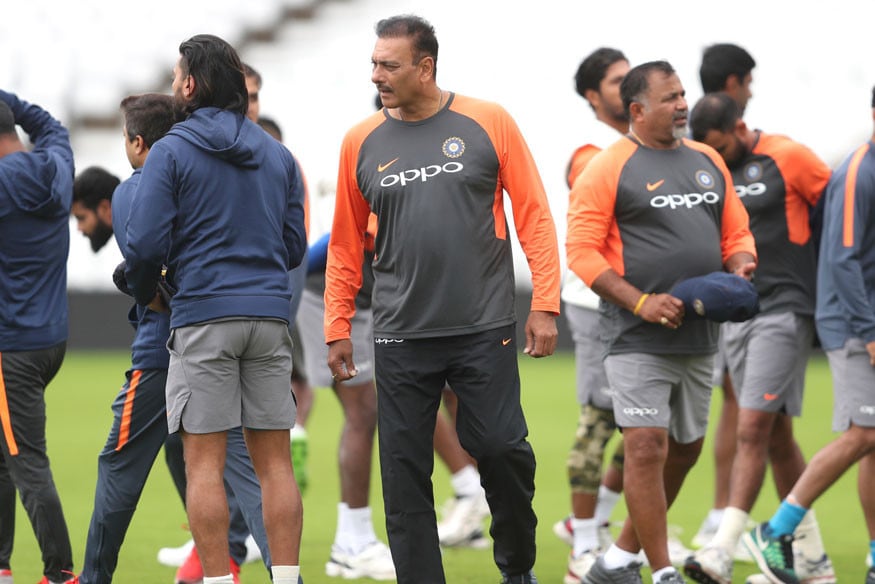 India head coach Ravi Shastri revealed that off-spinner Ravichandran Ashwin remains doubtful for the third Test against Australia. Speaking to the media on Sunday, Shastri further disclosed that all-rounder Ravindra Jadeja was not fully fit to feature in Perth, and remains uncertain heading to the Boxing Day Test starting on Wednesday.

"As far as Ashwin is concerned, we are going to take a look and evaluate over the next 48 hours," Shastri said.

"Jadeja had taken an injection four days after coming to Australia because of some stiffness in his shoulder," said the former India all-rounder. "It took a while for that injection to settle down. At Perth, we felt he was about 70 to 80 percent fit, and we didn't want to risk him.

"If he is 80% fit here, he'll play.


Fans thronged Yarra Park for the grand Indian Summer Festival happening in Melbourne. The two captains pose with the Border-Gavaskar trophy at the event #AUSvIND pic.twitter.com/BkY2Kd0l2O

— BCCI (@BCCI) December 23, 2018




Shastri, however, confirmed Hardik Pandya's availability but stated that Rohit Sharma will be monitored over the next day and a call will be taken after that.

"Pandya gives you an option. He's not played much of First-Class cricket," said Shastri. "He's played only one game after the injury, so we have to be careful in deciding in whether he actually plays or not."

India's poor form at the top has been a cause of concern, with both KL Rahul and Murali Vijay failing to flatter in the four innings they have played so far, and the former opener reckoned that the onus falls on the players to count on their experience and produce runs.

"It is a big concern. That responsibility and accountability have to be taken by the top order. They have got the experience over the last few years to get out there and deliver.

With Prithvi Shaw ruled out for the remaining two Tests, Mayank Agarwal, who has been on the fringes of the national side, was brought in as a replacement. Speaking on whether the uncapped 27-year-old will feature in Melbourne, Shastri said a decision is yet to be taken.

"He's a good young player," said the Indian head coach. "He's got loads of runs for India A. He's come through the ranks. When you look at his domestic record, it is as good as anyone's. It is a call we'll have to take in the next 24 hours."

First Published: December 23, 2018, 9:03 AM IST