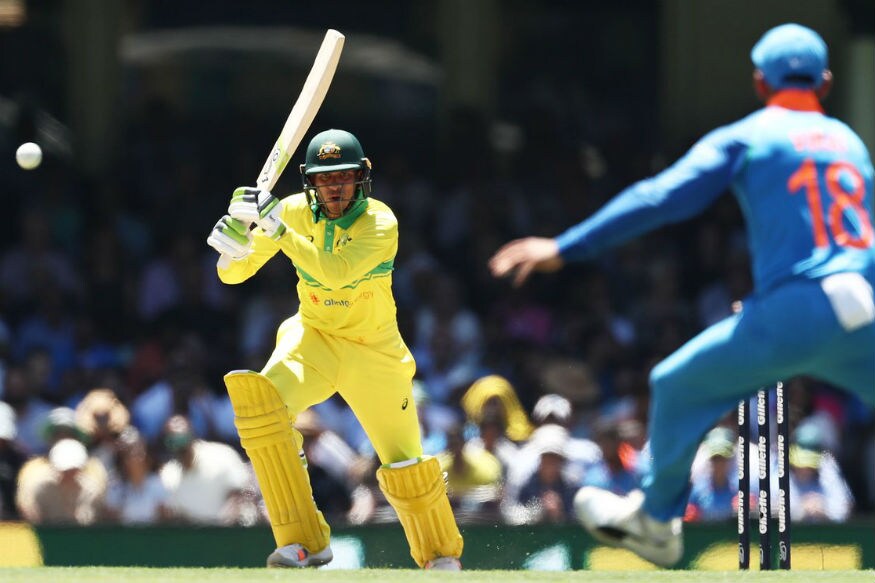 Australian batsman Usman Khawaja admitted playing India on their own soil is going to be tough a proposition but was confident that having the experience of playing on subcontinental surfaces in the past will help even out the contest in the upcoming T20I and ODI series.
"India have always been strong here at home, but the wickets here have always been nice. I have played a lot of white-ball cricket here, whether it be A stuff or in the IPL, the wickets have always been pretty nice to bat on," Khawaja told cricket.com.au on the sidelines of Australia's first training session in Hyderabad.
"In the Test matches they can deteriorate quite a fair bit but white-ball wickets are usually quite good here.
"The spinners play effect but the pace bowlers can also be effective, getting the swing with the new ball early, so I think everyone is in the game here in India and it is a spectacle for white-ball cricket."
Australia will kickstart their white-ball tour of India with two T20Is in Visakhapatnam and Bangalore respectively before the five-match ODI series gets underway in Hyderabad. Currently training at the Rajiv Gandhi International Stadium, in Hyderabad before they fly off to Visakhapatnam for the first T20I Khawaja said that the team was out with only one goal in mind - to improve as much as they can.
"It (first day at training) was nice, I think everyone enjoyed getting a hit out in the middle, first training session out here in India so everyone is excited to get along and get amongst it," Khawaja said.
"Whether it is training or playing we are just trying to improve. The individual plans are trying to get better and that is our main focus. If we can do that consistently, hopefully we can start getting results."
Khawaja hasn't always been the preferred choice in the shorter versions of the game. He hasn't played a 20-over game for Australia since 2016 while the three ODIs he played against India earlier this year was his first appearance for Australia in the 50-over format in almost two years.
However, now back in the side in all formats, Khawaja said that he is just enjoying himself playing cricket for Australia without thinking a lot.
"I have really just been enjoying, playing a lot of cricket, very privileged to represent the country and just go out there and play the game I love," he said. "So, I am just enjoying playing cricket. Really good bunch of blokes that are out here and hopefully we are going to have a good time in the next sort of one and half months."
With the ODI World Cup just a few months away, all teams will now go into white-ball mode. Post the T20Is, Australia play five ODIs in India before travelling to the UAE for another five-match series against Pakistan.
Khawaja admitted in some ways knowing that there is only one format to focus on, the training routine becomes a little more specific and that helps in finding the groove.
"With ten ODIs coming up after the two T20Is, you start to get into some sort of a groove, you train a bit more specifically, so yes it does help in those respects," said Khawaja. "But we are coming up a pretty good side, so we will have to put our best foot forward and hopefully we can do a lot of right things off the field and on it."