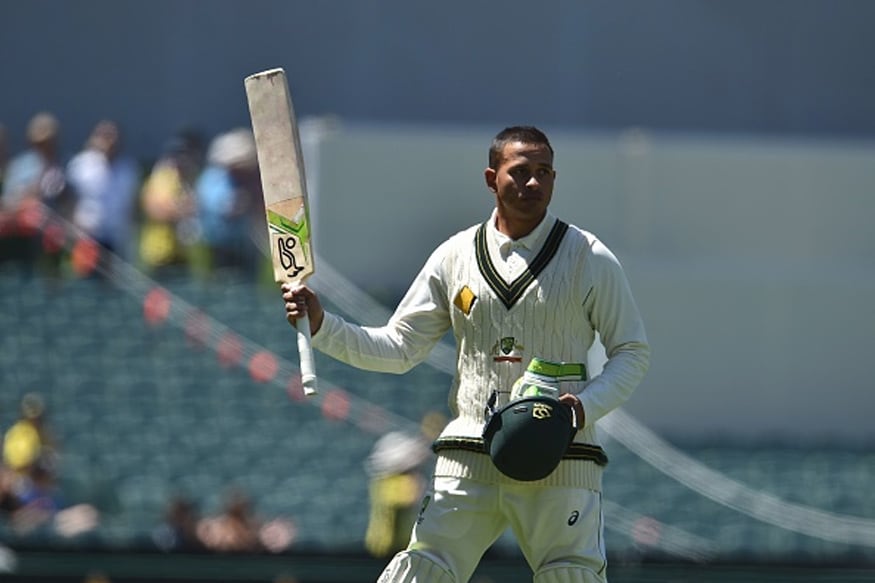 Even though Usman Khawaja is sure of his spot in the playing eleven for the first Test against India at Adelaide beginning December 6th, there isn't much clarity about where he will bat and remains unfazed.
The Australian team management are set to take a call about that in the next few days after having a final look at the batsmen during the practice sessions at Adelaide. Along with Khawaja, Marcus Harris and Peter Handscomb are the other options.
Whoever gets the nod is expected to open the batting with Aaron Finch, who gave a good impression of himself in unfamiliar conditions in UAE recently. That would then see Khawaja come in at No. 3, the spot former captain Ricky Ponting placed him at while naming his playing eleven for cricket.com.au.
But in the event the right-handed Handscomb were to be picked, Khawaja who performed brilliantly in UAE will continue in his role at the top of the order.
Coach Justin Langer is believed to be in favour of the Khawaja-Finch opening partnership after their conquests in UAE.
"The only thing it affects is how fast I have to run off the field," Khawaja told RSN Breakfast Club.
"You only get 10 minutes as an opener, which is a pain in the arse. I love batting No.3 because you often get a little rest, little breather, put your pads on nice and easy, watch the openers scurry off.
"But it doesn't make a difference whatsoever."
The selection panel could bring Finch into the middle order given the home conditions which the Victorian is more familiar with.
Whichever way the team goes, the most mouldable bit of the puzzle is Khawaja, the 31-year-old veteran of 35 Tests who is the new Australian side's star batsman.
"It's something that's not on my mind because it doesn't really bother me," Khawaja told SEN radio.
"I'm just training as I would (for) any other game, ready to get out there and play some cricket.
"I'm prepared to bat wherever I'm told to bat. I'm expecting it to be three or opening, but we have two openers in the side.
"At the moment (I think) it's three, but if they want me to open I'm happy to open."
Adelaide is one of Khawaja's favoured grounds as he has fond memories from the 2016 series against South Africa. An injury to David Warner forced Khawaja to open alongside Matt Renshaw and he scored 145 to set-up a seven wicket win against Faf du Plessis' side.
Khawaja has spent most of his time at No. 3 and since his recall to the Australian side for the 2015-16 summer, he's scored 1625 runs at an average of 45.13.
At home, that average rises to 59.70, with four centuries.
The Queensland captain believes his mature mindset and approach to both cricket and life with his ability to take the uncertainty in his stride.
"When I was younger it was probably a little bit different. I was really stuck on No.3 because that's where I'd batted my whole life in first-class cricket," Khawaja said.
"I was like, 'Nah, I'm a No.3, I have to bat No.3'.
"But as you get a bit older and you play a bit more cricket you realise there really isn't too much difference apart from a slight change of mindset."
Learning from Lebron
Apart from a change in mindset, the last year has also seen Khawaja work on his fitness, dropping around 10kg, which he says "doesn't help you particularly score runs," but assists in the other physical aspects of the game.
"I just wanted to make sure I was the best version of myself. One of my favourite athletes, Lebron James, does that as well as anyone else. I had a good Ashes campaign but I just felt like it was something I needed to work on at the time. I just started chipping away at it," he said.
"Fitness was probably one part of my game and place that I wanted to work hard on and make sure I was in the right physical shape for international cricket. Training, playing, traveling. I don't think people realise how much actually goes into the international schedule."