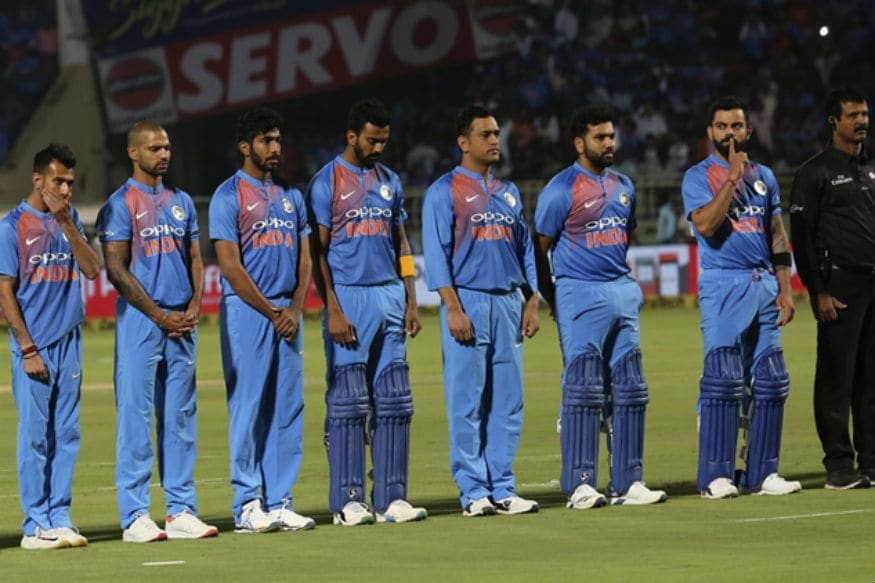 Virat Kohli was seen asking fans at Vizag to stay quiet during the two-minute silence observed for the victims of the Pulawama terror attack ahead of the first Twenty20 International (T20I) between India and Australia.
After the national anthems of both countries were played, a period of silence was observed by the players to pay respect to the 40 CRPF officials who died in the terror attack.
However, many of the crowd members could be heard chanting loudly during that time, prompting Kohli to ask the crowd to respect the occasion.
The Indian cricket team also took to the field wearing black armbands as a mark of respect for the deceased.
Speaking ahead of the match, Kohli had said that the team will follow whatever instructions given by the Indian government and the BCCI with regards to India's World Cup game against Pakistan, with calls for boycotting the game coming from certain sections of society.
"Our sincere condolences to the families of CRPF soldiers who lost their lives in Pulwama attack. We stand by what the nation wants to do and what the BCCI decides to do. We will go by what the Government and the Board decides, we will respect that."