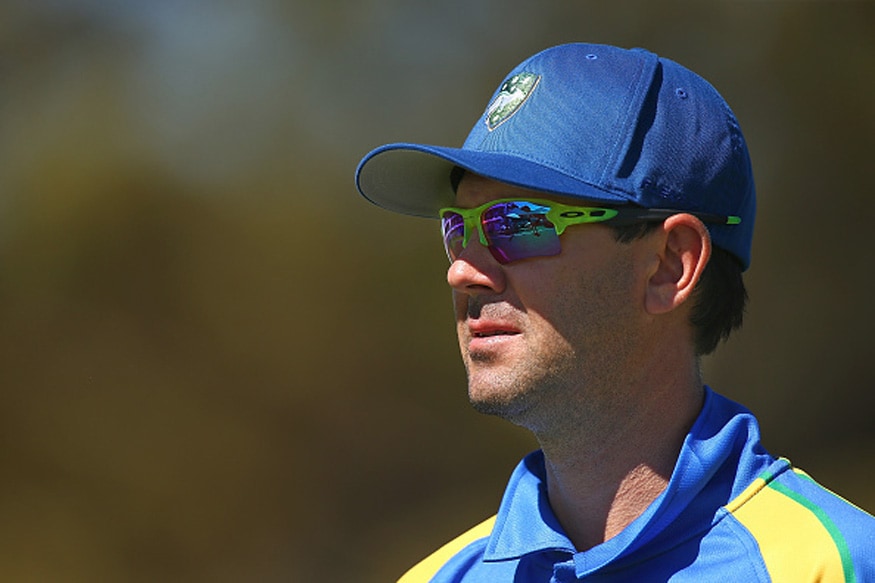 Former Australia captain Ricky Ponting has blamed the lack of top-level players in prominent coaching roles as one of the reasons for decline of Australian cricket.
Ponting gave his complete backing to Justin Langer, calling him "best qualified" for the job but said that lack of international competitive coaching opportunities is affecting on-field opportunities.
"It's been a topic of conversation for 20 years, about having the right people at the right places at the right times," Ponting told cricket.com.au.
"Whether that's the cricket academy (now absorbed into the Bupa National Cricket Centre in Brisbane) or the states, or the U-19s or 17s around the state set-up, I'm just not sure enough attention is being paid to coaching around Australia.
"I think it might be the reason why we're struggling to find those (top-level) players now.
"If you wind the clock back 20 years when some of these guys that are (now) playing international cricket or senior players in (Sheffield) Shield cricket, have a look who the coaches might have been around them at that stage and you'll start to understand some of the reasons." Ponting added.
Ponting, who is also the head coach of the Delhi Capitals in the Indian Premier League, further revealed that he was supposed to take over as the Australian T20I team but the ball-tampering saga derailed his plans.
"The plan was he (Lehmann) was going to continue on as Test and one-day coach, and I'd take over the entire T20 stuff," Ponting said.
"When he resigned, I just said to Justin straight away, 'Mate, you have to take over all of these teams right now – you need to be the consistent person around the three formats with these players (and) if I can come in and help, then I'll help where I can."
"Whether he (Langer) wanted it to be that way or not, that's the way it had to be, but when I spoke to him straightaway, he didn't want to upset me and feel like he was taking a job away.
"At the same time, I knew he had to have those three jobs and those three roles."
He further added that T20 was a format which suited him more.
"I'm probably more tactically up to date with the trend in that game that any of the others," he said.
"It fits into what I want to do – it's not as a big a time commitment as it is with the other formats.
"Like I've said to Justin all the way through – Justin will have me (around the team) one day out of every month just to be around – but if I'm going to do it, I want to be able to commit and not just look like I'm coming in and out.
"I want to commit to the players more than anything else, I want to be a consistent person, a consistent voice around for the players.
"If I don't think I can fully commit to doing it for doing most of the time, then I won't do it."