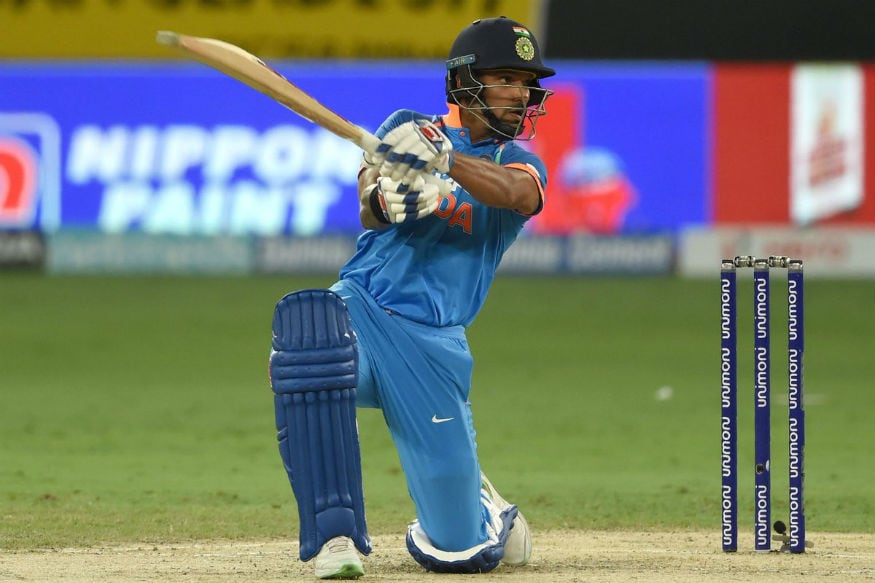 Two half-centuries in the last 15 innings. Seven scores below 20, including two first-ball ducks at an average of 26.4 and strike-rate of 82.95.
Is it time to worry about Shikhar Dhawan?
India perhaps haven't reached that stage yet for just before the recent string of games, he had scored two centuries in the Asia Cup in UAE. But India would want Dhawan to get back on track soon for he is among the most important components of their ODI side.
Dhawan's overall ODI record - 5178 runs at an average of nearly 45 and strike-rate above 93 with 15 centuries - makes him one of India's best ever openers in the format. His association with Rohit Sharma makes them one of the most successful opening partnerships in world cricket.
But it's Dhawan's tremendous record in ICC tournaments that will make India feel better. He has 1113 runs from 18 games at an average of 65.47 in World Cup (2015) and Champions Trophies (2013 and 2017) combined, including five centuries and four half-centuries. Dhawan was the highest run-scorer in both recent editions of the Champions Trophy and the fifth highest in the 2015 World Cup.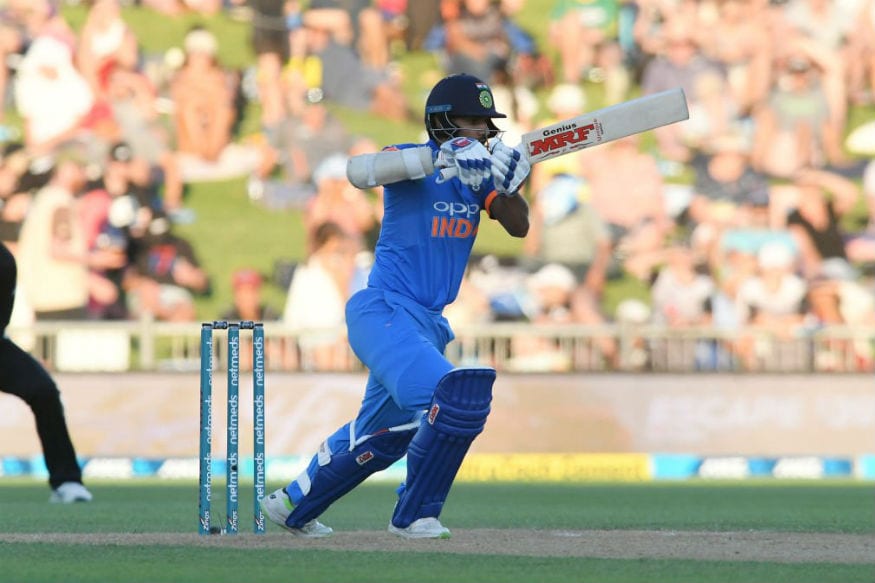 (Image: Twitter/BCCI)
These numbers will push India to give Dhawan as long a rope as possible. Dhawan can have all his failures now but come a big tournament, they trust him to step up. That's precisely what happened in 2016-17; Dhawan missed an entire season of ODI cricket between January 2016 and January 2017 but was picked for the Champions Trophy that year after just two home ODIs against England. He repaid the faith by scoring 338 runs from five matches in the tournament, helping India to the final where they lost to Pakistan.
Dhawan has earned himself a slightly lean patch but will want to work on a few areas in his game. Thrice in the home series against Windies he fell to the off-spin of Ashley Nurse. Windies even bowled Nurse inside the first ten overs, spotting a potential weakness in Dhawan's game for he's known to miss sweep shots regularly.
There's another manner of dismissal that's now becoming a pattern. Dhawan fell to left-arm pacers twice in three matches in Australia, and four out of four times in New Zealand where Trent Boult had the better of the battle between them. Dhawan's partner Rohit too has a weakness early in his innings against in-swinging left-arm pacers and teams will be making note of that.
Dhawan needs runs and confidence ahead of the World Cup but India will also have to test out their third opener KL Rahul. India have only four more ODIs to do that; they wouldn't want a situation where Rahul has to open in the World Cup without much game time on his back.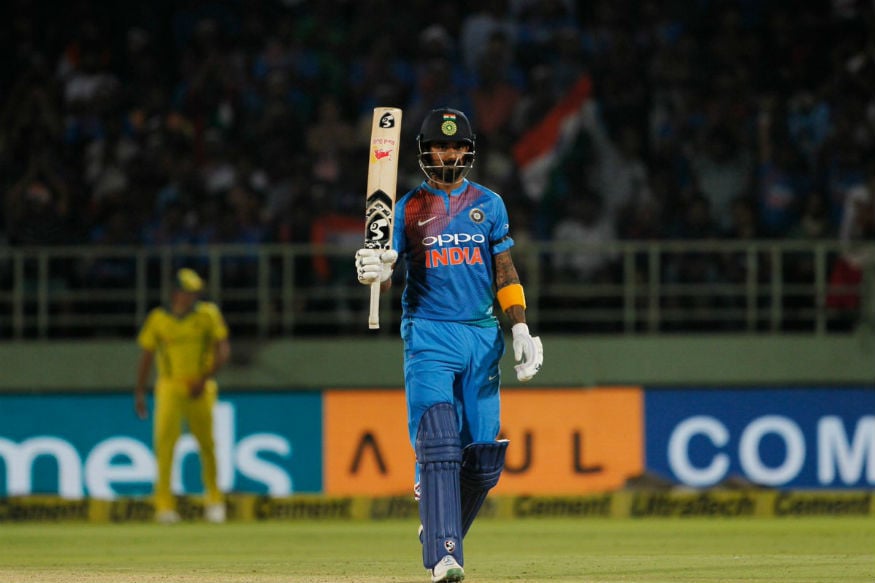 (Image: Twitter/BCCI)
Rahul last played an ODI in the Asia Cup in September 2018 and has since gone through plenty of lows on and off the field. He seems to be finding form though, with team management assuring him that he's the first choice for the third opener's slot even when Ajinkya Rahane has tasted more success at that position. Rahul has played only 13 ODIs and opened in seven of those. Incidentally, Rahul has never opened with Rohit in ODIs yet.
A new opening pair for the World Cup is the last thing India want especially when they have two of the best in business. That will make India give Dhawan enough time to get through his rough patch but they will want it to end before it becomes a concern.
(*Numbers are after the first ODI)