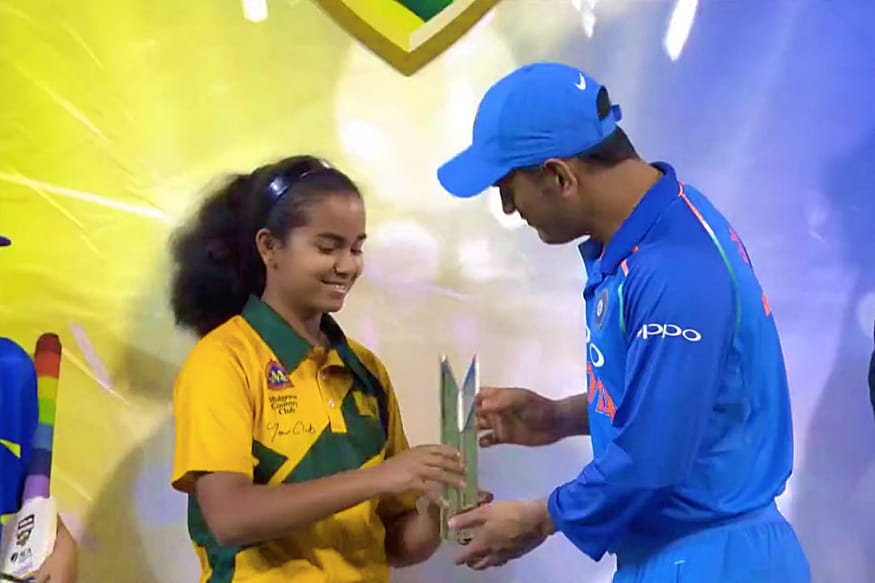 "There's no doubt he should be in the XI."
"There is no one more committed to Indian cricket than Dhoni and people should let him have his space because he has contributed so much for the nation."
These are words of Virat Kohli on MS Dhoni at various points during India's ODI series against Australia. It makes clear one thing, if at all it wasn't obvious already: Dhoni, despite all the voices and noises around him, will be an integral part of the Indian side for the World Cup.
The former captain did make things easier for the management with a Player of the Series performance scoring half-centuries in each of the three ODIs.
Over the three games, while Dhoni found some lost form, India found out the most ideal way and situations to use Dhoni the batsman. They've realised that No. 6 is too low for Dhoni. And despite 'finishing' two chases, Dhoni cannot finish matches without having already spent considerable time leading to the finishing stages. That they've identified Dinesh Karthik as the designated finisher at No. 6 is an acknowledgment of these facts.
MS Dhoni acknowledges the crowd after his half-century (ICC)
In many ways, Dhoni the batsman is unidimensional, both in approach and style. He will play dot balls in the middle overs. He will value his wicket like he's the last recognised batsman. He will take chases till the very end. His technique is unidimensional too; Dhoni struggles to rotate strike because he hardly steers pacers to third man, or plays the sweep to spinners. Even his attacking style is predictable - he doesn't scoop, reverse sweep, or play any fancy shots.
All of this can frustrate his own partners and teammates, but that hardly seems to be the case. In fact, according to Shastri, the Indian players 'worship' Dhoni.
Is the relentless backing of the management, and 'worshipping' by the players, only due to Dhoni's intangible contributions in the dressing room? Or is there a specific role that he plays with the bat, that puts him beyond contribution?
A deeper look into the situations he has been successful in over the last two years reveals interesting patterns.
Firstly, Dhoni is the go-to batsman to arrest, or recover from, a top-order collapse. The Sydney ODI is a case in point. He walked in at 4 for 3, ensured there would be no further immediate damage along with Rohit Sharma, and made 51 (96) in the 137-run stand.
Whether he took too many balls or not, or whether things might have been different had he not been incorrectly given lbw, are up for debate. What's a fact, though, is that Dhoni played a part in avoiding a complete collapse.
Sydney wasn't the first time he did that. Dhoni had a poor 2018 but played similar knocks regularly the previous year. In Pallekele, against Sri Lanka, he scored an unbeaten 45 that helped India chase 231 from 131 for 7. In the next game at the same venue, he scored an unbeaten 67 from 61 for 4  in a chase of 218. In Chennai, against Australia, Dhoni scored 79 after India were reduced to 87 for 5 and took them to 281/7. Later in the year, against Sri Lanka on a green top in Dharamsala, Dhoni scored 65 after India were tottering at 29 for 7.
None of these knocks, barring the 65, were single-handed efforts. He either had support from or played supporting roles to the likes of Rohit Sharma, Hardik Pandya, even Bhuvneshwar Kumar. Dhoni, though, was the common factor almost every time India were in trouble.
One crucial pattern in these knocks is that the run rate was not the primary focus in any of these games. It meant Dhoni didn't have to worry about hitting from the beginning. Very rarely does Dhoni deviate from that approach. The one time he tried that was in the Champions Trophy 2017 final against Pakistan when he played an uncharacteristic hook early in his innings and fell for 4, after walking in at 33 for 3.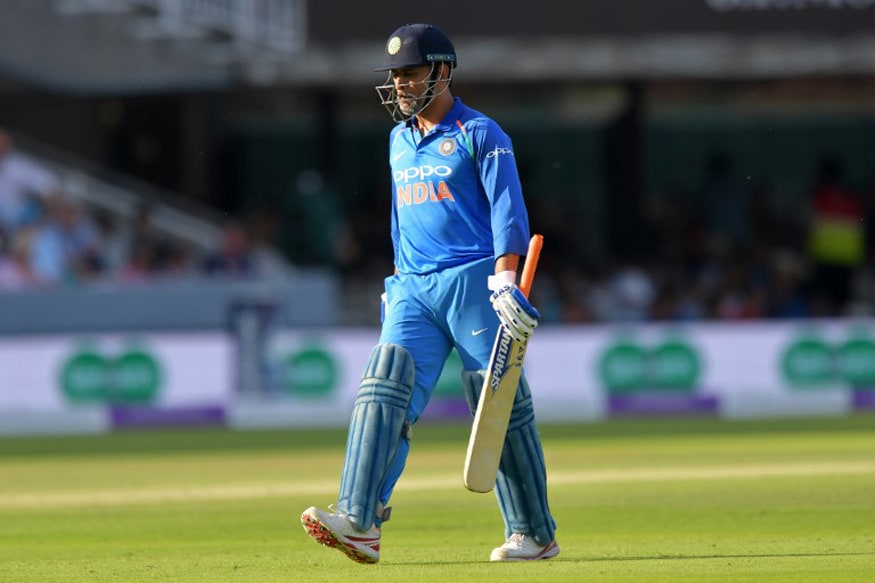 (AFP)
That approach, needless to say, comes with plenty of risks. Occasionally, he takes the game too deep - necessarily or not is another debate altogether - and fails to finish. The biggest example of that was a painstaking 54 off 114 in North Sound against West Indies in 2017, when India lost by 11 runs chasing 190. Dhoni walked in at 47/3 and avoided further collapse, but failed in the bigger task.
The more probable risk is of starting slowly and falling mid-way, thus sucking momentum in the middle overs. It almost cost India the Asia Cup final against Bangladesh last year. Dhoni made 36 off 67 from 83 for 3 chasing 223, but the team was bailed out by the lower order in a last-ball finish. He had played similar knocks in England earlier as well, although it can be argued that he had no other option due to the long tail in that series.
None of these setbacks, and the subsequent criticisms, changed Dhoni's methods. He still tries to take games deep, searching for the glimmer of hope somewhere at the end of the tunnel. He doesn't find light always, but that doesn't stop the search.
Such an approach is suited for ODIs like in the recently concluded Australia series, where India weren't chasing mammoth 300+ targets. The lower the par score, the more successful is Dhoni's method.
The popular perception is that such low par totals are history in England, the hosts of the World Cup. Since the World Cup 2015, there have been 36 scores over 300 in the country, 20 of those from England themselves.
Yet, that might not always be the case in the World Cup. The tournament will see as many as 48 matches (excluding the warm-ups), which could have an effect on the pitches. England found that out the harsh way in the Champions Trophy when they suddenly encountered a slow turner in Cardiff for the semifinal against Pakistan. If the pitches do wear out for the World Cup as well, par scores could come down as the tournament progresses.
If India do face such a situation, a batsman like Dhoni could come into play. Even then, though, it's unlikely that he can do the job alone and produce those miracle knocks with consistency as a finisher. He can, however, still be the enabler in the middle order allowing others to bat around him. And arrest collapses, if the situation arises.