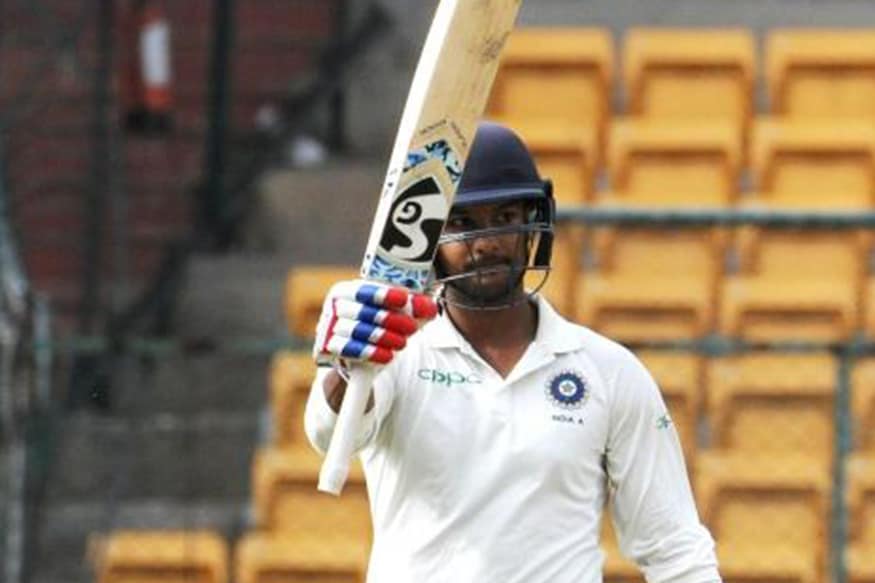 When Mayank Agarwal got called up to India's Test squad for the two-match home series against Windies earlier this year, there was a belief that he had finally gotten himself into the reckoning as far as the national team was concerned.
However, the Karnataka batsman was left on the bench as India's U-19 World Cup-winning skipper Prithvi Shaw was handed a chance to shine and made the most of the opportunity.
Shaw's form in the series saw him picked in the Test squad for the Australia series and Agarwal missed out on the flight Down Under as Murali Vijay, whose Test career looked over after a poor showing in England, was handed another chance after a good run in English county cricket with Essex.
But Agarwal is now back in the reckoning as Shaw, who picked up an injury in the warm-up game before the series, will not be able to play a part in the remaining Tests.
The call-up is most certainly deserved as the opener has been in fine form for Karnataka in domestic cricket since the previous season.
It hasn't been an easy ride for him either. Agarwal previously had a reputation for being a swashbuckling batsman who could make quick-fire starts but never convert them into big scores.
Domestic Domination
Prior to the 2017/18 season, Agarwal had scored 1757 runs from 29 first-class games. What's more telling is the fact that he had not scored a century in his first two-years of first-class cricket.
But the 2017/18 season saw things change for the better. He slammed more than 2000 runs in the season, the most scored in a domestic season in India and was also on fire for India A. He scored centuries for India A during a tour to England and even scored a double ton during a home series against South Africa A in the same time period.
Agarwal credited Rahul Dravid with teaching him how to decide when to play his natural game and when to be a little more cautious.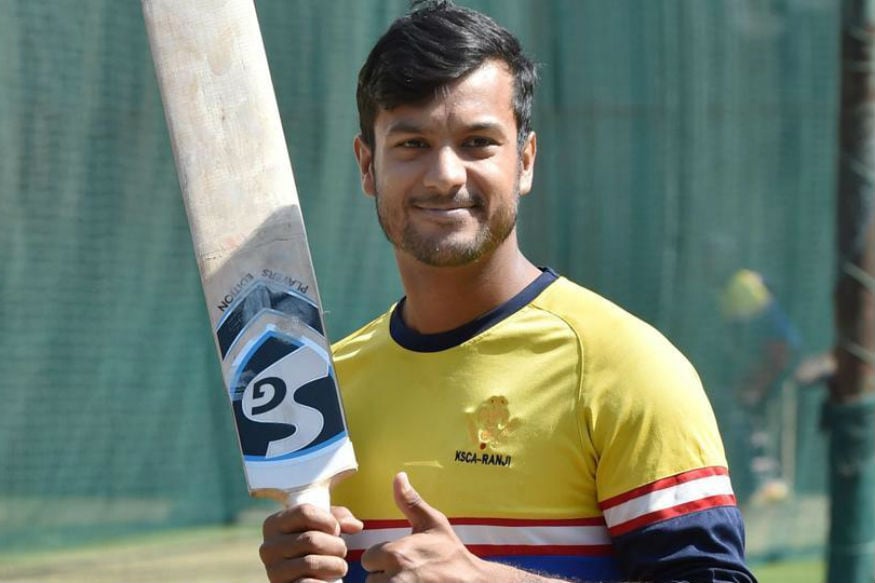 "Rahul Dravid taught me that there's a fine line between playing the natural game, by that he means being rash, and playing according to the situation of the game. He told me that shot selection to the situation was integral to scoring. I think once I let go of that fear of failure, I was able to get into a good zone," he had told Wisden India in an interview last year.
Agarwal was in decent touch during the recently concluded series against New Zealand A as well, scoring a half-century as well as a couple of useful 40s.
On his return to domestic cricket after the tour of New Zealand, he scored a half-century on Monday (December 17) in a Ranji Trophy match against Gujarat.
Agarwal hasn't quite hit the same lofty heights he achieved last season thus far but his performances have clearly kept him in the conversation as far as the national side is concerned.
And given the poor run of form that Vijay and KL Rahul have been in during the first two Tests in Australia, it wouldn't surprise anyone if Agarwal gets drafted into the playing XI for the third Test in Melbourne.