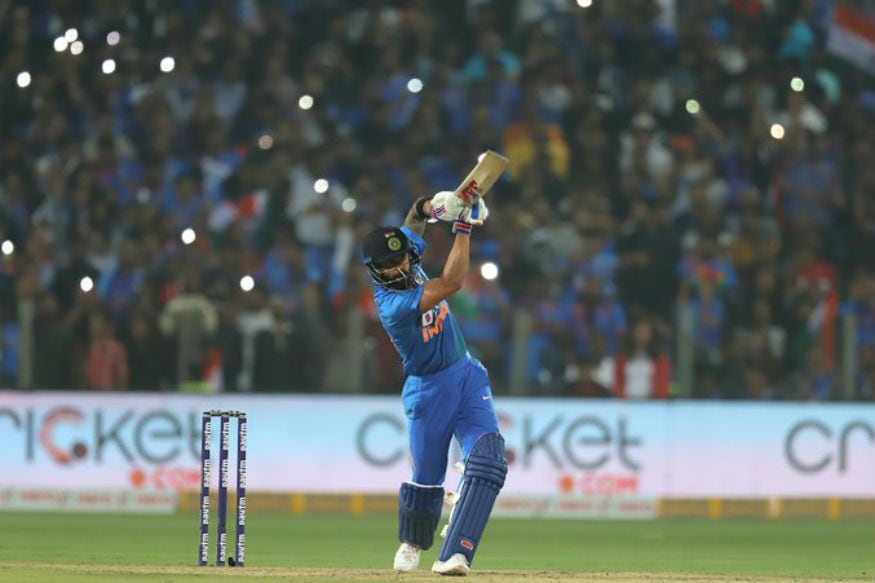 Virat Kohli hinted that India could rethink the strategy of batting him at No. 4 after their loss to Australia in the first ODI in Mumbai.
With KL Rahul batting at No. 3 and making 47 off 61, Kohli shifted to No. 4, scoring only 16 off 14. The move was made to fit all three of Rohit Sharma, Shikhar Dhawan and Rahul in the XI, but Kohli said the strategy might change in the future.
"We've had this discussion many times in the past as well, because of the way KL has been batting, we've tried to fit him into the team," Kohli explained at the post-match presentation. "Having said that, it hasn't gone our way when I have batted at No. 4, so we might have to think about it and see how it goes.
"At the same time, it's about giving opportunities to the other guys and putting putting people up there and test them. People need to relax and not panic for just this one game. I think I am allowed to experiment a bit."
Kohli said India's batsmen were too respectful of Australia's bowlers at certain phases, perhaps hinting at the 121-run stand for the second wicket between Rahul and Dhawan which took 136 balls.
"We were totally outplayed in all departments. As I said, it's a strong Australian team and if you don't play well, they will hurt you. We saw that with the bat in hand, we didn't get enough runs. I thought we were too respectful at certain phases and it cost us. We didn't take the game by the scruff of the neck and you can't do that against a team like Australia.
"International cricket is always priceless. The experience you get in one format does well for you when you play other formats. The game time you get is important. If you perform in any format, it gives you confidence for the other formats. Today was one of those days when we weren't allowed to get into the game at all.
"This is a chance for the team to bounce back but as I said, credit to Australia today."
The second ODI is on Friday at Rajkot.