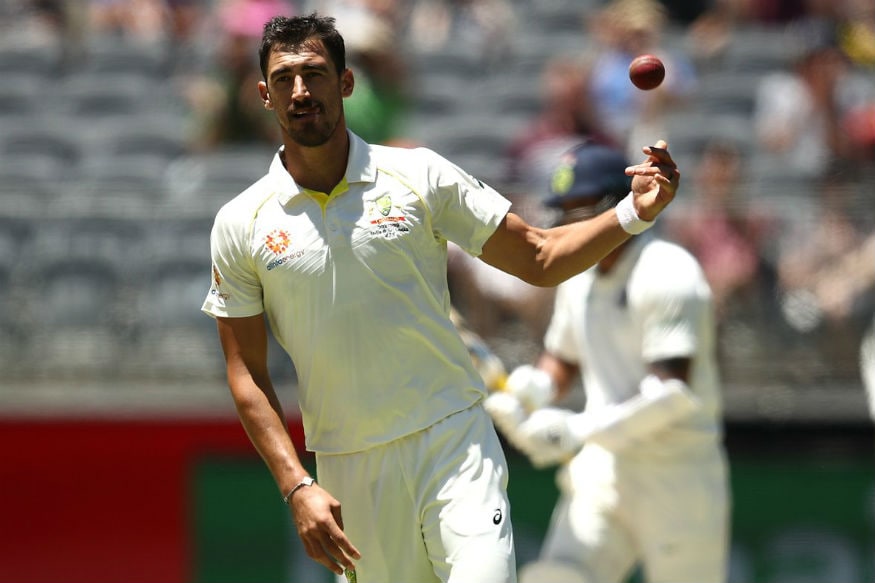 Mitchell Starc has so far taken 10 wickets in the ongoing series against India, with eight of those being either the top or bottom three in the batting line-up.

Fiery with the new ball and as potent with the old reverse swinging ball, Starc is Australia's go-to bowler in Tests, particularly when in search of a breakthrough.

At Perth, Starc had Vijay cleaned up in the third over of the innings and in the second innings, bowled KL Rahul in the opening over to wreck India's run-chase early.

Starc is an impact bowler. His average pace in the first innings, according to CricViz is 142.36kmph. The corresponding number in the fourth innings is 142.45kmph which shows he doesn't slow down at all, a sign of a supremely fit pace bowler.

Of his 196 Test wickets, 134 are of batsmen in positions 1-7 in the batting order while 62 are of tail-enders.

What makes Starc such a dangerous proposition, particularly for teams packed with right-handed batsmen, is his searing pace and deadly accuracy.

He is extremely effective against right-handed batsmen. A total of 139 of his career 196 wickets are of right-handers – that is 70.91%. But that does not make him any less lethal against left-handers. In fact, his average against southpaws is a mere 18.08 as compared to 29.06 against right-handers.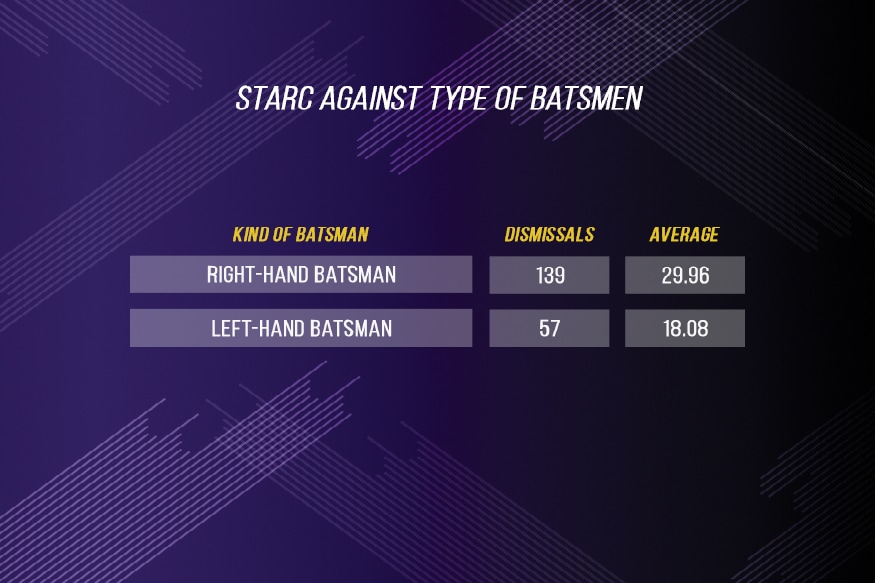 More interesting is the fact that 40.30% of his dismissals of top-order batsmen (1-7) are either bowled or lbw which shows a very minimal reliance, compared to other bowlers, on the fielders for wickets. It also shows how accurate and disciplined Starc is and his brilliant ability to swing the ball.

This number (bowled and lbw) is considerably higher against the tail, whom he targets with yorkers and pitched-up deliveries on the stumps.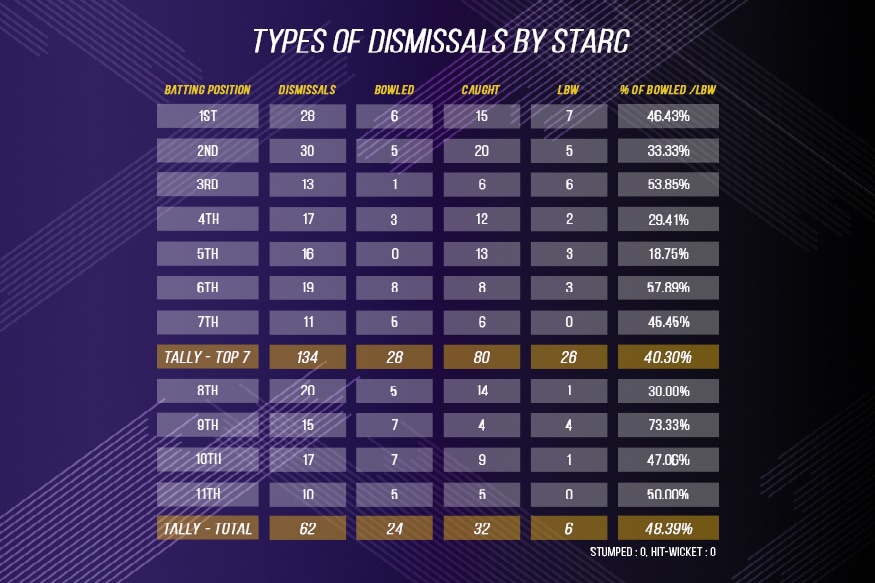 48.39% (30) of his dismissals against the tail are either bowled or lbw. As many as 24 out of those 30 are bowled – a testimony to his insane pace and accuracy.

India have got off to a great start at MCG. But Starc with the second new ball could still turn it around for Australia. A fascinating first session on Day 2 awaits.

First Published: December 26, 2018, 3:47 PM IST