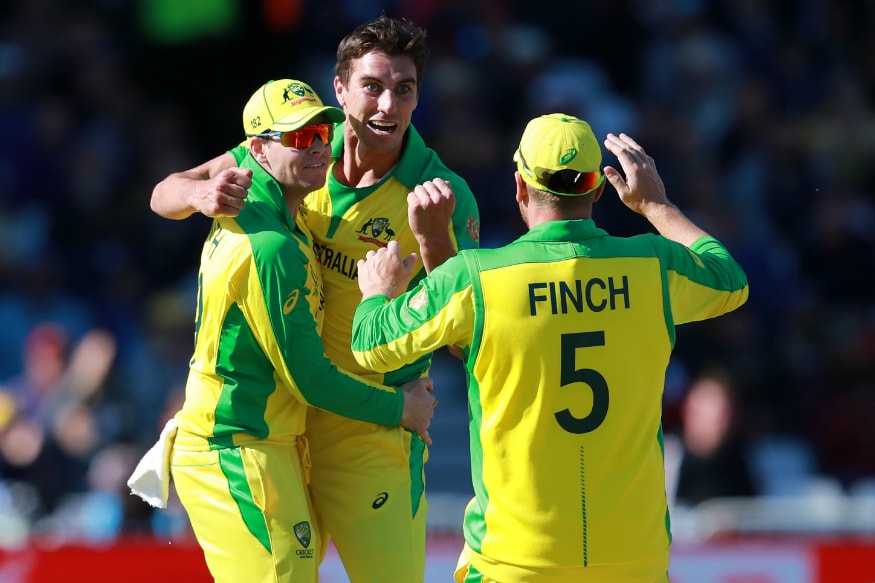 London: Some wins are bigger than others. When, in a generation from now, a young cricket nut goes back through the card of the 2019 World Cup and happens upon Australia overcoming the West Indies, it won't come close to conveying the importance.
It was made of tough stuff. On several occasions, Aaron Finch's side were one punch away from being floored. But they held on - just. The reward was a chance to snatch it late and they did. As Ricky Ponting knows from 2003, when his side found unorthodox routes to victory against both England and New Zealand, those are the moments that define a side in a tournament such as the World Cup.
"You take a lot of belief," acknowledged Ponting, the newly-minted Australian assistant coach. That belief now moves south from Nottingham to The Oval in London for one of the marquee matches of any World Cup: the blockbuster against arch-rivals India. A contest that can so often serve as a proxy as to who sits at the top of the cricketing world.
These teams know each other well. Too well, arguably, with host boards routinely scheduling contests against each other due to the riches these fixtures deliver. The two sides have already played two full ODI series in 2019, with India winning 2-1 away from home then visiting Australians turning the tables for a 3-2 triumph after trailing two sets to love. It started an unbeaten run of ten ODIs where the resurgent reigning world champions haven't been bested.
Given the contrasting conditions and team composition, that might not count for an awful lot. But it does mean that the Australians – who won't start as favourites - do arrive with a bit of wind at their back and this renewed self-belief. "Winning those last three games is really important for us in India," he said. "Whenever you're playing India, you have to believe that you can beat them because they're a world-class side. They've got some all-time great players, no doubt about that. So to be able to beat them in their home conditions three times in a row was really important for the confidence of the side."
India will point at MS Dhoni's absence at the pointy end of that series as Australia can for not having Steve Smith, David Warner, Pat Cummins and Mitchell Starc. The performance of the latter against the West Indies had a lot to it but, overall, was the best evidence yet that the left-armer still retains all the tools that earned him the Player of the World Cup gong four years ago.
"He's become the fastest ever to 150 one-day wickets in the history of the game so he's obviously done lots of things right through his career," said Ponting, hinting at criticism of the attack-leader last Australian summer where Shane Warne (among others) called for his head. "It's great for the team but it's also a real confidence boost for him. It's probably only his second game in six months. To come back and get a five-for (including 4/2 in 11 balls) was outstanding."
Less persuasive was Usman Khawaja, who won the final batting spot in Australia's starting XI over Shaun Marsh but was worked over in classic fashion by the Windies quicks. Discombobulated after a second blow to the helmet in as many weeks, he played a shot that was emblematic of a broader lapse for the top order against the short ball. Whether or not he retains his spot – despite the magnificent form he showed at the top of the list in Warner's absence – is not yet clear.
"I'm not going to teach him how to play a cover drive or a pull shot, I need to know what's going through his mind in moments like that," Ponting explained the quandary. "If I can help in some way just to get him through a situation like that and give him something else or something different to think about, I think that's a huge part of coaching."
The former captain added: "I'm more concerned to what led to him playing that shot. What was he thinking?"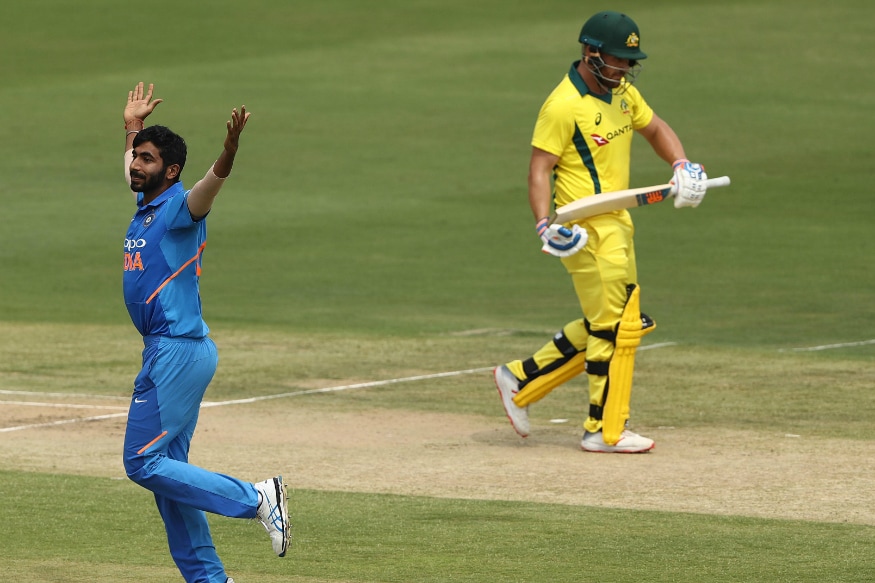 The composition of India's bowling attack is unlikely to prompt the same type of queries against the bumper, but Jasprit Bumrah's performance against South Africa in their only performance to date in this competition – especially his wondrous opening burst – won't have escaped Finch. As the Australian skipper said himself before leaving for England, there was a point in their last home summer when there was almost nothing he could do to repel the Indian spearhead.
But don't expect Finch to make any sudden adjustments to help protect his front pad and woodwork from the world's top-ranked quick. "In tournament play like this, it's too quick to be tinkering with technique and things like that," he said of his challenge against Bumrah. "Some guys can do it really well and do it quickly. Steve Smith seems to change his technique every couple of balls at times, depending on what he's facing. That's just not a huge strength of mine, to be able to do that."
Speaking of Smith, Finch also dropped in a comment to fuel a debate we haven't heard since the Sandpaper farrago: his belief that the former captain is the "best better in the world" which will surely destroy his twitter mentions once Kohli's Superfans get their hands on it. But please be kind, this was no sign of disrespect to Virat, just a public show of faith in Smith.
It's this welcome passion of these same Indian devotees that will turn The Oval into a cauldron for Australia on Sunday, with fans of the Men in Blue likely to heavily outnumber antipodean backers. Of course, this was where Kohli ended his masterful Test series against England last year with a golden duck, and where they capitulated in the 2017 Champions Trophy Final. Not that this matters a jot, of course. What might, for the Indian supremo, is that Cummins – Kohli's nemesis, of sorts – will be charging in having bowled outstandingly against the West Indies, eight of his overs conceding just 18 runs.
For Finch, he holds the Indian team in such high regard that he won't accept the premise that this is a good time to play them in this tournament. Objectively, though, it should be. After the worst 18 months in modern Australian cricket history, they are trending back towards something nearing business as usual. At last, they have their mojo back. This should be fun.