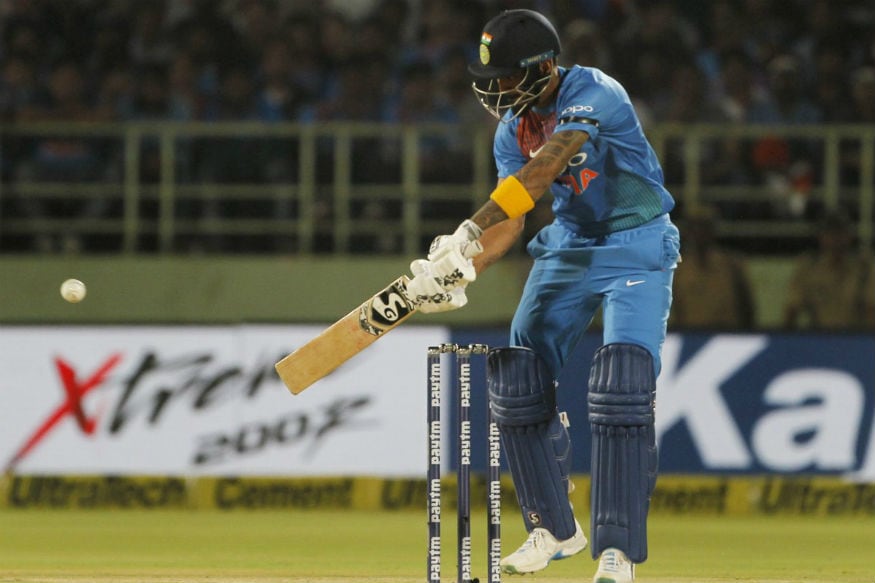 Lokesh Rahul has notched up some phenomenal numbers in T20 cricket. In 24 international innings, he has aggregated 879 runs at an average of 43.95 and strike rate of 149.23, including two hundreds. His overall record (including domestic matches) is also excellent with 2588 runs in 82 innings at an average of 38.05 and strike rate of 139.28.

Although his Test fortunes have dwindled in the last year or so (484 runs in 24 innings at an average of 21.04 including just one hundred post November 23, 2017), Rahul did have a great start to his Test career and had scored 1421 runs in his first 20 Tests (32 innings) at an average of 45.83, including 4 hundreds and 10 fifties. And there is a good chance he will make a comeback in the Test eleven in the near future.




However, it is in ODI cricket where Rahul's career has never really taken off.

He has just managed to score 317 runs in the 12 opportunities he has got to represent India in the format. His average of 35.22 gets a major boost from his performances against the weaker teams – Zimbabwe and Afghanistan.

It is the lowest amongst recognized batsmen for India (barring Ajinkya Rahane) since Rahul's debut. His overall strike rate of 80.66 is also amongst the lowest and is lower than even the likes of Manish Pandey and Ambati Rayudu in this time-frame.




Rahul's only hundred came against Zimbabwe on his ODI debut at Harare in June, 2016. He has registered two fifties – one against the same opposition in the same series and the other against Afghanistan in Dubai in his last ODI in September, 2018.

Minus these performances, Rahul has managed to aggregate just 94 runs in 9 innings at a paltry average of just 11.75 (one not-out innings) and strike rate of 66.20. He has registered 6 scores in single-digits (including 5 dismissals) and two scores between 10 and 20.

What makes these numbers even worse is the fact that Rahul has batted in the top-order (1-5) in all his 12 ODI innings – he has opened on 7 occasions, batted thrice at Number 4 and one-time each at Number 3 and 5. This means that he had enough time to build an innings and score big runs – but wasted most of these opportunities.

Also, with India's top-3 amongst the best in the world and almost irreplaceable, Rahul has found it difficult to get a consistent run in the format from his debut. He has just got to play 13 matches (out of a possible 67) in this period. Of course, his poor performances in the limited opportunities he has got have also contributed to him warming the bench more often than he would have desired.

Rahul's domestic record is further proof of his poor showing in the one-day format. While he boasts of a fantastic first-class record (5675 runs in 125 innings at an average of 47.29 including 14 hundreds) and T20 domestic record (1709 runs in 58 innings at an average of 35.60 and strike rate of 134.67), his List-A record is rather underwhelming – 1729 runs in 53 innings at an average of 36.78 and strike rate of 73.54, including just 4 hundreds.

It is surprising that Rahul hasn't done well in 50-over cricket. He has all the shots in the book and when on song his stroke-play matches the best in the world.

Perhaps he is undecided on how to approach a one-day innings - in first-class cricket he can bide his time and build an innings while in T20 cricket there is no time to think which suits his attacking style of play. One-day cricket is somewhere in between and maybe Rahul is not so sure how to plan best for it.

But all hope is not lost yet for Rahul in ODI cricket. Questions still remain over Ambati Rayudu at Number 4 for India. And Shikhar Dhawan has also run into some bad form lately. This opens a window of opportunity for Rahul.

An opportunity he must take in the limited chances he gets to prove himself before World Cup 2019.


First Published: March 6, 2019, 7:35 PM IST