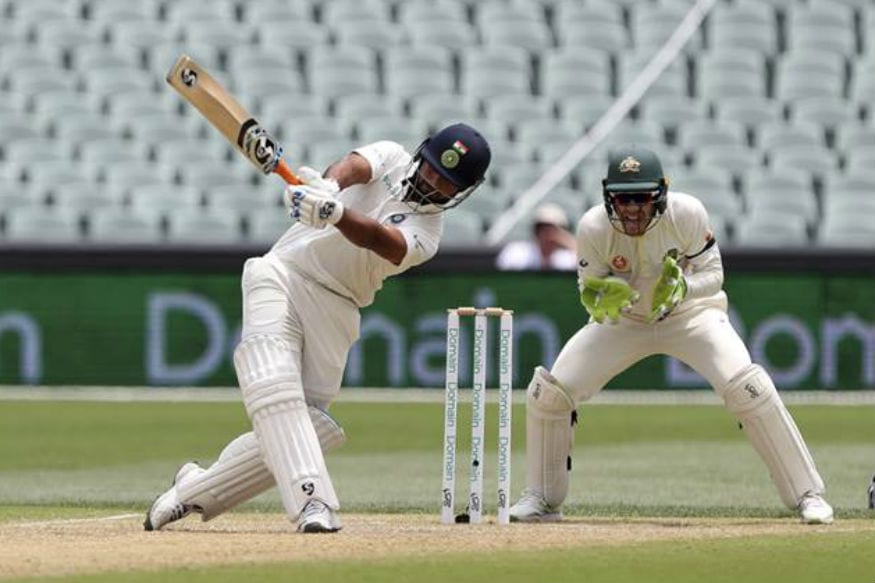 Rishabh Pant's chirping behind the stumps has made more noise than his bat in the two Tests so far between India and Australia but Glenn Maxwell has given his countrymen a sound warning of the wicketkeeper-batsman's capabilities with the bat insisting that he has so far "barely scratched the surface".
"He's an amazing talent. We have only seen him scratch the surface in terms of his ability," skipper Maxwell told reporters on Wednesday (December 20).
"I've been glued to my TV every time he's come out to bat ... if he does get going, it's pretty good to watch."
Maxwell was Pant's teammate at the Delhi Daredevils (now Delhi Capitals) last year and had first-hand experience of the 20-year-old's talents as he finished second in the list of IPL 2018 run-scorers with 684 runs.
Pant has managed just 119 runs at 29.75 so far in the ongoing series which is locked at 1-1, but Maxwell expected the hard-hitting batsman to be far more effective in batting-friendly conditions at MCG and SCG.
"He's extremely talented ... he played some extraordinary innings for us over there (Delhi). He got an amazing hundred, where he just kept reserve-scooping balls with a straight bat, over third man for six.
"I think he was a gymnast growing up, so he's extremely flexible. He can manipulate his body into different positions to hit the ball."
While he might not have done as much with the bat so far, Pant has already proven to be an asset behind the stumps. He equalled the world record of 11 catches by a wicketkeeper in Adelaide and was impressive in Perth as well.
However, it is not just his 'keeping skills that have kept Australia interested. His cheeky quips and chirps behind the stumps have had just as much airtime than most other things, something which Maxwell knows all too well.
"He speaks a fair amount of dross," Maxwell grinned.
"Having spent the whole IPL with him, I certainly learned that first hand .. I used to hear it all the time in the change rooms, at training. It was pretty non stop.
"We were pretty close during the IPL, which was nice."
The third Test between India and Australia will be staged at the MCG from December 26.