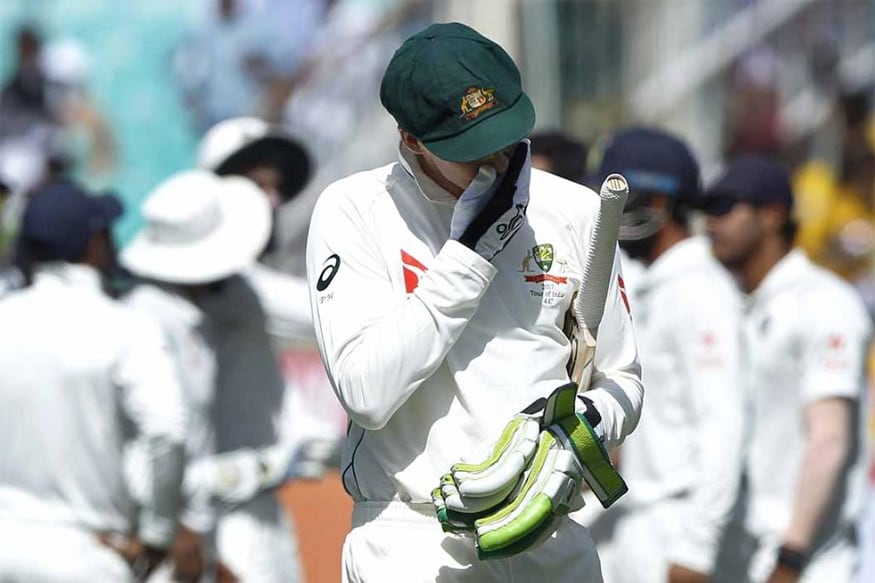 Australian batsman Peter Handscomb is not expecting a swift recall after being dropped from the team for the Boxing Day Test against India.
"Team balance was a big thing and we've seen that we've really needed Mitch to bowl those overs so it was an important change and that is perfectly fine." Handscomb said.
"Marsh will probably have to play if it is flat or spinning, we'll need another bowler, and the other batters are batting really well so to come back into the side on the back of one T20 hit is a tough call, but I'll be working hard in the nets and hopefully something comes of it," added the right-hander.
Handscomb's technique came under heavy scrutiny with the likes of Ricky Ponting and Shane Warne saying it's not good enough for Test cricket. The 27-year-old admitted that it was something which disturbed him and he had chat with head coach Justin Langer as well as batting coach Graeme Hick.
"I've gone about maybe trying to tinker with a couple of things, working with JL and Hicky, having some good cricket conversations, open and honest conversations about what we think needs to be done so it was nice to come out here and bat well, but it is T20 and I had a bit of luck as well.
"[The changes are] a bit mentally, a bit technically as well. It's the same old conversation that's been happening with my technique for however many years, so sort of sick of talking about it, so it as just good to show I can still make runs," he added.
Playing for Melbourne Stars in the Big Bash League, Handscomb scored 70 off 35 balls to help his side to victory against Sydney Sixers. The middle-order batsman is hoping to continue playing white-ball cricket and to come back into the team by scoring big runs.
"I'm trying my best to play all formats, that's the goal. It's good to be able to keep. It's good fun, I enjoy keeping, always putting my hand up for white-ball keeping, it's good to have that string to my bow."
"We saw Aaron Finch get picked in the Test side on the back of some solid T20 runs but that was multiple games, this was one hit and if I'm going to try and get back in I have to try and do it again and again and really force my hand so the selectors have no choice but to pick me. It was good to make runs today but doesn't mean much in the grand scheme of things," he added.