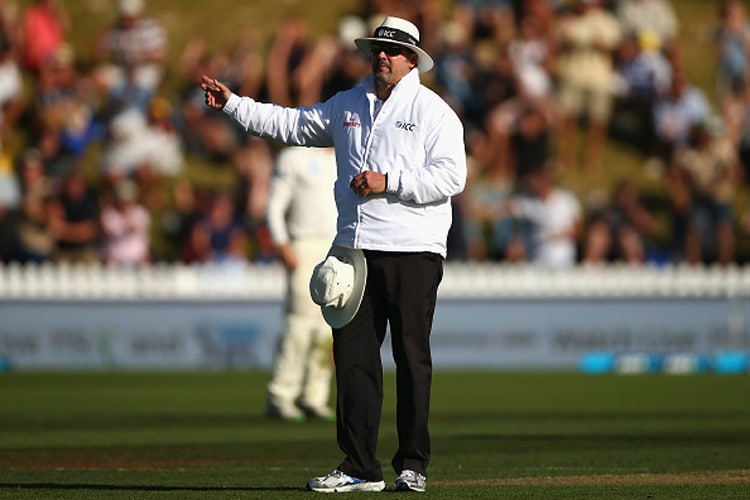 Former Australia captain Ricky Ponting reckoned that on-field umpires around the world are no longer keeping an eye on the bowlers' front foot for no-ball calls. The 43-year-old's remarks followed the fourth day's play in Adelaide regarding the on-field umpire's failure to spot multiple no-balls off Indian fast bowler Ishant Sharma.

"I've said this for a lot of years, I honestly don't think the umpires look at the front line anymore," Ponting told cricket.com.au. "Some of the ones we've seen today, he was 4-6 inches over the line.

"I don't think the umpires are looking and I certainly don't think they were looking at those ones because they were blatantly obvious ones. And as we know now, they'll only ever look at them if a wicket falls, which as far as I'm concerned is not right.

"Part of umpiring is to get the no-ball decisions right as well. I'm not asking for everything to be spot on, but if you're six inches over then surely you can call it."




A dramatic start to Australia's run chase! #CloseMatters#AUSvIND | @GilletteAU pic.twitter.com/afah4g2lZ1


— cricket.com.au (@cricketcomau) December 9, 2018



Post the game, the former Australian international pointed out to some instances of the pacer overstepping, none of which were called a no-ball on the field. But the discrepancy only came into focus on Sunday after Ishant trapped Aaron Finch in front early in Australia's innings. Sri Lankan Umpire Kumar Dharmasena raised his finger but the third umpire called out the foul delivery as replays showed he had overstepped.

Following the incident, the broadcasters Fox Cricket subsequently showed that the 30-year-old had overstepped on several occasions but none of them were spotted by the on-field umpires.

"If I was the fielding team, I'd want to know," Ponting asserted. "If I was Virat Kohli and I knew that my bowler was bowling a no-ball more often than not, I'd want to know that so I could pull that back in line."

This is not the first time in recent weeks that the on-field umpires have faced criticism regarding front foot no-balls. During the recently concluded England's tour of Sri Lanka, analysis done by broadcasters Sky Sports found out that an incredible 40 per cent of Lakshan Sandakan's deliveries during the third Test were no balls, again none of which were called on the field. The spinner had twice dismissed Ben Stokes from deliveries that the third umpire later ruled to be no-balls.

In 2016, the International Cricket Council (ICC) trialed a method through which the third umpire would watch the bowler's front foot on every delivery and conveyed a message to on-field umpire on the legality of the delivery. But even through the trial was considered a success, ICC's General Manager of Cricket Geoff Allardice told Wisden Cricket Radio that the system was not deemed cost-effective for international games around the world.

Ponting, however, was in favour of introducting that practise to the game as soon as possible.

"I'm not sure of the exact reasons why that's not in place (permanently)," Ponting said of the ICC trial. "We can see it in the commentary box in a manner of seconds so surely the third umpire can see the same images that we can see.

"I'm interested to know, now that it's been highlighted, just what happens from here."

First Published: December 9, 2018, 4:51 PM IST