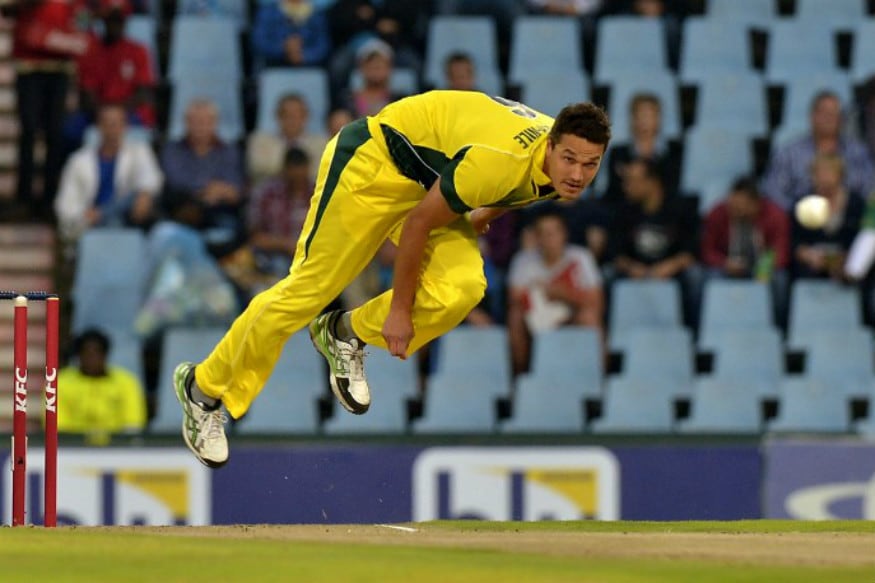 Australian paceman Nathan Coulter-Nile, who was recently left out of the ODI squad to face India, has expressed his displeasure over the way things were communicated to him by selectors.
Coulter-Nile was left out due to a 'sore back' but the speedster said he had told the selectors that he was yet to have a scan, which eventually came out all clear.
"I think it was communicated to me really poorly." Coulter-Nile told ABC Radio.
"I won't go into it, but I don't think soreness is really any excuse for not playing cricket. In fairness, I hadn't had a (back) scan yet. I had had back soreness and back history, but I hadn't had a scan to see what was wrong. I had one when I got home and it was all clear," he added
He is currently part of the Perth Scorchers in the Big Bash League and responded to the ODI axe in style, picking 3/25 against the Brisbane Heat.
"They picked the team before I had a scan to know what was wrong with my back, that's just when the team was picked to come out. I was getting some mixed messages about what was happening – that's just the way it is," Coulter-Nile said, expressing his disappointment.
"I have no issue with being dropped, I just like to get a clear message about why - I was told it was because I had a sore back. I presume they're in contact with Jonesy (WACA Head Physiotherapist Nick Jones) and the support staff, I'm very open.
"JL (Australian coach Justin Langer) asked me when they were selecting the team, I said I have a sore back, but I haven't had a scan yet. With my history, it was just better off to check it."