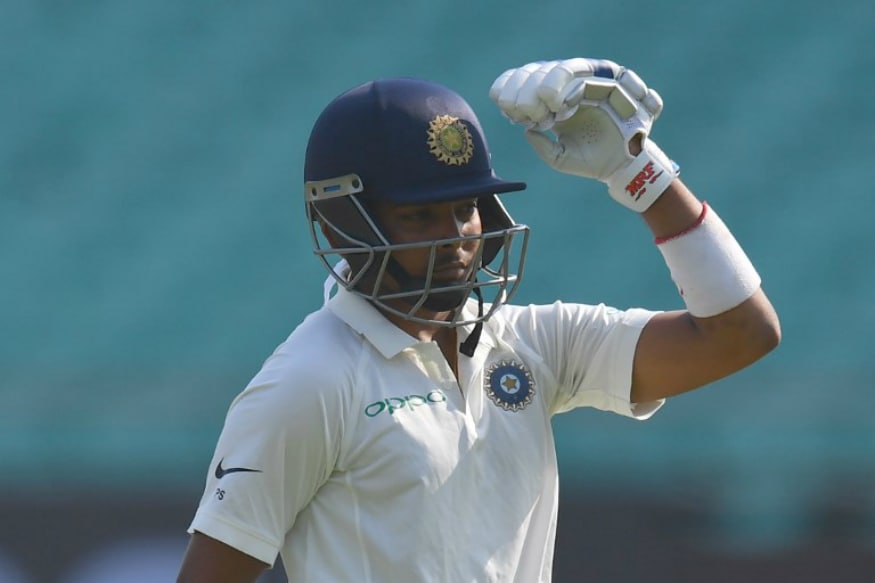 Twelve-year-old Prithvi Shaw sits on a bed, his palms in a clasp and his father by his side. The boy oozes a confidence that belies his age. Behind him a stained wall. Above, an expansive window. A piece of cloth – denims? – hangs from a clothesline.
This is in mid-2011, when India was in the grip of the home World Cup. Shaw looks into a camera and lists his activities from the previous day. He woke at 6, practiced, attended a camp from 9 to 11. Then a swim session, lunch and table-tennis. More practice from 3:30 to 6:30. Dinner. A match from 8 to 1 am. Sleep. There is no rest all week. Every day is choc-a-bloc.
Shaw is one of the protagonists in Sushrut Jain's affecting documentary, Beyond All Boundaries (2013): which explores India's obsession with the game through the eyes of Sudhir Gautam, a superfan, and two emerging cricketers. A few frames earlier the veteran Mumbai journalist, Makarand Waingankar, has told us that Prithvi at 12 is better than Sachin Tendulkar was at the same age. A former Mumbai first-class cricketer, Sahil Kukreja, adds that Shaw's feats in school cricket are comparable to Tendulkar's and Kambli's run-feasts in the late 1980s.
Shaw, his father claims, first hit a cricket ball when he was two years old. That may well be an exaggeration, but you never know. For by the age of six, Shaw was creating a stir in the Mumbai school's circuit. Two years on he was gifted a bat by Tendulkar himself. Newspapers wrote up lengthy profiles. Here was the next boy-genius, they said. One who woke in the wee hours and undertook the 70km ride from Virar to Mumbai.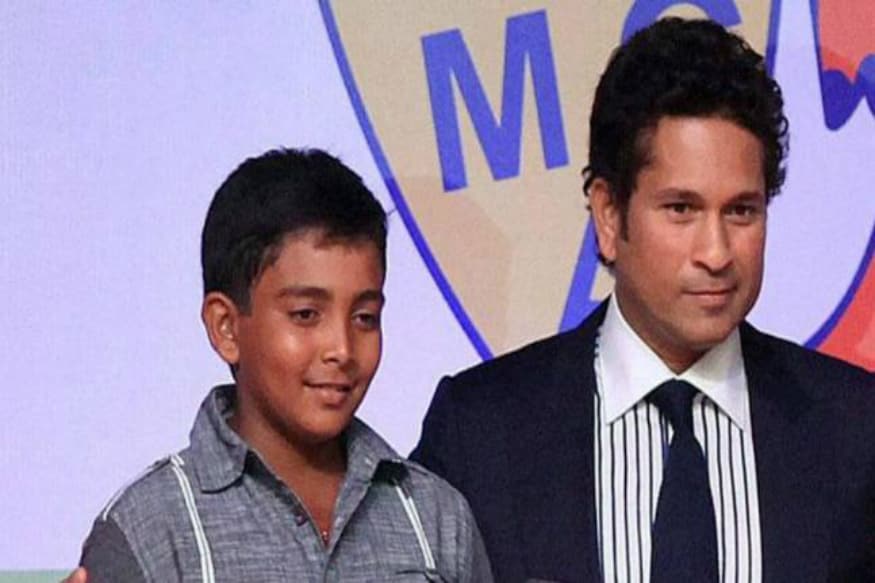 Shaw may have shot to global fame in 2013 – after his monster 546 in a Harris Shield match – but his legend was already mushrooming in corners of the internet. There was the 'Prithvi Shaw Appreciation Group' on Facebook active as early as 2011. On websites and forums, readers raved. Like this comment on Rediff.com from June, 2012:
"First saw this kid at Indian airlines ground batting in the nets to quality bowlers under Mr.dubey… I had bought a brand new bat for knocking and decided to give it to him. He played with the bat for good 20 minutes and returned my bat. What I saw on the bat was not a single ball was edged the ball was centered by prithvi and mind you the bowlers were not kids they were good bowlers. Really tallented kid shoud play for India U16 and U19. (sic)
************************
As absurd as it is to pronounce Prithvi Shaw as next Tendulkar – as many, including India's chronically gung-ho coach, have suggested – but one must point out his obviously Tendulkarine rise. No Indian cricketer over the last 30 years has been picked out for greatness so early. Few have been able to live up to the hype at every stage of their development, through the U-14s, U-17s, U-19s, first-class and India A sides. Few have started their Test careers with such resounding inevitability.
The similarities don't end there. Tendulkar was indebted to his brother, Ajit, for gauging his preternatural talent. For asking him to move in with his uncle and aunt. For getting him to shift schools in order to fast-track his cricketing career. Shaw's father, Pankaj, has been a parent, mentor, taskmaster and coach. He somehow convinced himself that his son would go on to play for India. And has made every sacrifice to fulfil this destiny – whether by forsaking full-time employment or drilling the basics of technique. Tendulkar's coach ferried him on his scooter from match to match. Shaw's every waking hour is spent on training or playing. Everything else, his father says, is a waste of time.
It's no surprise that Tendulkar and Shaw emerged from Mumbai: that cradle of Indian batting where hawk-like coaches keep their eyes peeled for outrageous talent. Where reporters still pay attention to school cricket.
In his autobiography Imperfect, Sanjay Manjrekar highlights the value of Mumbai's former cricketers, umpires, selectors and the city's ardent cricket fans who "go to various maidans only to watch young exciting talent and try to facilitate their growth… scores of people just talking about upcoming talent in Mumbai… How a certain batsman was going to play for Mumbai in three years' time, what his strengths were and, yes, his weaknesses too. What he would need to do to excel at the highest level. They were all obsessed with the 'highest level'… only then did you fulfil your potential and made this community truly happy."
Just as many hoped – and predicted – Shaw has made it to the highest level. And the start has been a promising one – although he has benefited from a weakened West Indies line-up that was largely out of its depth in conditions he would have known well.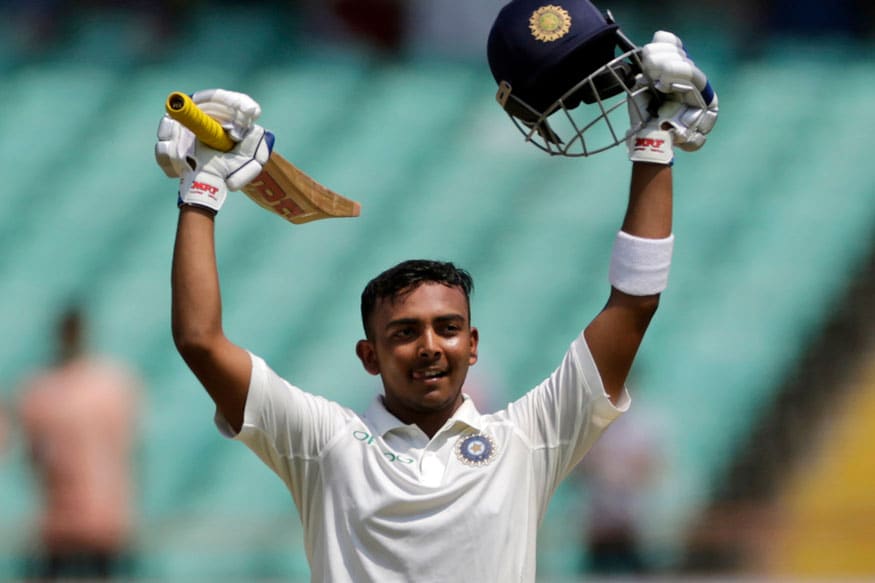 (Image: AP)
Two aspects that stood out in the series, though:
1 Few young Indian batsmen in recent memory have been so comfortable with the cut and the pull as Shaw appears. He is comfortable on the back foot and rocks back to unloosen a crackling cut – a shot that you wouldn't see from a natural driver like Virat Kohli or a biffer like Rishabh Pant.
2 Shaw said he had considered rejigging his technique – to get his back foot in line with the ball at the time of contact – but found himself getting into knots. That was when he got some timely advice from his U-19 coach who he idolised. "I know that it's a mistake to not get my back-leg in line with the ball," he told the Hindu, "but since I'm scoring good runs, Rahul Sir [Dravid] asked me to stick with what I'm comfortable with."
The real challenge, though, will arrive in two months' time, at the Adelaide Oval, when India begin their series in Australia. Shaw might have traversed a similar path to Tendulkar so far – he even got hundreds in his Ranji and Duleep Trophy debuts to further the comparison – but his first big test will be to leave his mark in the land Down Under.
It was in Australia that the 18-year old Tendulkar showed he could bat in the most challenging conditions against hostile bowlers. It was in Australia that Tendulkar evoked comparisons with Bradman – first from commentators and later from the man himself. It was in Australia – and against Australia – that he sculpted some of his most famous innings. And it was his taming of Australia's greatest bowler – over and over – that cemented his legend.
Shaw will be up against a relatively weaker Australian team. And he is unlikely to face a sustained barrage of fast bowling. But it remains a formidable challenge. His sternest one to date.
One month. Potentially four Tests for Prithvi Shaw. Opening the batting in Australia. Now how mouthwatering a prospect is that?