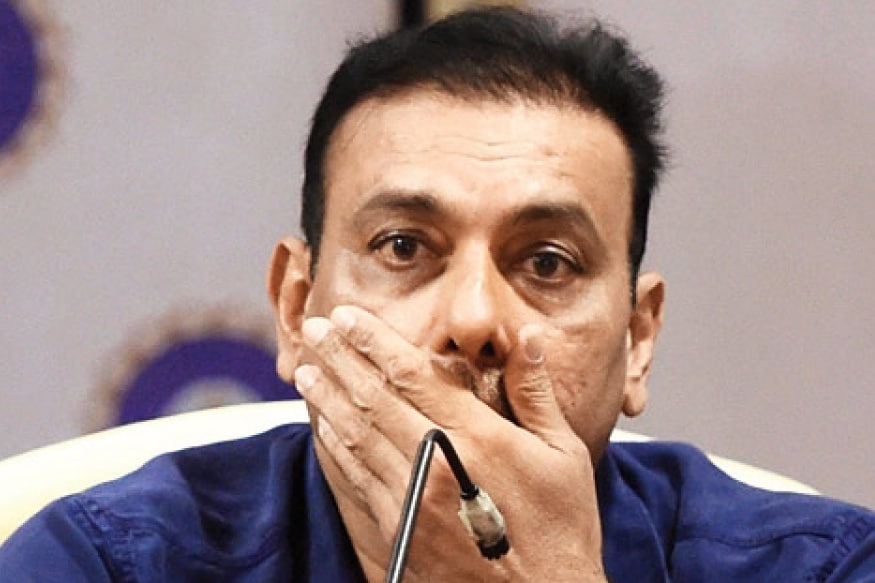 The first Test between India and Australia at Adelaide went down to the wire. Chasing 323, the hosts were on the brink of losing multiple times but their lower order kept fighting to have people on the edge of their seats until Josh Hazlewood was dismissed by R Ashwin to give India a 31-run win.
Speaking to official broadcasters Sony after the game, India's head coach Ravi Shastri credited his four bowlers for sticking to the task and not letting up on the intensity.
"I thought the bowlers were brilliant in the first innings," he said. "Defending 250, the discipline was magnificent. They've worked on it, and it's not come in overnight. As a bowling unit, when you show that discipline, it doesn't matter which side you play against you will be successful. They need to have to rest now before the Perth Test where the track will have something for them."
When former Indian captain Sunil Gavaskar reminded India's coach about the hashtag which was being used by the broadcaster - which translates to "don't let go of the opposition" - Shastri didn't mince his words in reply.
Shastri admitted that he was relieved that the bowlers got the job done to see India win the first Test of a series in Australia for the very first time but also used a very colourful term to describe how he felt when the hosts looked like making a fist of things.
His comments drove social media nuts.
You can take the boy out of Mumbai, but not Mumbai out of the boy! 😊 https://t.co/n2jn2S79VM — Cricketwallah (@cricketwallah) December 10, 2018
Gavaskar to Ravi Shastri: The hashtag of this series is #ChhodnaMat, I would like to tell you that.

Ravi Shastri: Chhodenge bilkul nahi but wahaan thodi der ke liye goti muh mein tha!

— Pritam Sharma (@VanDiablo) December 10, 2018
When you propose your crush and she doesnt respond. pic.twitter.com/8wcKXDv2kE — Desi Gooner (@Sahil_Adhikaari) December 10, 2018
WTF!

"Thodi der ke liye goti mooh may tha!"

Ravi Shastri has surpassed himself.#AUSvIND

— Suneer (@suneerchowdhary) December 10, 2018
Shastri's 'sham Tak....' moment on TV. #AusviND pic.twitter.com/n3VuEcCBig — Akhil Nair (@akhiln) December 10, 2018
Rare picture of Ravi Shastri in final moments of Adelaide Test. #INDvsAUS pic.twitter.com/TvV6FgHyqF

— jigar mehta (@jigsactin) December 10, 2018
Ravi Shastri is GOAT. — Vipul Goyal (@HumorouslyVipul) December 10, 2018