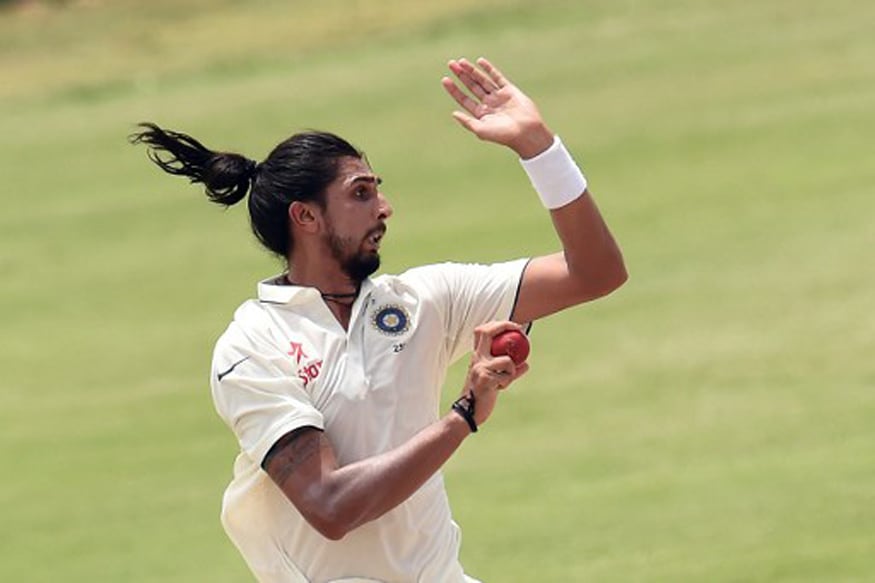 It's easy to write off an average fast bowler. It's far easier to write off a fast bowler citing his dubious record in the country. That is exactly what the Aussie media has done by pointing at Ishant Sharma's poor record Down Under. Once a rib-tickler for Ricky Ponting, the excitement surrounding Ishant failed to kick off after his records plummeted. No fast bowler has a worse strike rate in Australia (min 2000 balls bowled) since the 19th century than Ishant.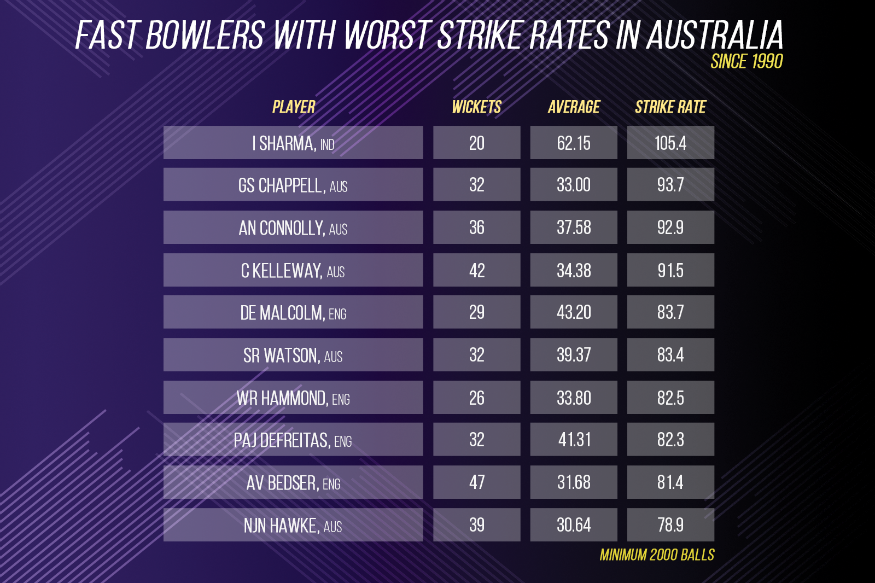 Having said that, they have clearly not monitored Ishant's progress in the past few years. He is a different bowler post 2014 as his numbers suggest. An average of 38.81 came down to 29.05, the strike rate from 69.7 to 57.8 and the wickets/innings moved from 1.60 to 1.73. During this period (2014-2018), he has conceded less runs per wicket than Shami and Yadav and picked the maximum five-wicket hauls (5) for India.

Four of these five have come in SENA countries. Ishant's average of 27.79 is the best for an Indian bowler in these countries in this time-frame. In fact, it is better than the likes of Johnson, Starc and Southee amongst others. His strike rate of 53 is again the best for an Indian in SENA and amongst the top ten fast bowlers in this period – it is better than the likes of Philander, Broad, Hazlewood and Southee amongst others.

Ishant has been at his absolute best in 2018 - with 30 wickets in 8 Tests this year, he has averaged 21.06 striking at a rate of 46.4 with two wickets per innings – not only the best for an Indian fast bowler but also amongst the ten best in the world. He has also been very restrictive this year conceding just 2.72 runs per over – only Abbas, Philander and Anderson have been more economical than Ishant this year.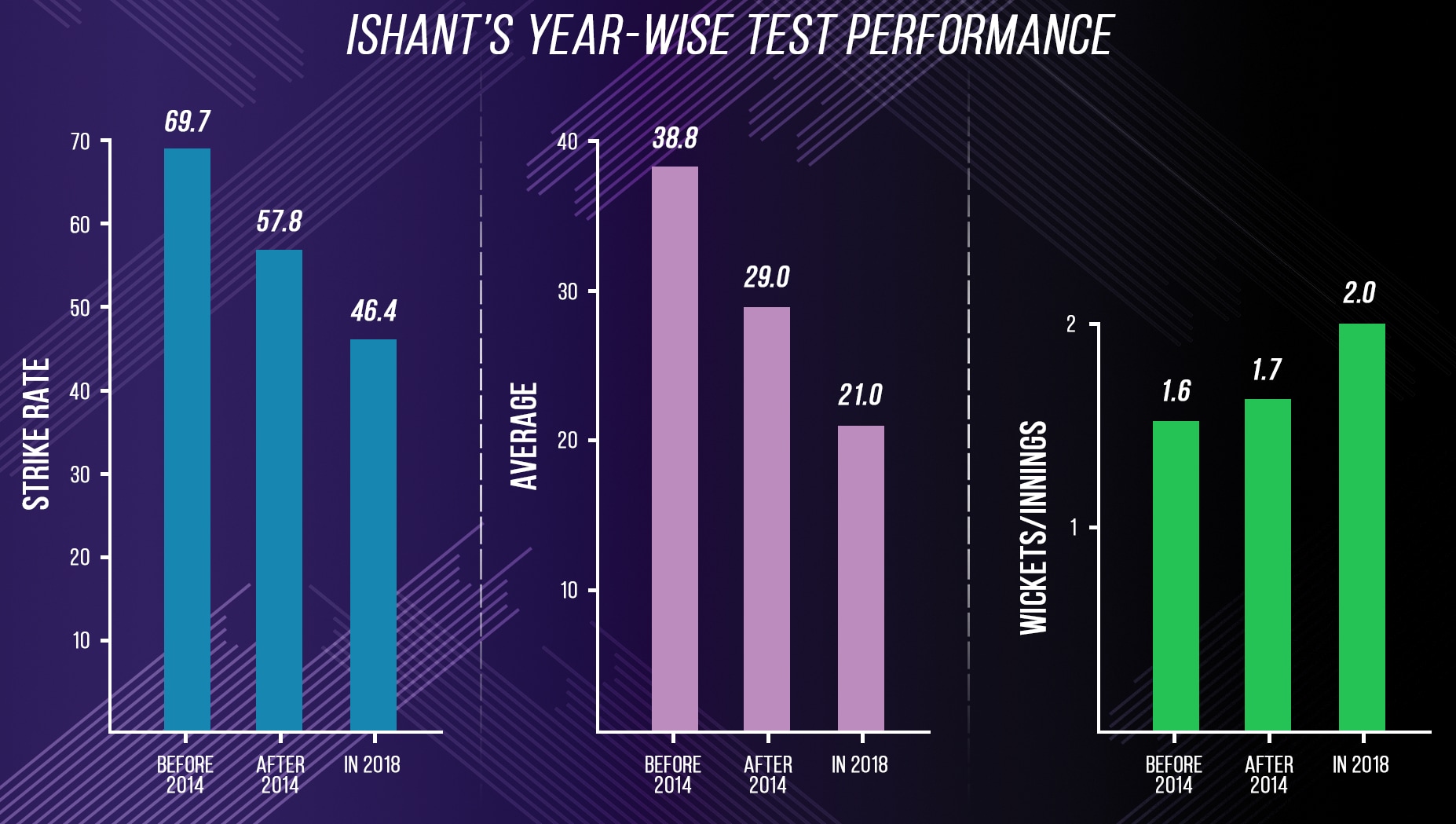 Ishant has left a mark with his performances in every series he has played this year. This includes away series' in South Africa and England where he averaged 18.75 and 24.27 respectively and a home Test against Afghanistan where he picked up four wickets in 12 overs across both innings.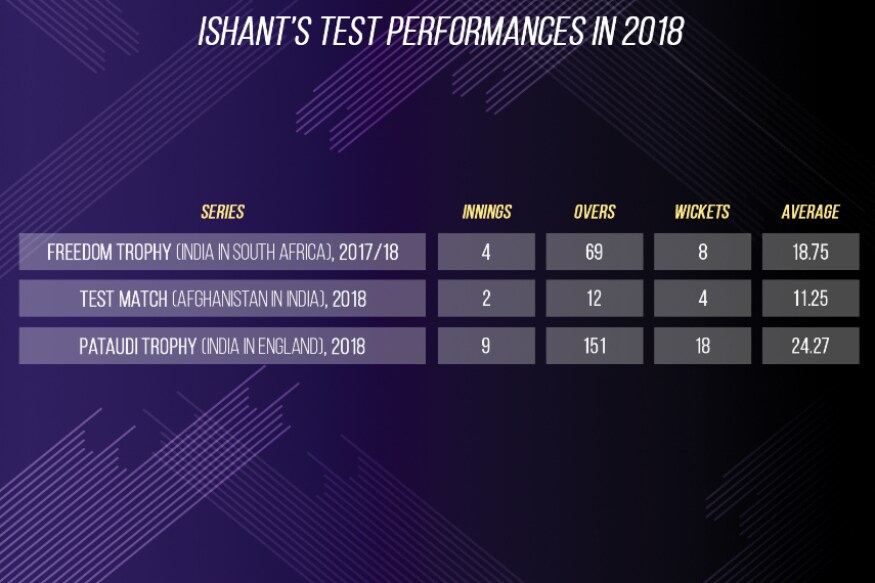 These numbers signify a massive transformation. He has modified his length and been rewarded with wickets. He has landed the ball fuller, got it to slant across left-handers and in the process churned more wicket-taking deliveries. One-third of his dismissals this year have been either bowled or lbw, courtesy a fuller length. 19 of his 30 wickets have been of the opposition top-middle order (Number 1-5).

Ishant has all the ingredients to trouble the weakened Australian batting line-up. His new avatar could be a handful for the Australian batsmen.










First Published: December 6, 2018, 12:03 AM IST