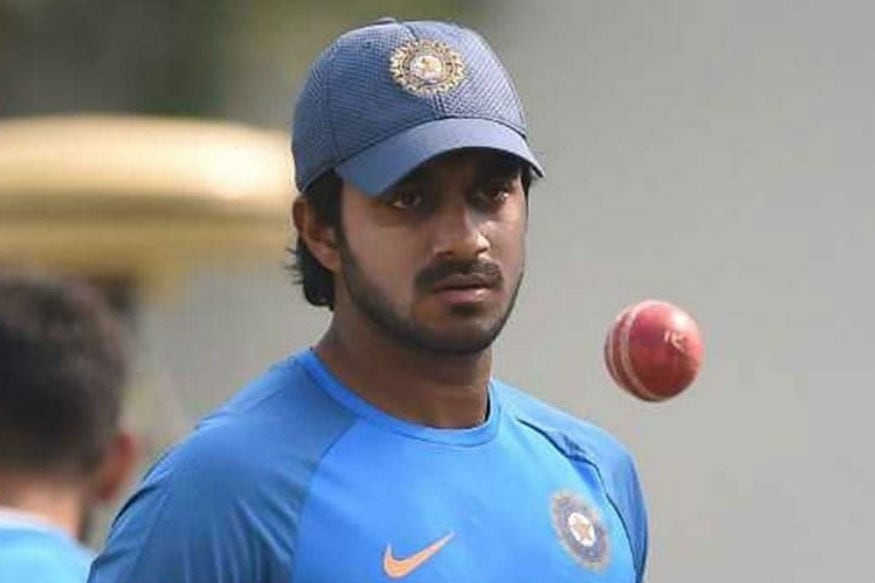 Chennai: Chances are that an average Indian fan wouldn't have heard much about Vijay Shankar before the Nidahas Trophy T20 tri-series in Sri Lanka early last year. He was the Man of the Match in just his second T20I, against Bangladesh, but not many might have taken notice. It was only after the final, against the same opponents, that Vijay became a household name among Indian fans.
Unfortunately, that wasn't for the best of reasons. In a tense chase, Vijay struggled for a 19-ball 17, before Dinesh Karthik bailed him out with a stunning match-winning knock. Fans were irate with Vijay, but not many noticed it was just his first international innings. Neither did they care that he was facing someone of the calibre of Mustafizur Rahman.
Vijay has been a consistent performer in the domestic circuit for Tamil Nadu, and a constant feature in the India A sides. But after the Nidahas Trophy final, perceptions about him changed completely. Almost a year later, Vijay now has got another chance to change those perceptions, being called up to the Indian limited-overs side as a replacement for Hardik Pandya.
The all-rounder does want to change those perceptions, but isn't holding any grudges against the fans for their rough treatment.
"After Nidahas (trophy final), I really wanted to get back and do well. It was a different feeling for me then. Because I started well, but that one match... I won't even say I batted badly," he tells Cricketnext. "Just four balls, it just changed everything. The whole perception, everything changed. It was a little difficult.
"I definitely won't say fans were unfair. People see cricket as more than a sport in our country. It's a religion. They obviously want the team to win, so these things are normal. It happens to the top most players. They even criticise someone like Virat Kohli and MS Dhoni. Everyone else is very normal. So it's just an experience. I can't say the fans were wrong or judging someone. .
"I'd say it was a good learning. How to handle media, how to see social network, what I should do. I learnt how to handle such things. It was disappointing for the first two-three days. Enna da ipdi laam irukke (why are things like this). But then I knew I can't sit like this. If I kept thinking about it, I wouldn't get anything as a cricketer. Success and failure are a part of cricket, the only constant thing is how we work hard. The good thing was I came back and focussed and did well in IPL. It felt good then."
Even without the Nidahas Trophy experience, Vijay, by his own admission, was a player who keeps thinking too much and adds to the already existing pressure. He has been a consistent performer, especially with the bat in tough situations. But every time he came close to knocking the selection doors, setbacks through injuries hampered his growth. Those weren't always injuries due to lack of fitness. He dived and hurt his shoulder once in South Africa. He injured his finger while fielding and missed a couple of Vijay Hazare games this season.
Vijay was just hoping to get a consistent run for a few games, and he got that in the India A tour to New Zealand. He grabbed it with both hands, scoring 188 runs from three games in the one-dayers, finishing as the highest run-scorer.
"It was a very good series for us. It was different conditions altogether. We almost played their international side. The New Zealand A side had a lot of players who represented their country, so it was a good challenge," he says. "What was good about the tour was I was able to adapt to different situations. Winning games for my team has always been my priority, that's what I always think.
"When I got the 87* chasing 300 (first one-dayer), I walked in when we lost two wickets in the same over, both set batsmen got out. From there I was able to finish the game, and it gave me good confidence. I repeated it in the next game, when I fell (for 59) when we needed around 20 runs. These things helped me think in a different way. I was just enjoying totally."
More importantly, the tour taught Vijay how to be 'chilled out' and 'just enjoy'. For a player who was used to 'overthinking' issues, Vijay learnt how to chill out.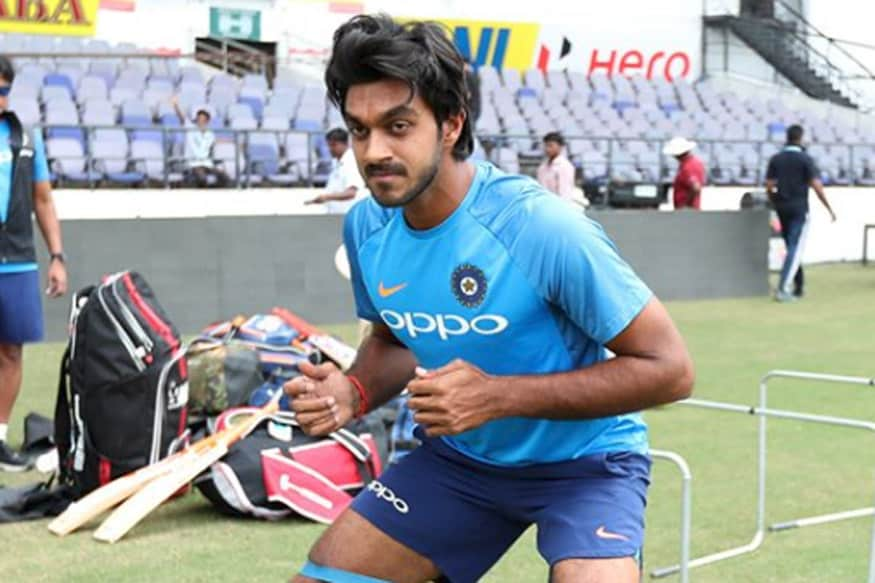 "Mindset wise I was very chilled out," he says. "I wasn't thinking a lot, I just wanted to enjoy my cricket. Selection wise I never put pressure on myself. But I used to put extra pressure on myself about my game - I have to do this, I have to do that, like that. Sometimes I used to get disappointed badly if things didn't work.
"This tour was an example for me on how to take things. I was just enjoying it and doing my work. I was particular about my work ethics, whatever I did, I wanted to do with 100% intensity. That's why I was able to adapt to different situations and conditions. I did well in the four-dayers too (scores of 62 and 71 in his two innings).
"To be honest, I was very rusty in the Ranji game against Madhya Pradesh before I left for New Zealand. I spoke to my coach S Balaji every day, he was telling me not to think too much, because I've practised. It was him who told me to enjoy my game. I didn't understand what exactly he meant then.
But when I went to New Zealand, the practise wickets were very different - it was seaming, swinging. Then I realised I have to enjoy all these because we don't get to experience all this too often. That's how it started. Only after going there there was some change in me."
Now, all Vijay wants to do is extend the mindset into whatever level he plays. It starts with another stint in the Indian dressing room - his third overall and first in the One-Day International format.
"That's the mindset I want to continue now," he says. "Even in the Ranji Trophy, I was trying to recreate it every day. In five innings, I got three fifties in Ranji. It's been helping me to enjoy my cricket rather than putting myself under pressure. There's already enough pressure, I don't want to add on to it. When I work really hard, I believe I'll do well.
"It definitely feels good to get a call up now. I've been doing well but the important thing is to keep doing well, that's why I've got the chance."
If Vijay does that, he could well change around perceptions formed after the Nidahas Trophy final.