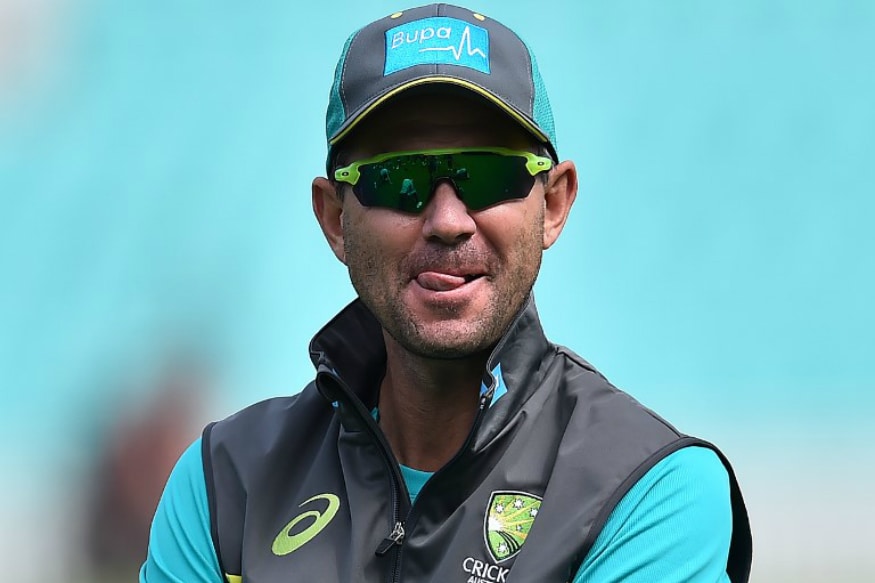 Australia assistant coach Ricky Ponting believes India might take a leaf out of West Indies' book and target Australian batsmen with short deliveries during their 2019 World Cup clash on Sunday (June 9).
Australian top order was rattled by the West Indian trio of Oshane Thomas, Sheldon Cottrell and Andre Russell as they kept hitting them with short stuff and reduced the Aaron Finch-led side to 38 for 4. Australia however were able to recover from the assault on the back of Steve Smith and Nathan Coulter-Nile and earned a hard-fought 15-run victory.
Ponting thinks India can even drop one of their wrist spinners to play Mohammad Shami.
"Bumrah we know is a very good new ball bowler and I'm sure he'll mix it up and bowl some short stuff and some full stuff," Ponting told cricket.com.au.
"Bhuvneshwar will probably not worry you too much with his pace or his bouncers. Hardik can maybe rush you a little bit, so maybe they have a decision to make on the overall make up of their side.
"Do they maybe go with only the one spinner and use (off-spinning allrounder) Kedhav Jadav as a second spinner and play another fast bowler?
"We'll worry about that in the next couple of days and make sure all the boys are prepared."
Ponting said he will seek answers from Usman Khawaja and Glenn Maxwell on coping with the short ball after their dismissals put Australia in trouble against West Indies. Khawaja in particular has looked very uncomfortable against short deliveries and Ponting said the left-hander will have to find a way to tackle his weakness.
"I've got some notes written in my book about that exact thing. I just want to know what's going through his mind.
"For me, being back involved in the team now, I want to understand what they are thinking about at different times. It's not always just about the execution, it's about what's going inside your mind that causes the poor shots.
"Usman got hit again … so he's had a few hits in the last few weeks. I haven't spoken to him (to see) if he's rattled, but that's part and parcel of top order batting against brand new balls against guys who are bowling 140 kph an hour.
"You've got to find a way to cope and a way to get through hostile spells knowing that it's not going to last forever."
Ponting was also surprised by Maxwell's shot selection who went for the pull shot only in the second delivery of his innings. The former Australia captain feels this match will serve as a wake-up call to his team.
"It's a bit of an uncharacteristic shot from (Maxwell) as well, he's not a natural hooker and puller of the ball anyway. These are the things I want to ask him about as well when we finish up tonight, just get inside their heads a little bit.
"It's just a little bit of a blip in the radar that we'll have a chat about and make sure we're prepared for the next game.
"It could very well be … a wake-up call. Just understanding that if you are under pressure in big games like World Cup games, finding a mechanism or a way to get through (is important).
"It could be just a good learning curve for those guys at the top and hopefully they'll bounce back strong."