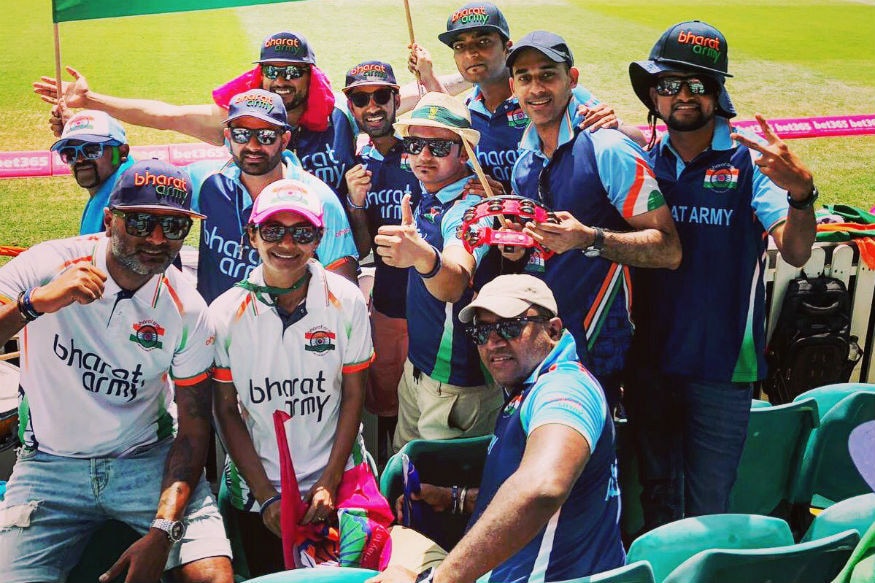 Rishabh Pant dominated the headlines at the end of Day 2 of the fourth Test at Sydney on Friday as he scored a masterful hundred that put India in a position of dominance.

Pant's knock of 159* saw India declare their innings at 622/7, leaving the hosts a massive mountain to climb in order to save the match – and the series.

But it wasn't just Pant's exploits with the bat that was the focus of a new chant from the Indian cricket fan group Bharat Army, who managed to get in a cheeky reference to the wicketkeeper meeting Australia skipper Tim Paine's wife and children.

"We've got Pant, Rishabh Pant; I just don't think you'll understand; He'll hit you for a six; He'll babysit your kids; We've got Rishabh Pant," goes the chant.


#AUSvIND
We've got Pant
Rishab Pant
I just don't think you'll understand
He'll hit you for a six
He'll babysit your kids
We've got Rishab Pant
.
.
.#BharatArmySongBook @RishabPant777 #BharatArmy #TeamIndia #12thMan #WeveGotPant #COTI 🇮🇳👶🍼 pic.twitter.com/ZiXaPWqi6M

— The Bharat Army (@thebharatarmy) January 4, 2019



The back and forth between Paine and India wicketkeeper Pant during the third Test at Melbourne had left many fans and commentators in splits.

One of the barbs that caught the attention of many was when Paine asked Pant if he could babysit. "Do you babysit? I'll take my wife to the movies one night and you can babysit," he had told the Indian wicketkeeper when he was batting.

But what made the situation even funnier was when Paine's wife Bonnie posted a picture of herself and her children alongside Pant with a tongue-in-cheek caption "Best babysitter".



First Published: January 4, 2019, 5:22 PM IST