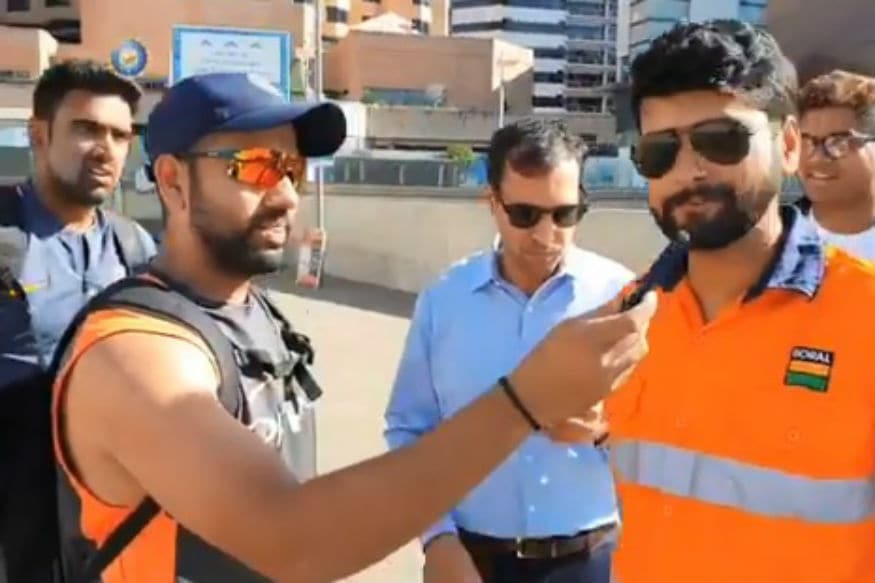 Over the years, the Indian cricket team has had its fair share of support from fans based in Australia whenever a tour has been underway. And as India get ready to face Australia in the four-match Test series beginning Thursday at Adelaide, Rohit Sharma and Ravichandran Ashwin decided to partake in some banter with the local fans.

In a video posted by the BCCI, Sharma and Ashwin are seen walking back to their hotel from training, where they encounter unsuspecting Indian fans during the short journey.

Sharma plays the role of interviewer, and while he asks Ashwin some questions on the tour, he also does not spare the fans who by their own admission, are pleasantly surprised seeing two stalwarts of Indian cricket in the flesh!


Rohit & Ashwin surprise fans on the streets of Adelaide 😯😯

Ever wondered how you would feel if @ImRo45 or @ashwinravi99 walked up to you on the streets randomly? The duo did just that on their way back from the Adelaide Oval - by @28anand

📽️📽️📽️ https://t.co/iboI3dCvQz pic.twitter.com/7hQoguzM6d

— BCCI (@BCCI) December 5, 2018




The surprise on the faces of the two Indian cricketers when they encounter someone named 'Robin Singh' is also priceless.

India will be taking on Australia in a four-Test series beginning on Thursday in Adelaide, and Sharma and Ashwin may both be required to play big roles if India are to be successful on the tour. With fan support like this, it may just make the job slightly easier!


First Published: December 5, 2018, 6:23 PM IST