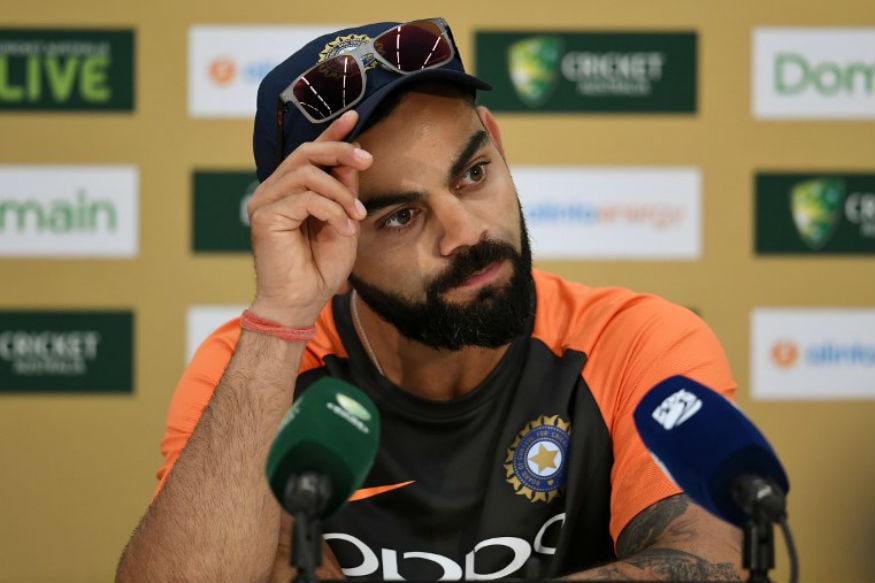 "WHY NO JADEJA??" "Why didn't you pick Jadeja?"

"If Jadeja was fit, why didn't you play him?"

"Do you regret not picking Jadeja?"

"Virat, any regrets on not picking Jadeja?"

"In hindsight, don't you think Jadeja would have been a better pick than Umesh?"

"Seeing that India picked four quicks and a spinner was man of the match, don't you think Jadeja…"

Sometimes, the noise gets too much for a losing captain. After India's defeat at Perth, the Jadeja-question didn't stop asking itself.

There was never going to be an answer for what seemed like an obvious selection error yet again by Kohli and his best man, Ravi Shastri.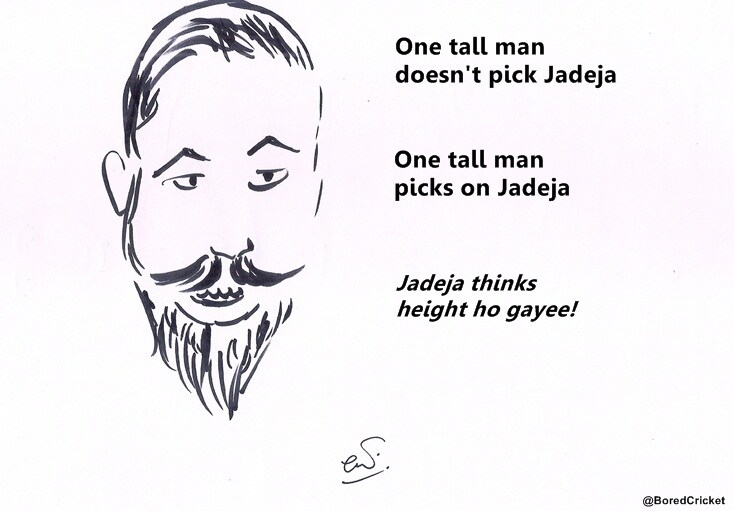 A somewhat irate journalist even asked Virat if his muddled selection could extend to dropping himself from the Boxing Day Test in Melbourne.

In a fit of fury, the captain lashed out, "What do you think, I'm an idiot…it's people like you that need to leave Australia and go somewhere else"

Undeterred, the journalist continued to lay siege, "Virat, that has not answered my question, will you be resting yourself for the Melbourne Test??"

Virat had had enough. He blurted out his secret plans. With a smirk, he let the cat out of the bag, "No…you will see, for Melbourne…we have some very different plans in place…"

Suddenly, he had everyone's attention. And the entire room was eating out of his hands.

"What?" What are these plans, Virat?" "Do tell, skipper?"

Not one to hold back, Kohli cut loose, waking even the most jetlagged of journalists.

"We will be playing an all spin attack in Melbourne. Happy? No more questions please. Thank you."

An all-spin attack would be something you could expect from Afghanistan, but India? Was Kohli being sarcastic? Appears not.

After bowling nearly 420 overs in the first two back-to-back Tests, India's bowlers are feeling the strain. More so the quicks, who bowled the bulk of the 200 plus overs at Perth.

If Rohit had been fit, and played instead of Vihari, the workload of the quicks could have been far more. But in Vihari, the team believes they have unlocked an off spinner who will make the cut through the series.




After Nathan Lyon's man of the match 8-for at Perth, India is looking to replicate his effort with Ashwin. It is believed, Ashwin will work as a groundsman in the build-up to the third Test. Lyon, who himself was a groundsman, was skeptical of India's efforts, "Next thing they'll expect Pant to say, 'Nice Garry!' after Ashwin bowls."

In Ashwin and Vihari India have two off spinners, so even if the specialist isn't 100% in the second innings, the latter can give him a much-needed breather. Something that India clearly missed at Adelaide.

After going for way too many in way too few, there's no way India will play Umesh Yadav again. The Bhuvi option doesn't work either, as he, by Kohli's own admission is way too undercooked – hasn't played a First-Class game for longer than anyone remembers.

After seeing the folly of four No. 11s at Perth, India is looking to go all-out to have only one No. 11 or at worst, two – that means adding another bowling option that can bat.

Who better than Jadeja? That will shut all those hounds baying for Kohli's blood. If he doesn't come off, their Perth selection will be vindicated. And they can drop him for Sydney again.

But playing Jadeja means one more thing: not playing Ishant Sharma. The two were inseparable at Perth, exchanging language that would've made their captain proud. It nearly came to push, with promises of shove.

Seeing that the openers aren't doing much, India is seriously toying with the idea of playing Kuldeep Yadav instead of one of them. Kuldeep has entered his 25th year and has a Test bowling average of 25; this is seen as favourable – and there is every chance he will add 6 Test wickets at Melbourne (according to the anonymous team astrologer) to take his Test tally to 25 scalps.

And just like that, Kohli will play Ashwin, Jadeja, Kuldeep and Vihari, which adds up to four spinners at Melbourne. If that isn't an all-out spin attack, what is?

There is enough talk of it being a flat wicket, and we all know how big the MCG is, so the more the merrier – never know which spinner could turn out to be India's trump card to push them 2-1 up in the series.

Impossible Playing XI: 1) Rahane 2) Pujara 3) Vihari 4) Kohli 5) Pant 6) Pandya 7) Ashwin 8) Jadeja 9) Kuldeep 10) Shami 11) Bumrah

(However plausible this may sound, this is largely a work of fiction.)

(Gaurav Sethi branded Bored Cricket Crazy Indians (BCC!) to bring bloggers together. He also branded Che Pujara, Jatman and Thank You Sachin! – as a cartoon, before it became a farewell cry. He used to work on brands. Now he works on himself. He tweets at @BoredCricket)

First Published: December 20, 2018, 4:33 PM IST