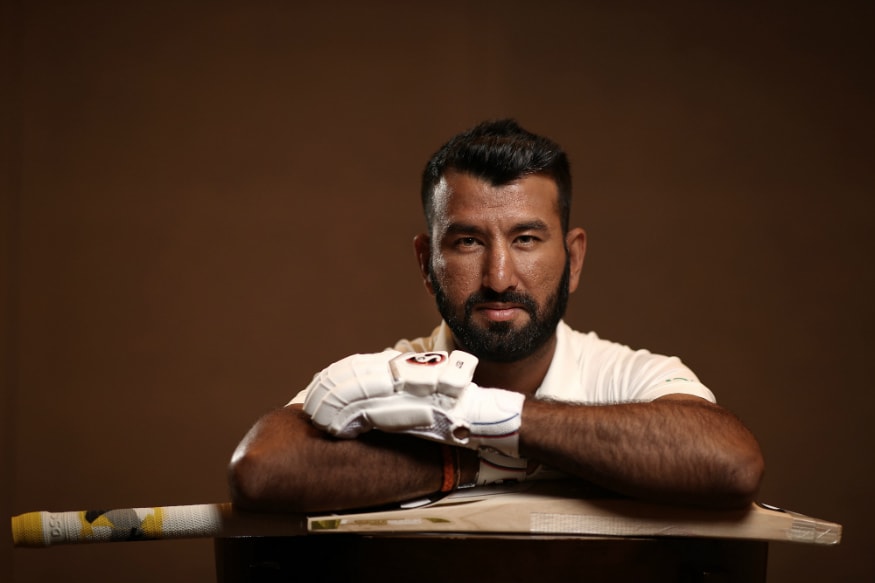 On 6th December, 2018, the Adelaide Oval was the Playboy Mansion. India's batsmen with their raging cricketing hormones were out in the middle. They wanted first bite of that red cherry, all of them, all at once.

Fast boy, KL Rahul first. He already had a reputation. And he wasn't about to not let it get the better of him. Full and juicy, how could he resist – even if it meant going a little astray so early in the day.

Now what is it with such temptations, they can make a monk into a monkey. Especially the whippy, full ones outside off. To hell with the vows of the parish, Vijay just wanted a quick thrust through covers. He wanted to belong. To play dirty too.

Skipper had been too good for too long. And like his two boys on top, he too wanted to go missionary. Not such a man's world anymore.

Like the vices of the men before him, the vice-captain in a rush of blood (to never mind where), was yet another fallen man.

Rohit returned, hoping to rein himself and his appetite; but down that dark passage of excess he went; nigh fall to night fall, to yet another brazen end.

From 3/1 to 86/5, through all this stood, a man of prayer, not drawn by excess. With the body not adrift from his mind, he looked ahead, neglecting those salivating slips behind.

Lure they did, laugh did they; mock on mike, strike rates, the usual bile, little did they know, out there stood, all alone, more than a man, something of an Isle.

*****

"To hold your mind for so long is the most difficult part of batting. He is able to bat those long innings because he can hold his mind." – Arvind Pujara on his son, Cheteshwar (from The Commandment of Che)

Sometimes, watching Che bat in the middle, it appears there is more than one man who is holding his mind. Articles on him document the work that has gone into making, possibly, the last Test batsman.




While most cricketers have had a family member toil endlessly for their child's success, here it seems like a continuous work in progress. So, while Che bats in the middle, father, Arvind plots, drafts, redrafts on the sidelines.

That Che has been a continuous work in progress for the team management, that has looked to bend and alter him, make him confirm to war-room words, would be yet another challenge for father and son.

Being dropped repeatedly, if not for Rohit Sharma, then most recently for KL Rahul in England, must take some head holding.

The head holds the game, stringing together three half centuries in India's three wins overseas in 2018. The only one in the team to pull that off. Had he been allowed to bat in Birmingham, who knows that may well have been four. Instead, Rahul at three mustered 2(4) and 13(24). India lost by 30 runs. Kohli conquered England but India failed again.

Often a cricketer does not bat merely against the uncertainty in the middle, but the quandaries in the dressing room; from those 22 yards to a Scotland yard inquisition, it can be all happening and un-happening, within weeks of each other.

There is no denying that Kohli is the most self-assured batsman in the team. He cannot be dropped. He rests himself. No other Indian batsman, not Rahane, his deputy, nor Pujara, the supposed Test match mainstay, have comfort in similar knowledge.

Shastri-Kohli or Kohli-Shastri have run the team like Dr Evil and Mini Me. It seems funny, almost foolish but the consequences are dire.

Had Kohli to play for India with the same uncertainty over his place in the team, what kind of a player would he have made?

Pujara made his Test debut in October, 2010, playing 65 Tests. Kohli made his Test debut in June 2011, playing 74 Tests. Both average over 50.

With the benefit of hindsight, we know with utmost clarity what Dravid-Tendulkar (both Test averages of 50+) brought to the team. And great as Sehwag, Laxman and Ganguly were, their averages were less than 50. So too with Rahane, Dhawan, Vijay, Rahul, Rohit. Dravid at three, Tendulkar at four. Pujara at three, Kohli at four. In the shade of a great No. 3, often, the greatest batsmen come together.

If India still doesn't know who's going to butter the big innings, they're toast.

*****

On 8th December, 2018, the Adelaide Oval was the Playboy Mansion. Again. Once smitten, twice? Two down, Pujara built on the frugality of the first dig with his captain. Outside off, abstained. For over 30 overs, Kohli embraced the Pujara way. Striking in the 30s, it spawned disbelief.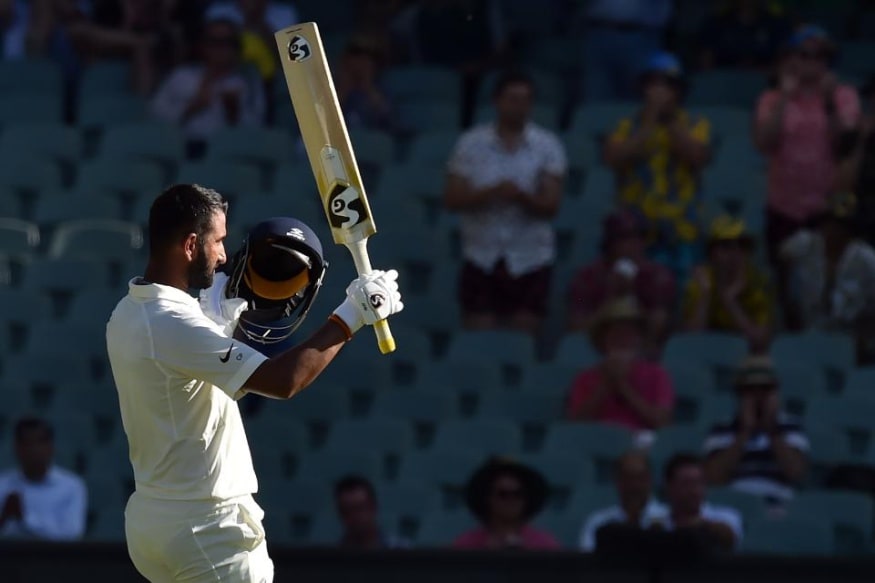 By not taking the bait, Kohli-Pujara had baited commentary. It was commentary that chose to oblivious of a player, a game, a Test. They took the easy way, because those in the middle did not.

A preoccupation with strike rates, that bait a shrinking cricket audience into a perpetual state of impatience. Yet it was in those 32.5 overs that Kohli-Pujara set the roadmap for the Test, daresay, the series.

There will be denial. Self-denial. On this denial will be built expression. Self-expression. Of the batsman that follow. Of a muddling Rahane to a middling Rahane. Of a raving Pant to a raging Pant.

Yet with both, the lures of the Playboy mansion struck again. For they are only human. More human than Pujara. But surely not as human as Shami?

****

So, what is it to inhabit an unwelcome space? Where you're reminded of your inadequacies? That your ways are not the way to be. That you are the odd one out.

Do you even out or embrace that oddness – do you, in a quest for control, slow down some more. That everything around seems to slow down too, and like an orphaned puppy at your feet, awaiting your next command.

Eventually the bowling too, comes to you. As Pujara had predicted.

When you defend confidently you know you are in command, you are on top of the bowler, and he doesn't have a chance to get you out. You will ultimately score runs when he bowls a loose ball. – Cheteshwar Pujara (from The Commandment of Che)

India 214/8. CA Pujara 89* (224). In the next 22 deliveries Pujara faced, he made it to 123 (246) – that's 34 off 22 balls, including a couple of 4s and 6s. There's only so much a man, even Pujara, can deny himself. More so if he's batting with Shami.

By the second innings, for the first time in his career, Pujara had strung together two 50+ scores in an overseas' Test match.

It was time for the team to embrace its elder brother, it was time for them to know that Che was now Cheta (big brother in Malayalam).

And for a change, they had to be watching big brother.

(Gaurav Sethi branded Bored Cricket Crazy Indians (BCC!) to bring bloggers together. He also branded Che Pujara, Jatman and Thank You Sachin! – as a cartoon, before it became a farewell cry. He used to work on brands. Now he works on himself. He tweets at @BoredCricket)

First Published: December 13, 2018, 7:35 AM IST