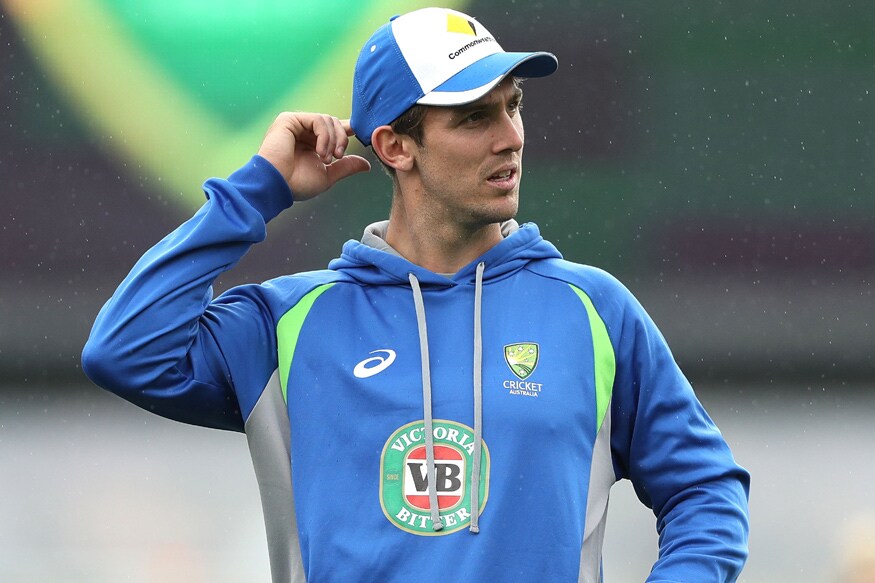 Australian all-rounder Mitchell Marsh said he is unhappy about being dropped from the first Test against India, but stressed he 'enjoys' the challenges of fighting his way back.
Marsh, who had a disappointing series against Pakistan in UAE, was left out of the XI for the Adelaide Test despite scoring a century for Western Australia against Queensland following the Pakistan tour.
"I was obviously very disappointed to miss out in the first Test, but I understood the reasons why," Marsh said.
"Ultimately, you've got two ways to go about it – and enjoy the hard work, enjoy the challenge of getting back into that Test side.
"Every Test match you miss out on – it's shattering. I got plenty of messages of support. I cop a fair bit but I do have a lot of people who care about me and always have support for me."
The all-rounder's numbers in Tests have not been impressive since his 96 against South Africa earlier in the year. In 11 innings since, he has not scored a half-century and has been dismissed for a duck twice apart from five scores of less than 10.
Marsh insisted that he was not out of form with the bat, but admitted that his contributions in the Sheffield Shield games before the first Test should have been more telling.
After the century for against Queensland, Marsh had scores of 1, 44, 6 and 30 before the first Test. He was released from the national side to play against Victoria last week, but only managed scores of 21 and 11 and picked just one wicket.
"I'd scored three first-class hundreds in my last six games," he said. "I still felt like I was in really good form and feeling very confident heading into last week.
"But ultimately, I still had two chances (in the Shield) before the Test match to put a big score on the board and I didn't do that. The message was clear – I needed more runs."
Marsh, though, has not given up hopes of making it to the XI for the second Test in Perth.
"I was certainly pumped about (Perth) and I still am," Marsh said. "I'm in the squad so I'd say I have a chance. The wicket had a fair bit in it last week when we (Western Australia) played on it, so ultimately it'll come down to conditions and how the bowlers pull up. If the opportunity arises, it would be amazing, but if not I'm still going to be around the squad. I'll be running drinks as hard as I can for the boys and getting around them and enjoying the Perth Stadium atmosphere."