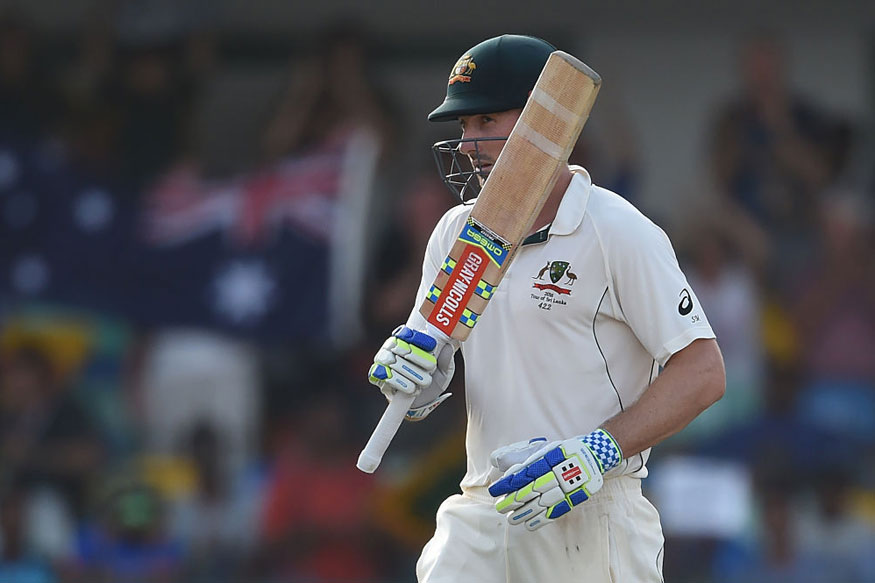 Australian batsman Shaun Marsh is focused on playing well in the second innings rather than thinking about his place in the Test side.
The 35-year-old suffered another failure in the series, edging Ravindra Jadeja to first-slip on eight in the first innings of the fourth Test at the Sydney Cricket Ground.
Marsh's average in the series is 26.14, with his highest being the second-innings 60 in the first Test in Adelaide.
With just a two-Test series against Sri Lanka, starting on January 24, prior to the Ashes, the southpaw could find himself missing out on the tour to England.
"Look, I try not to think about it (the Ashes) too much," Marsh told Fox Cricket. "Just focus on what I've got coming up and hopefully I can get out there when we bat again and put some runs on the board."
Whether he is picked for the Sri Lankan series is unknown, with Steve Smith and David Warner completing their bans on March 28, the middle-order batsman's window of opportunity, if available, is very small.
"I try not to read or listen to it (the external noise) too much," Marsh said. "Obviously there's a lot of noise there, but I just try and go about my business as normal and just keep working."
Marsh, however, pointed out that he has made a number of starts in the series (60, 45, 44, 19) but has converted them to big scores.
"I've been getting myself in but just been getting out," Marsh said. "At Test cricket level you've got to be able to convert your starts into big scores and unfortunately I haven't done it this series."
The silver lining for Marsh is that he has been retained in the ODI squad for the three-match series against India starting on Saturday.
Unlike his five-day form, the left-hander aggregated 416 runs at 59.42, inclusive of three centuries from seven innings, in ODIs last year, and remained hopeful of a change in fortune with a change in formats.
"I've felt really good in the one dayers over the last 12 months, so I'm looking forward to the one day series after this Test finishes."